If you can dream it…

We will step inside your dream, dream it with you, and then build the reality beyond your wildest imagination.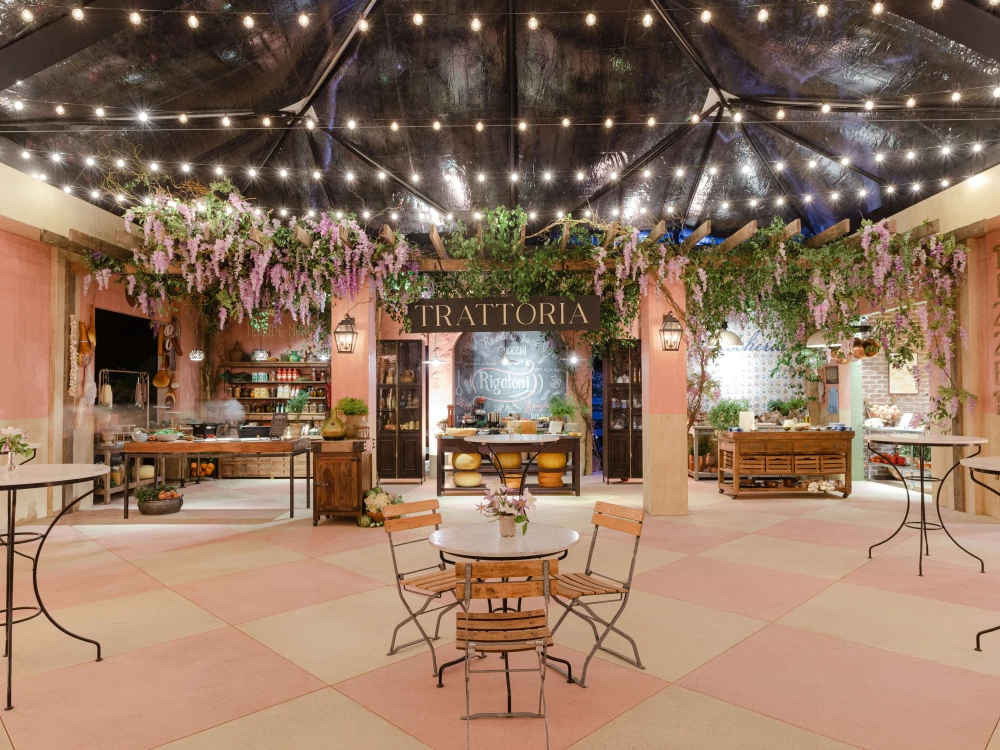 Our client and friend came to us in early 2021 with the wish of celebrating her mom's 60th birthday in Italy with their closest family and friends. Knowing travel was not in the cards, she proposed:
"What if we build Italy in our own backyard?..."
And so we did.
We dove right in. For several weeks, we immersed ourselves in Italian inspiration. We swiped through photos of our favorite hotels, cafes, and rooftop bars in Rome, Florence, Capri, and the Amalfi coast. We reminded ourselves of the bright florals, the smell of gelato that pours from cold doorways on hot cobblestone streets, the grand allure, the romance, and the depth...
We wanted the guests to fully experience Italy without ever having to leave Malibu. To view the entire gallery, see here. Below, we're diving into one venue of this event, the Piazza.
The Piazza was the second venue of the event. Guests would arrive during sunset in "Capri," where they would be greeted by an operatic performance and enjoy cocktails before traveling to Tuscany, where they would dine and mingle in the Piazza.
What started out as this…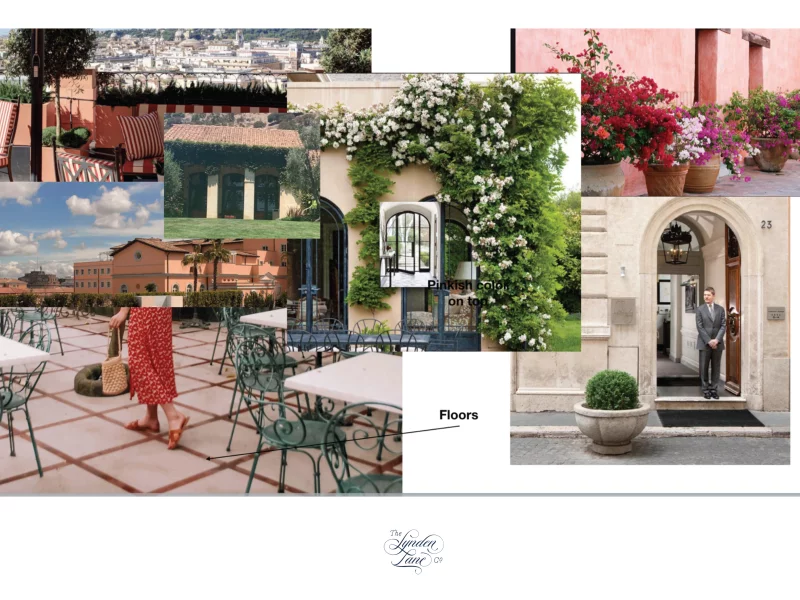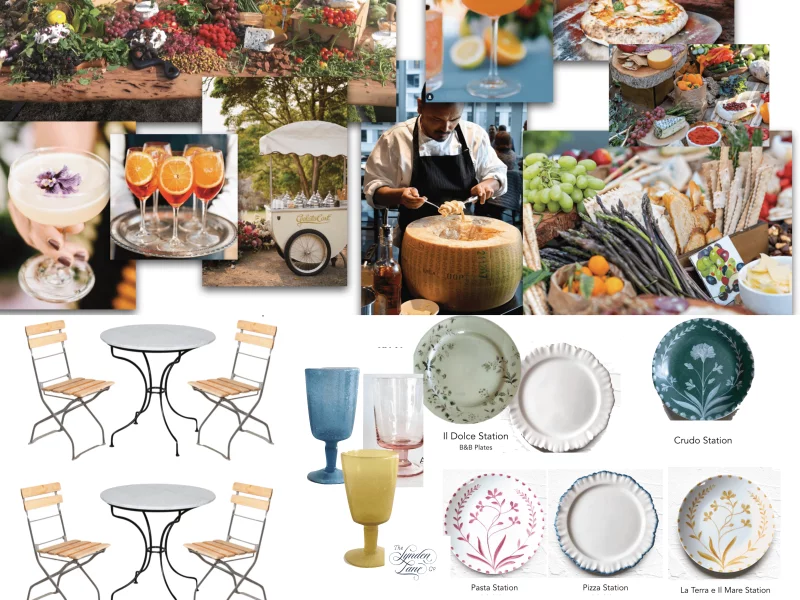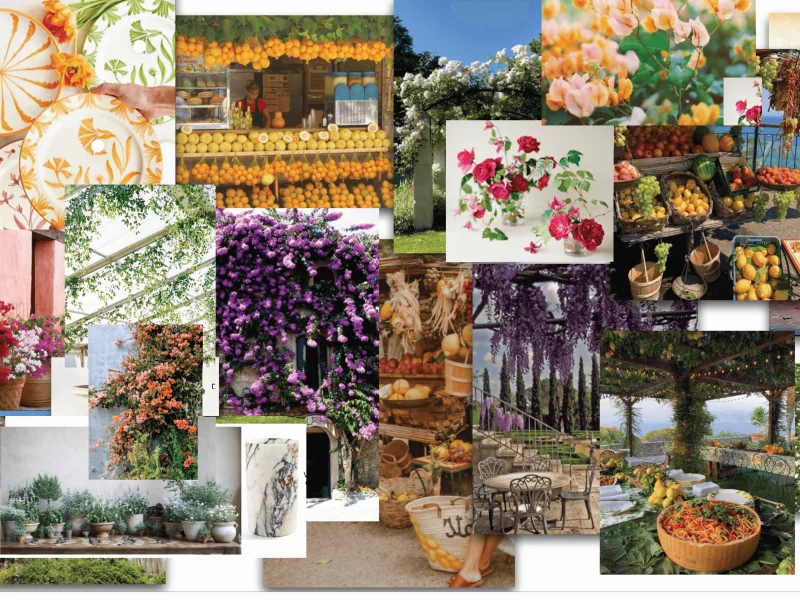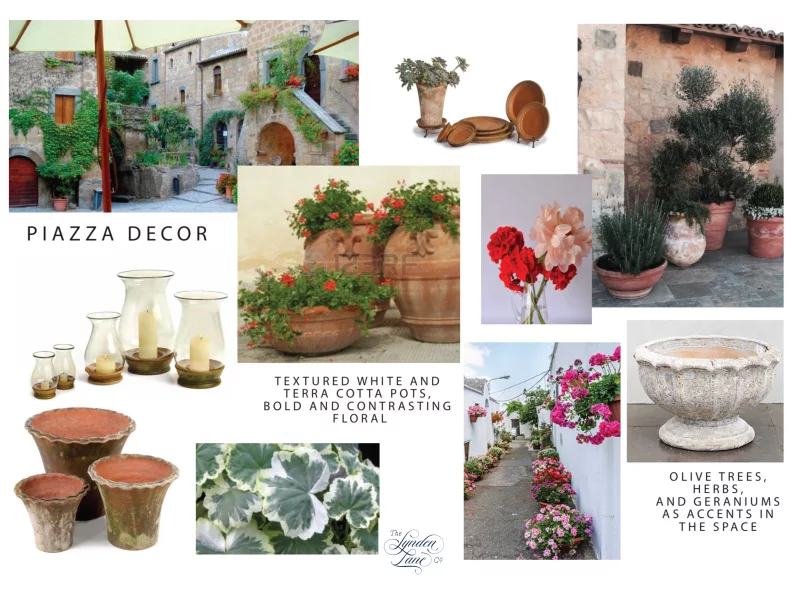 Turned into this…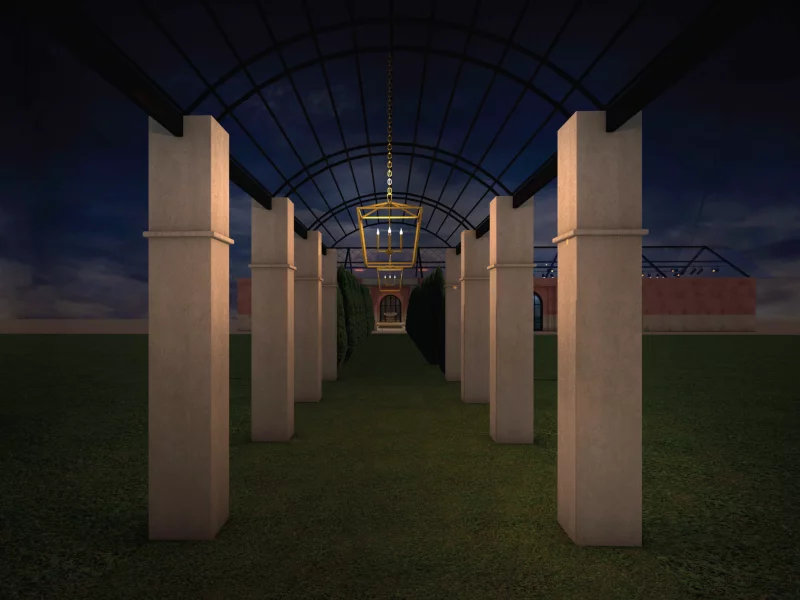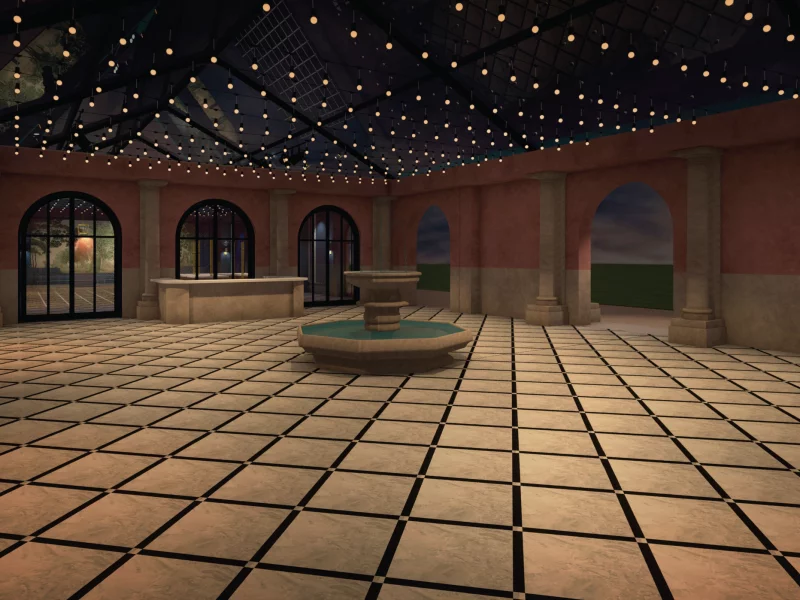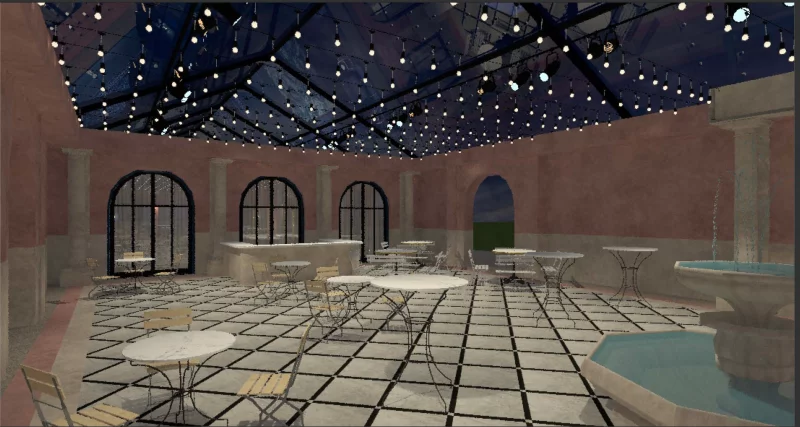 And then this…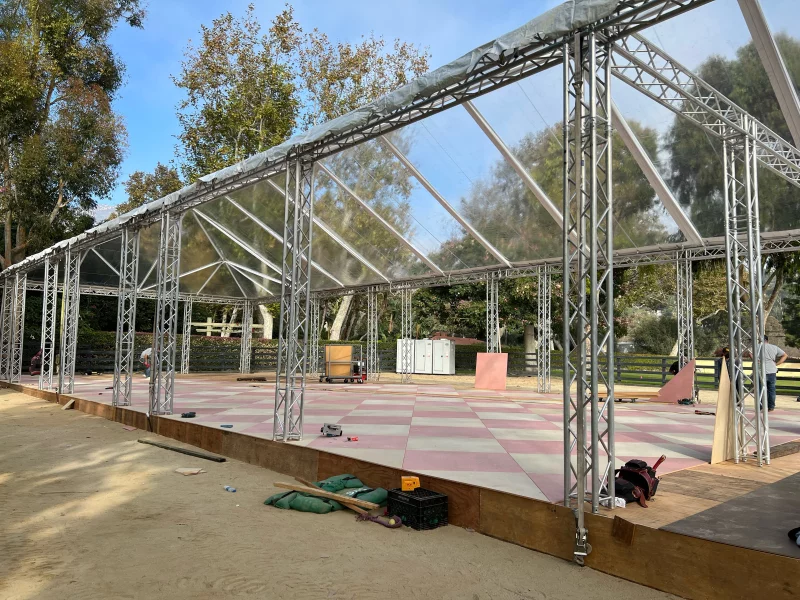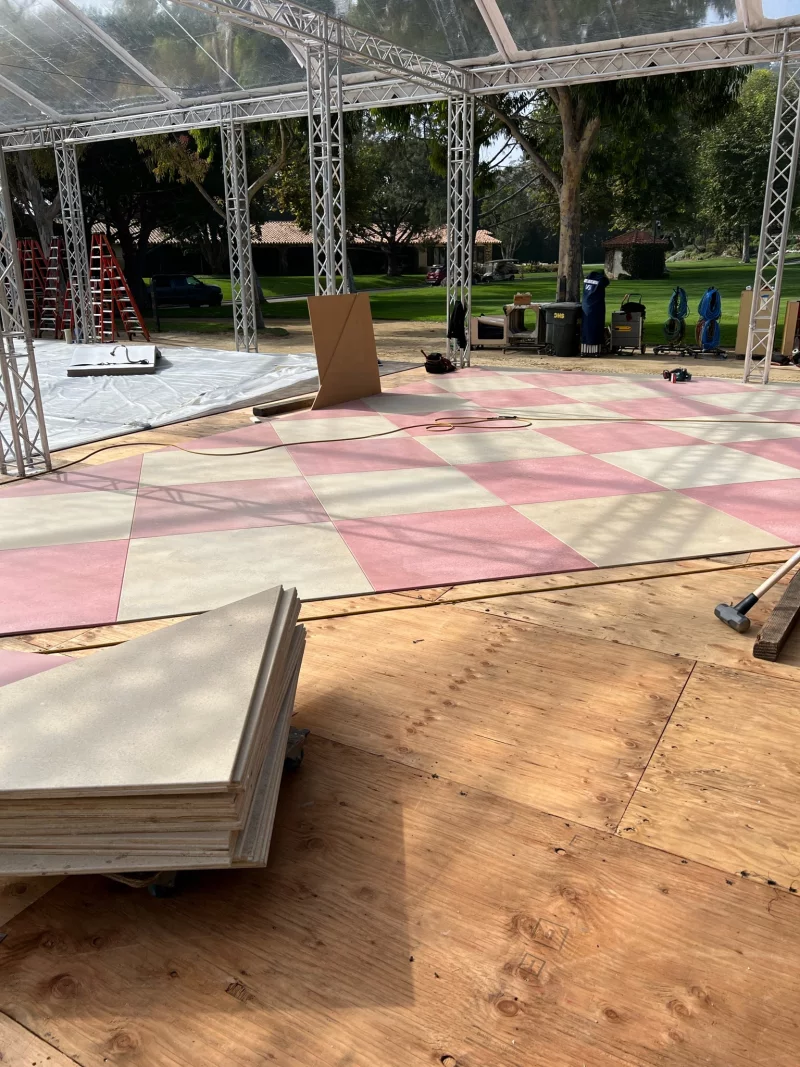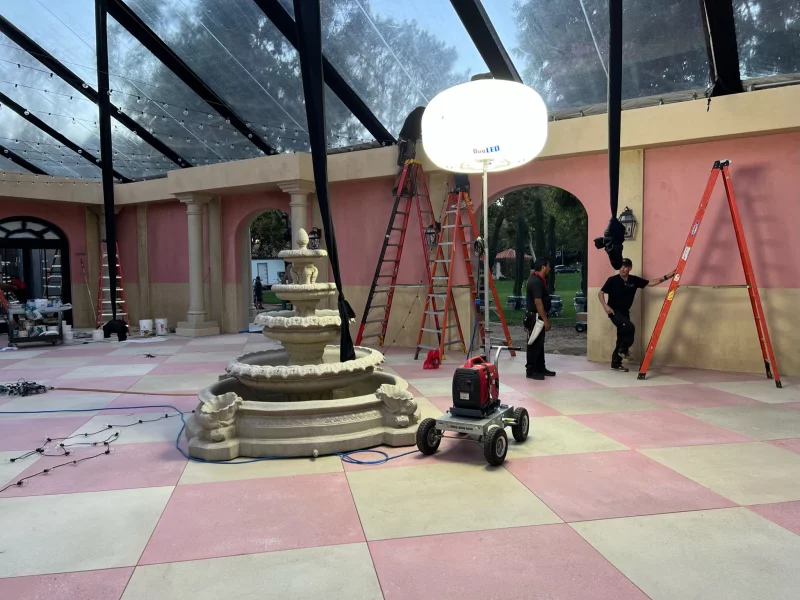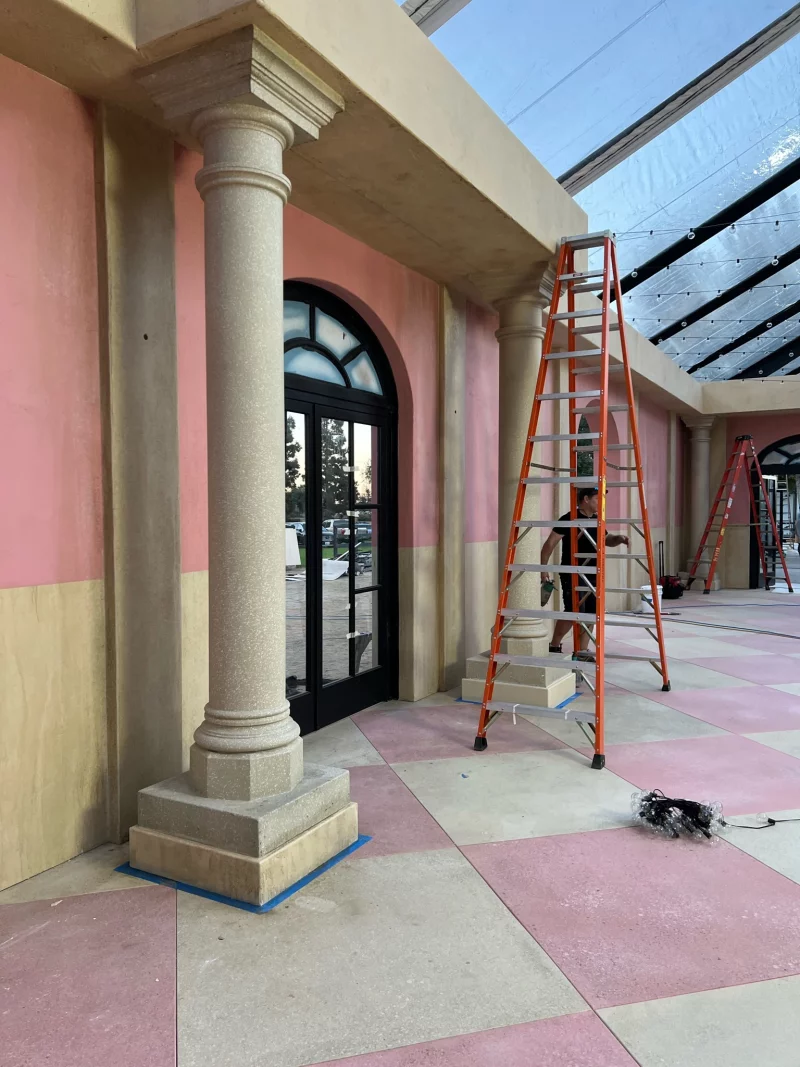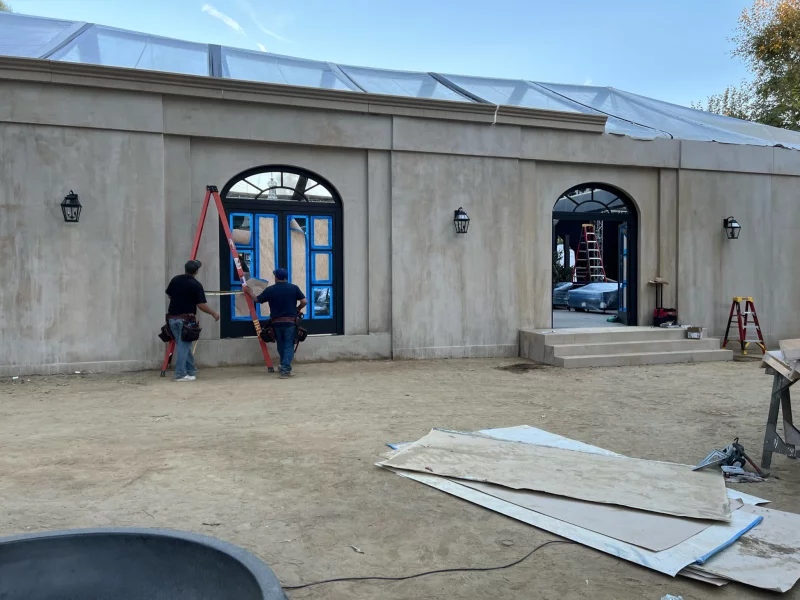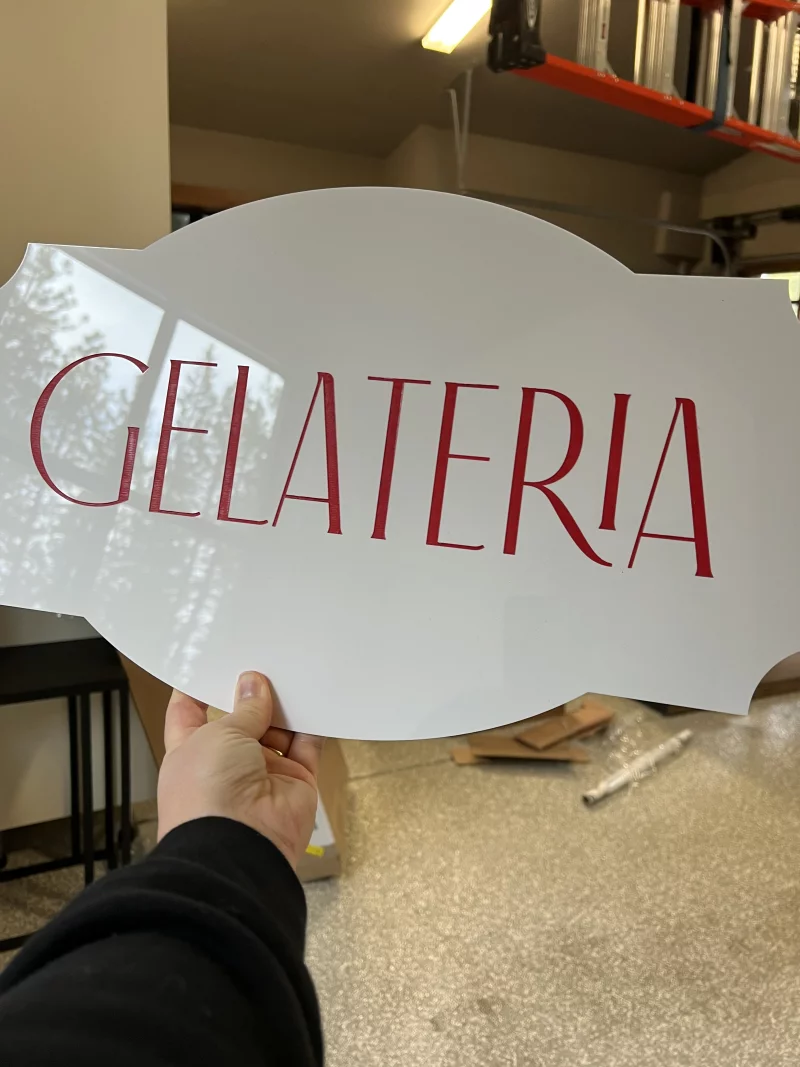 And finally….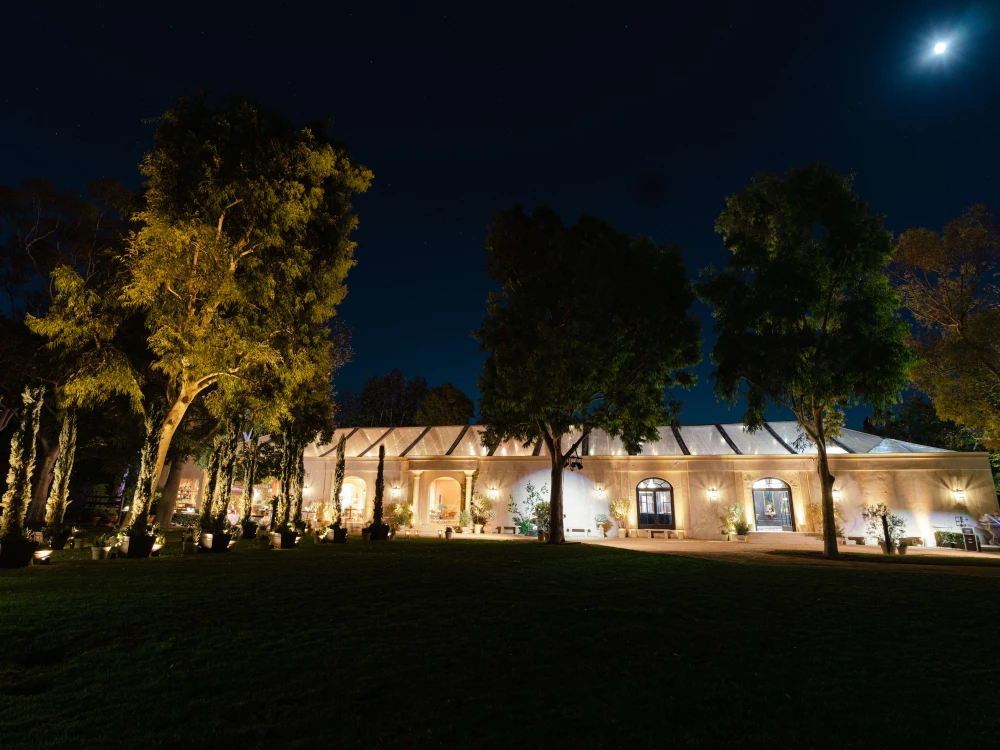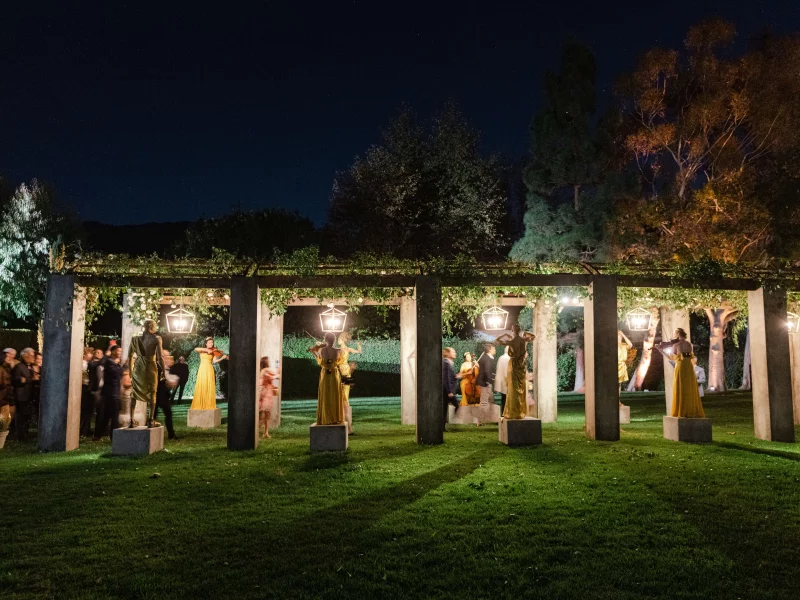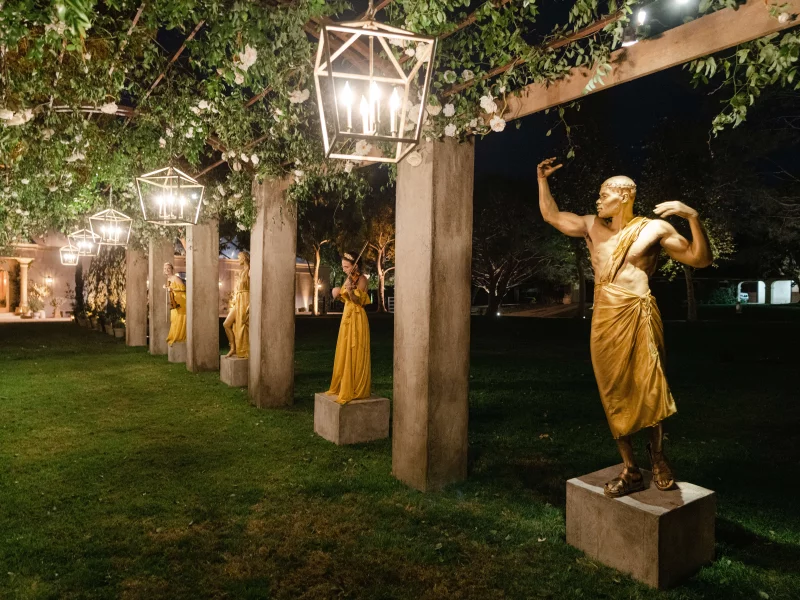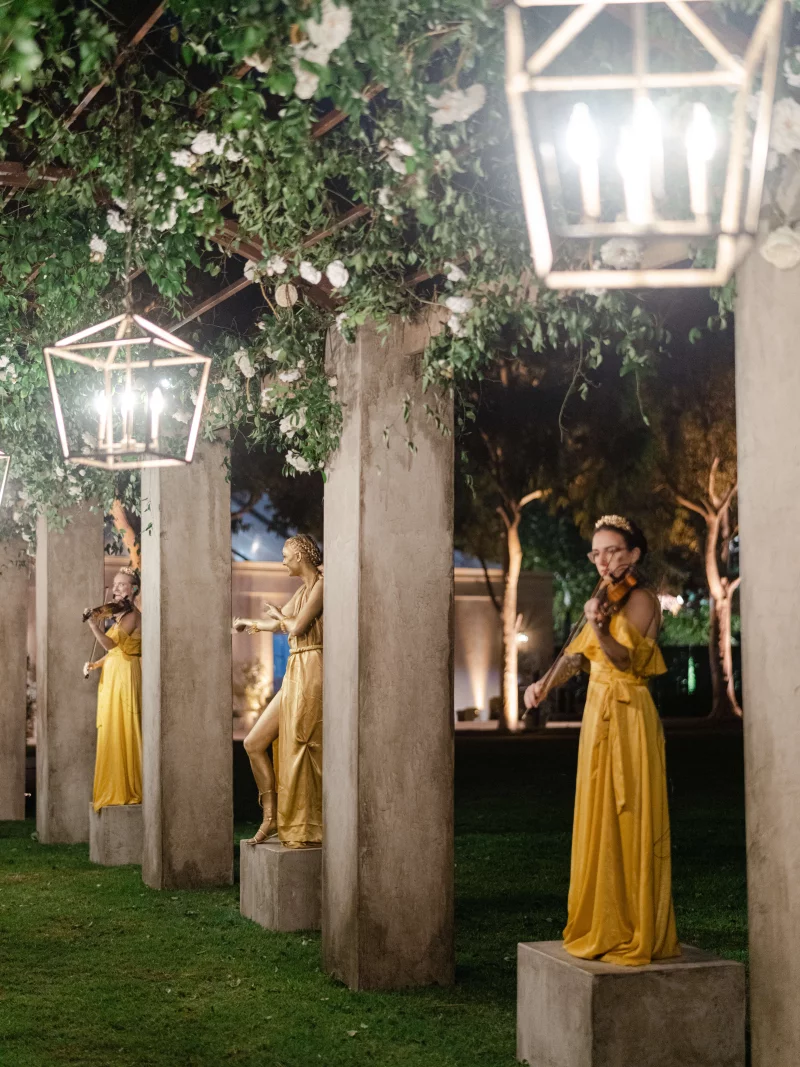 Talent and live entertainment were woven into every transition of the event. As guests walked down "Cyprus Alley," they gazed at live statues- a nod to the remarkable sculptures you can find in every Italian town that help define Italy's art and culture. Cyprus Alley was also meant to symbolize the drive from Capri to Tuscany.
Then, guests stepped inside the Piazza.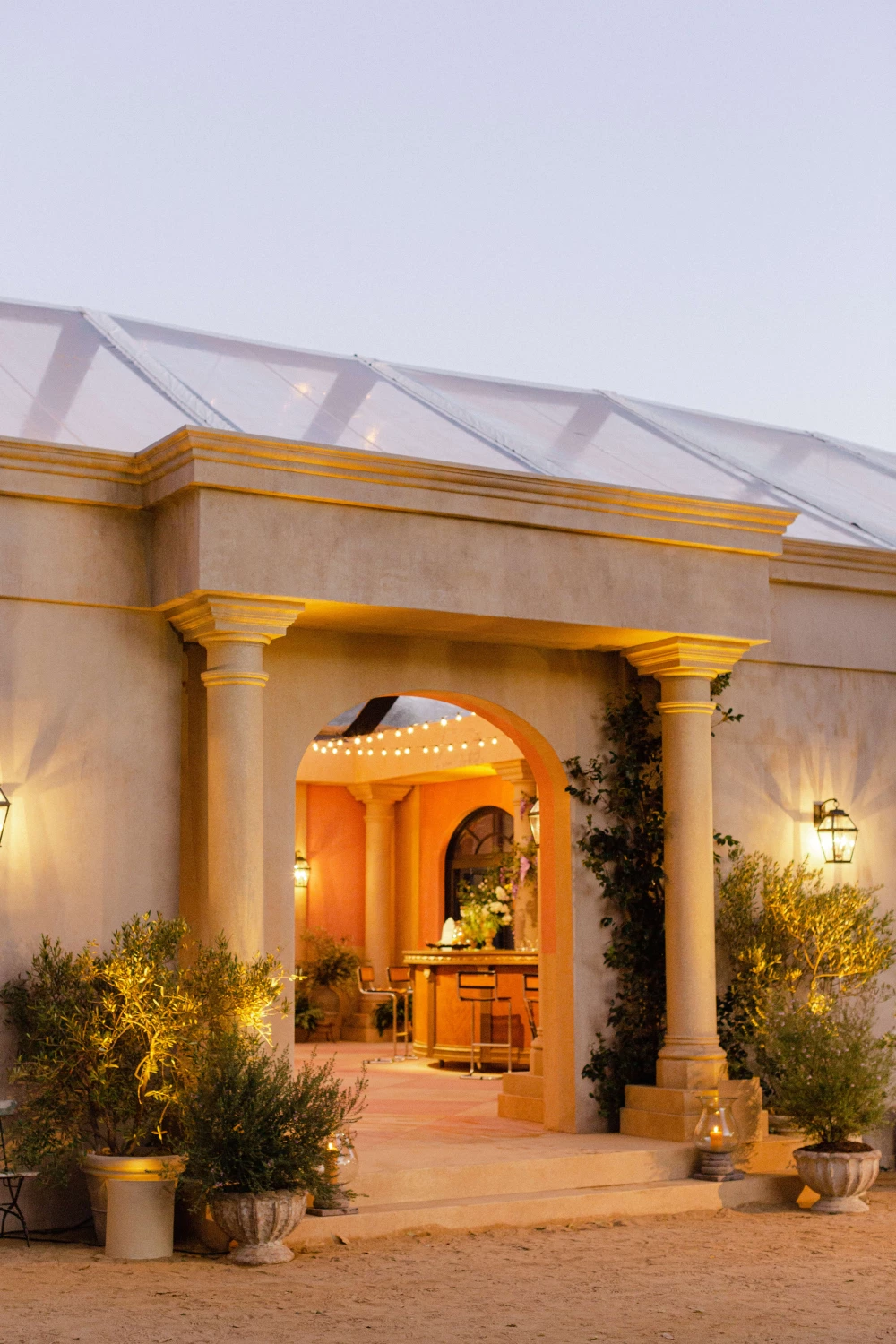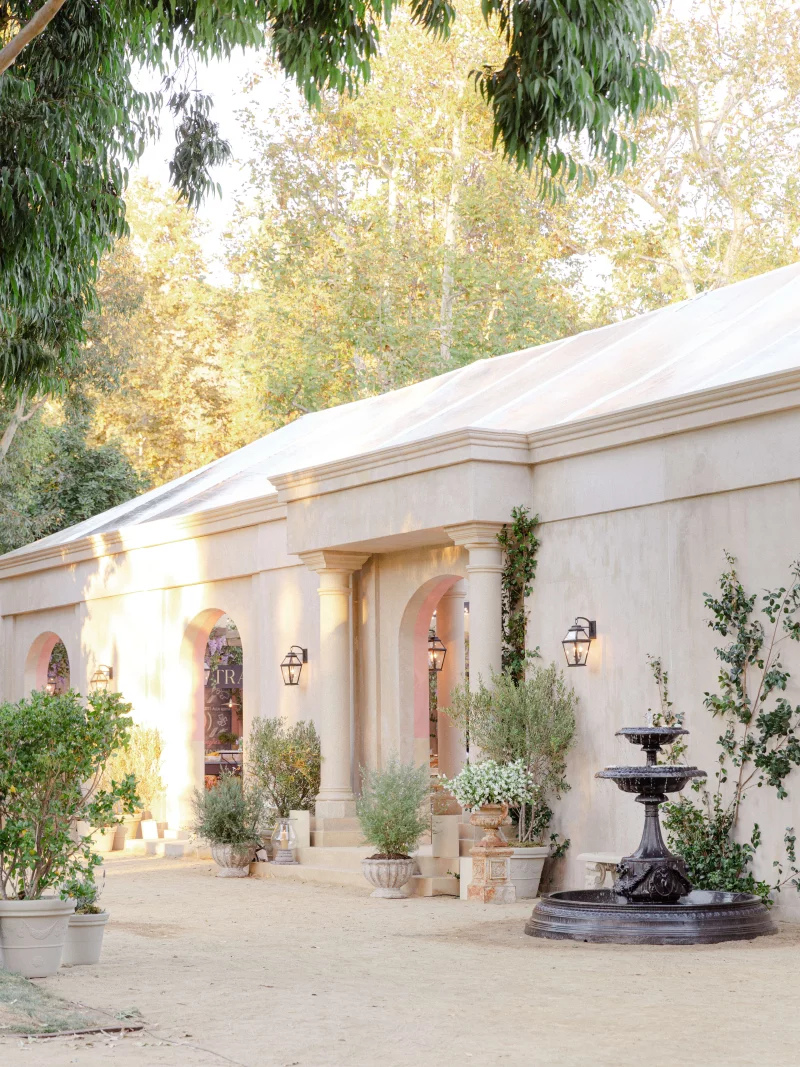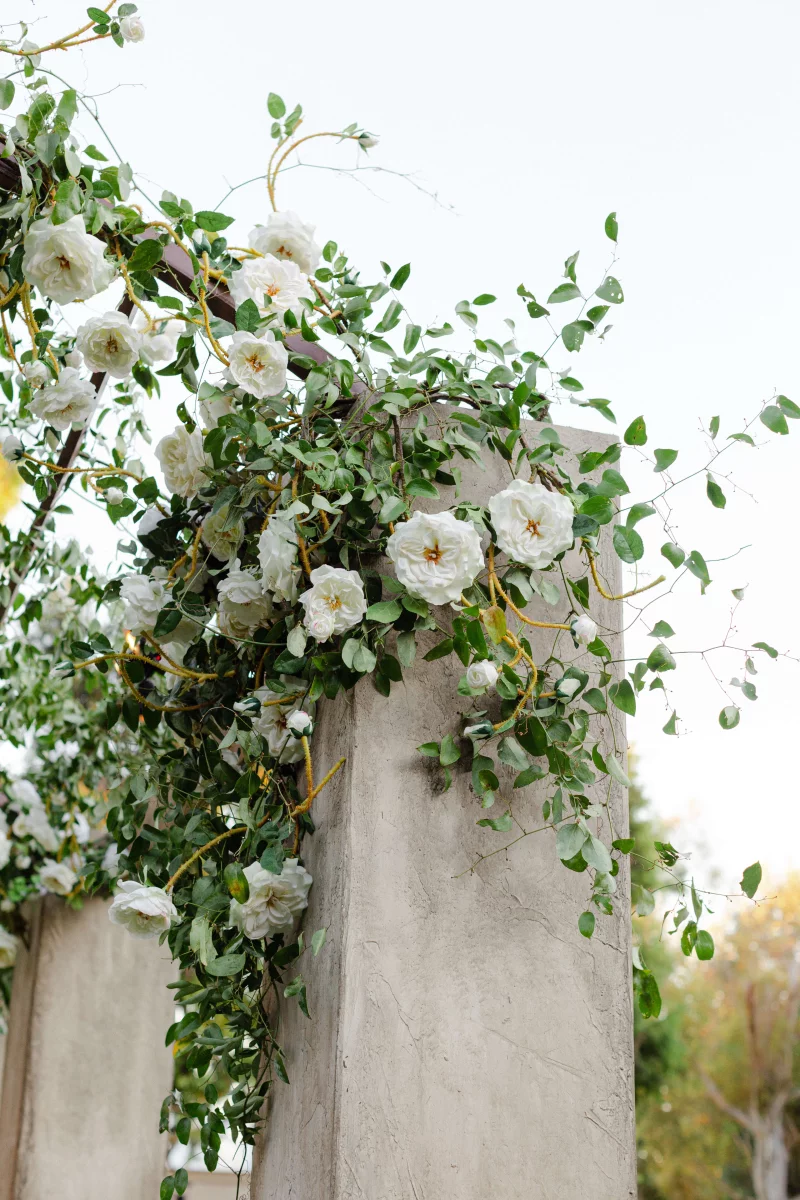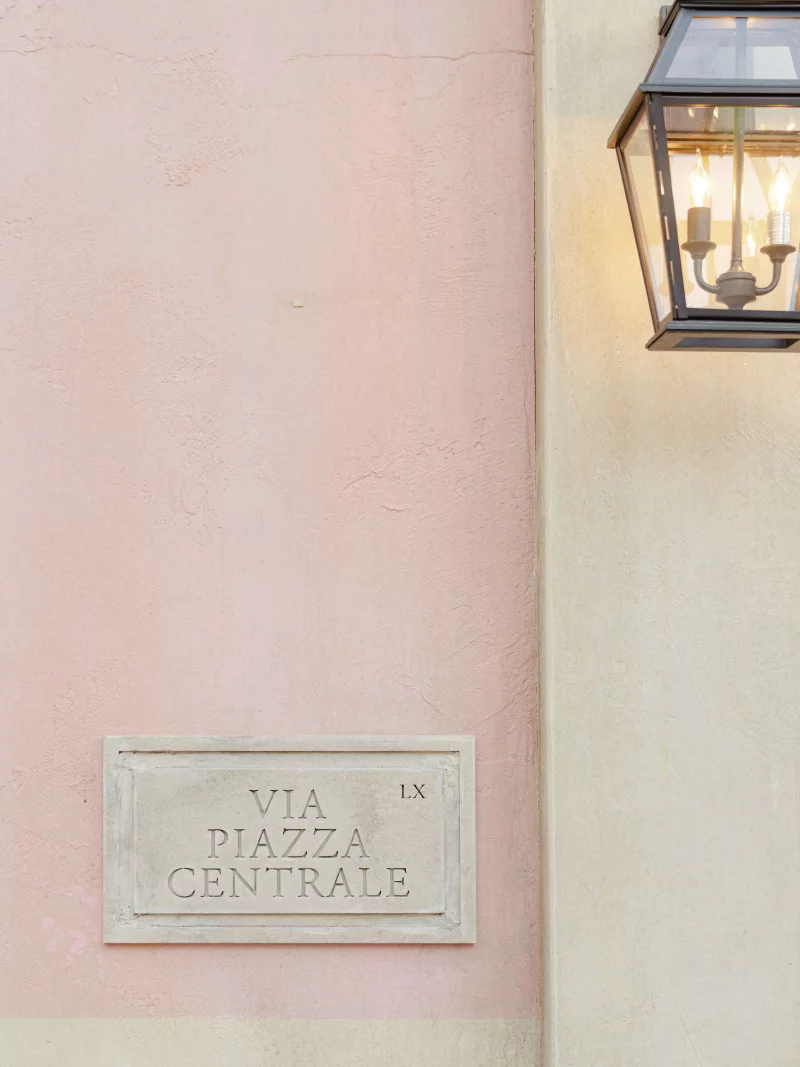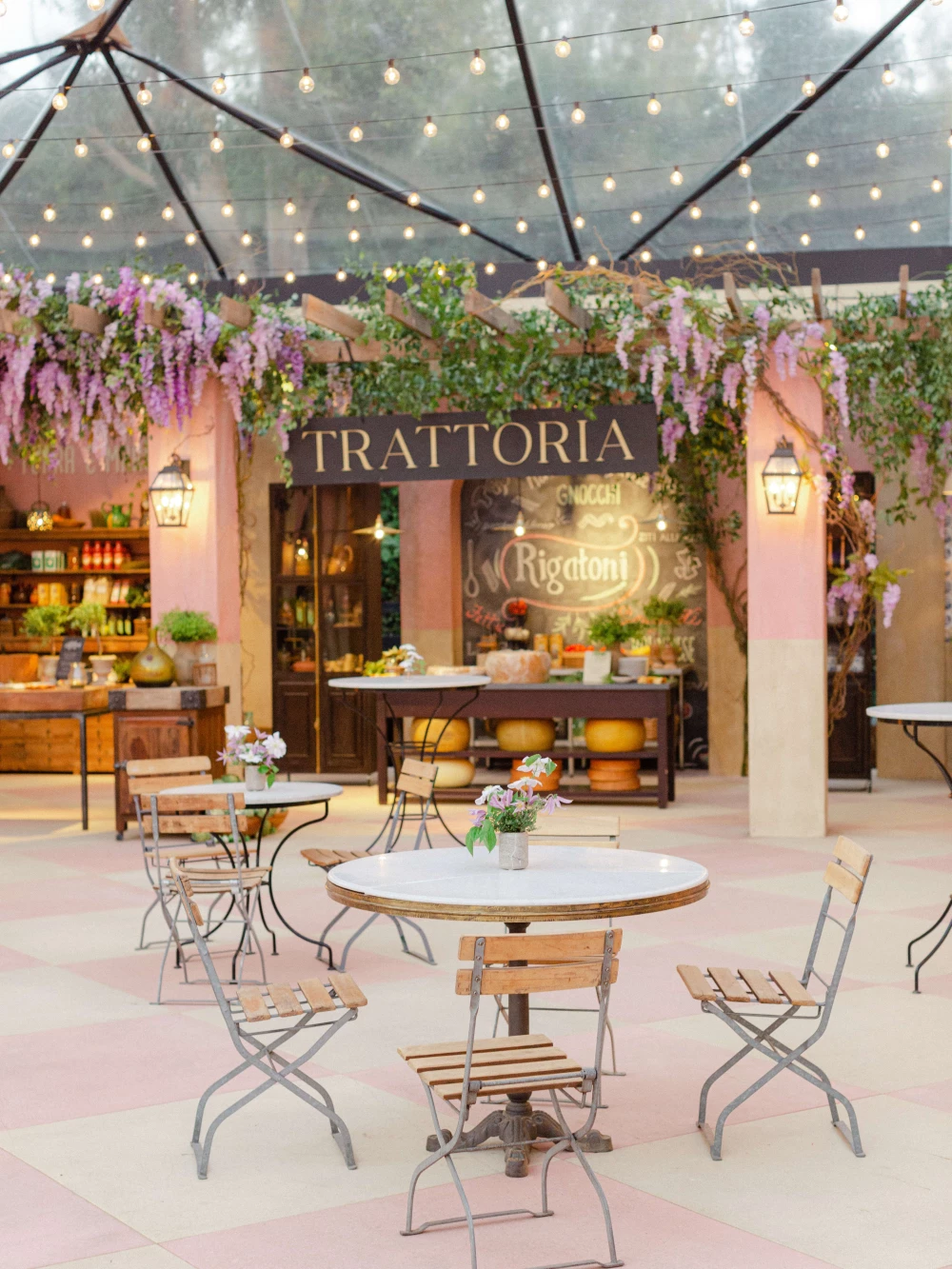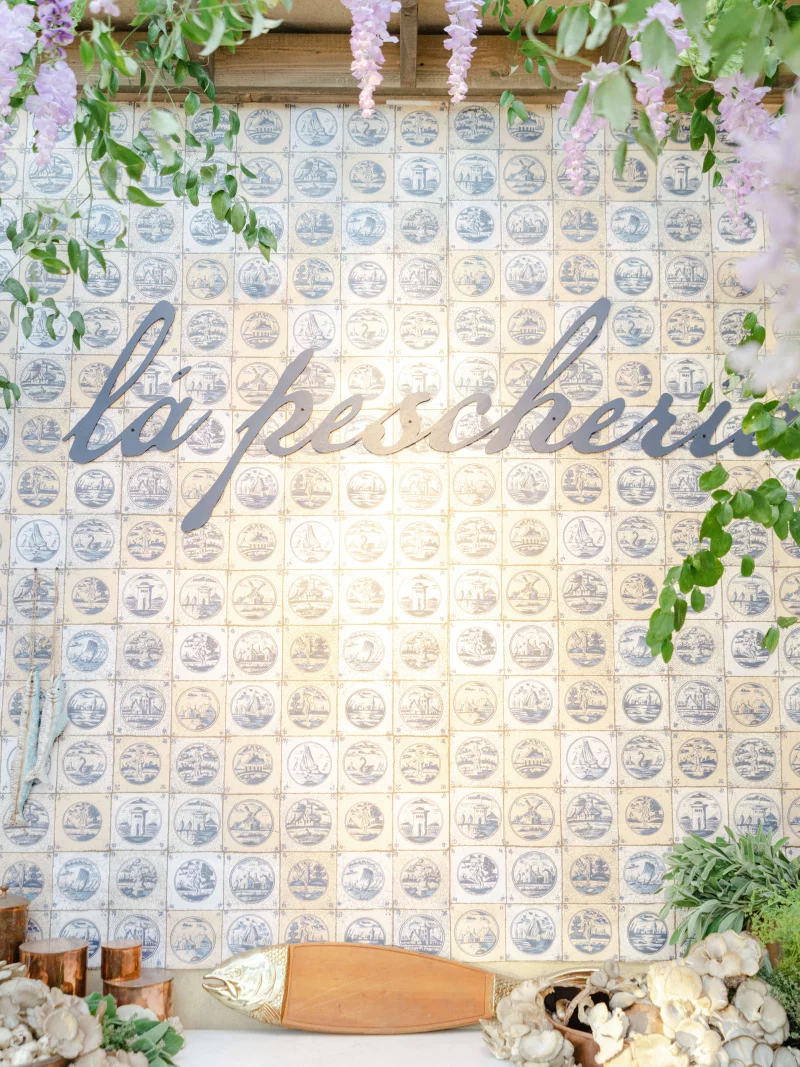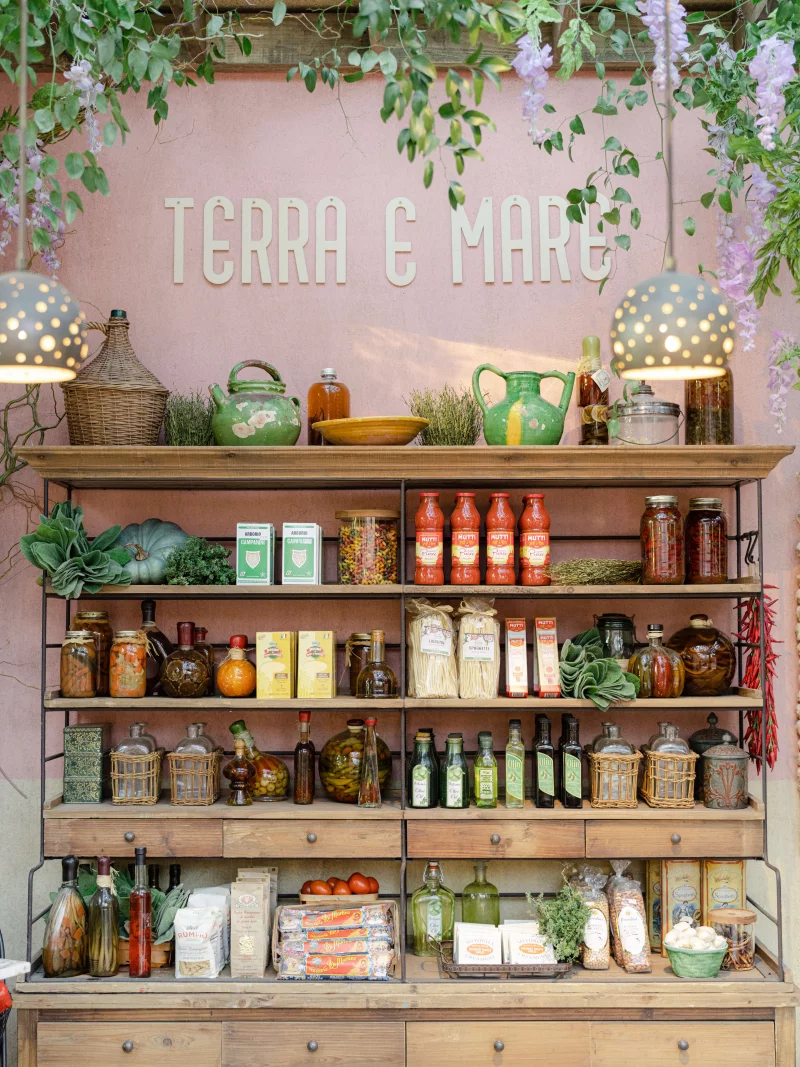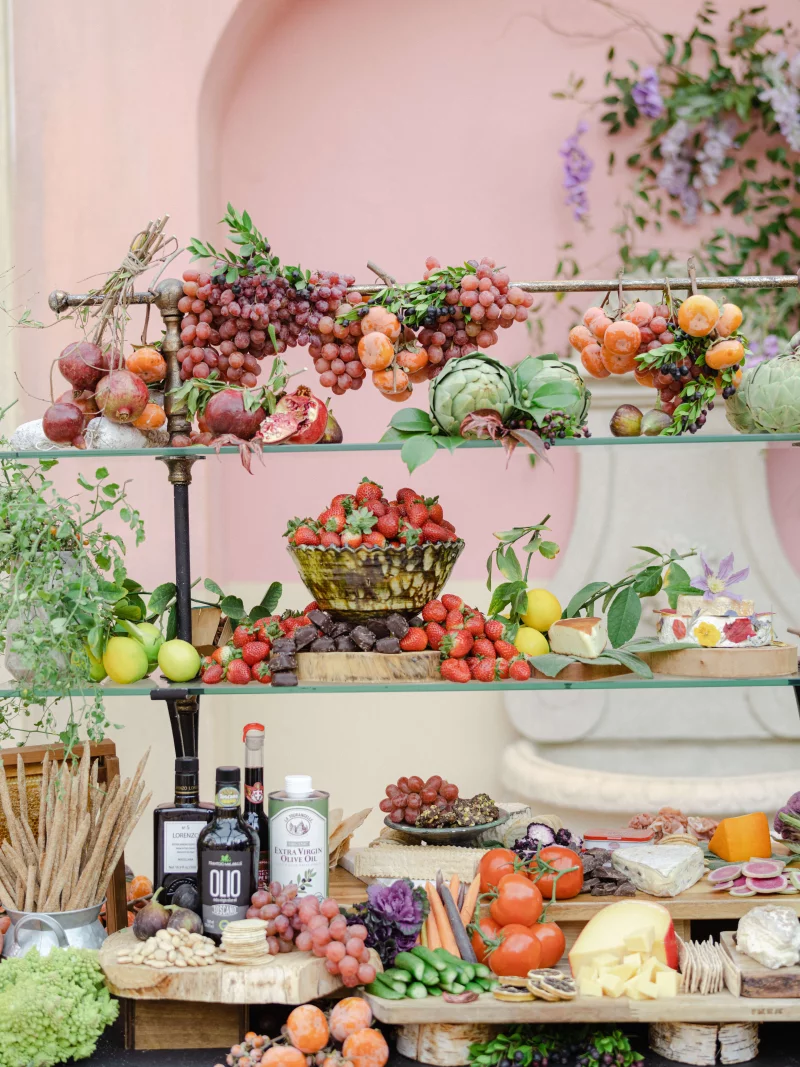 To emulate the feeling of stumbling into a local piazza, the space was filled with vendors sharing local produce, aged meats, gelato on one side, pasta stations on the other, wood fired pizza on real charcoal and wood...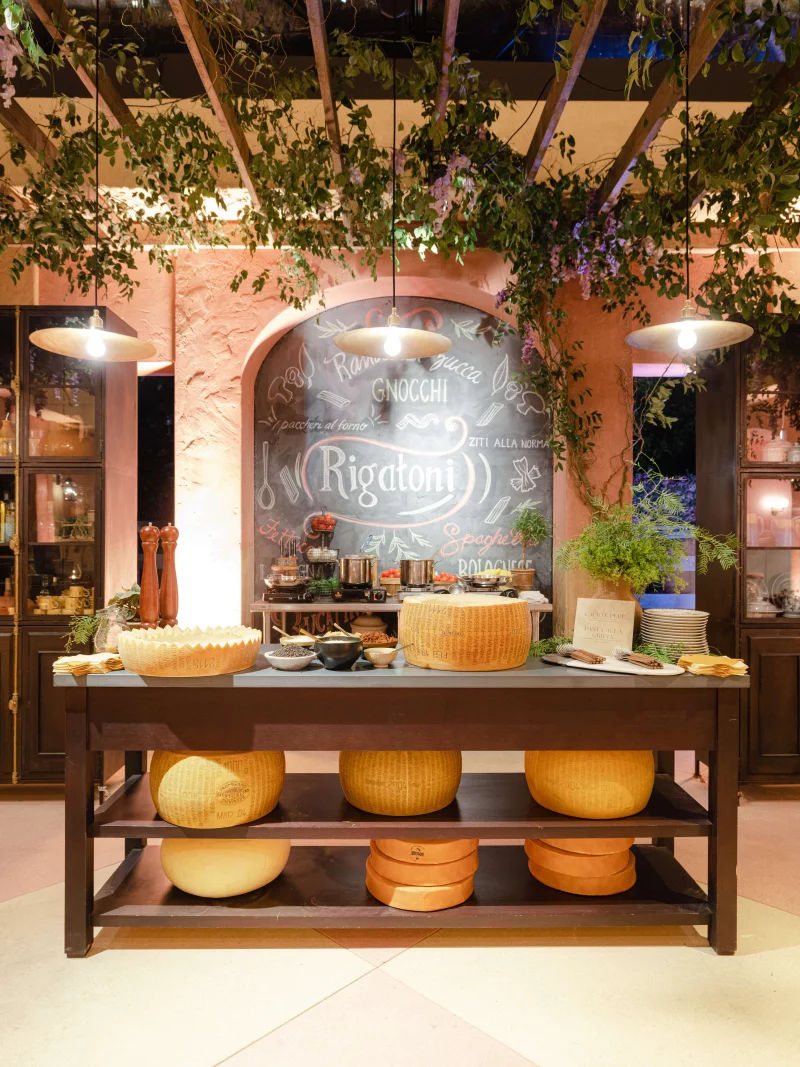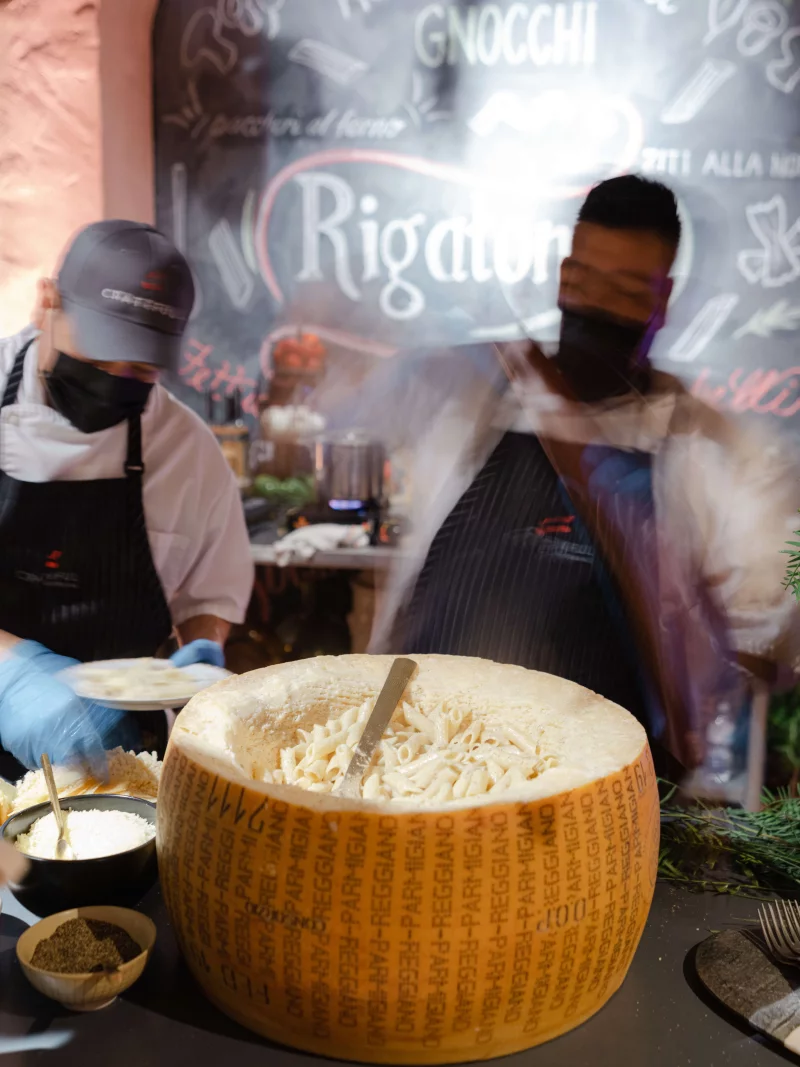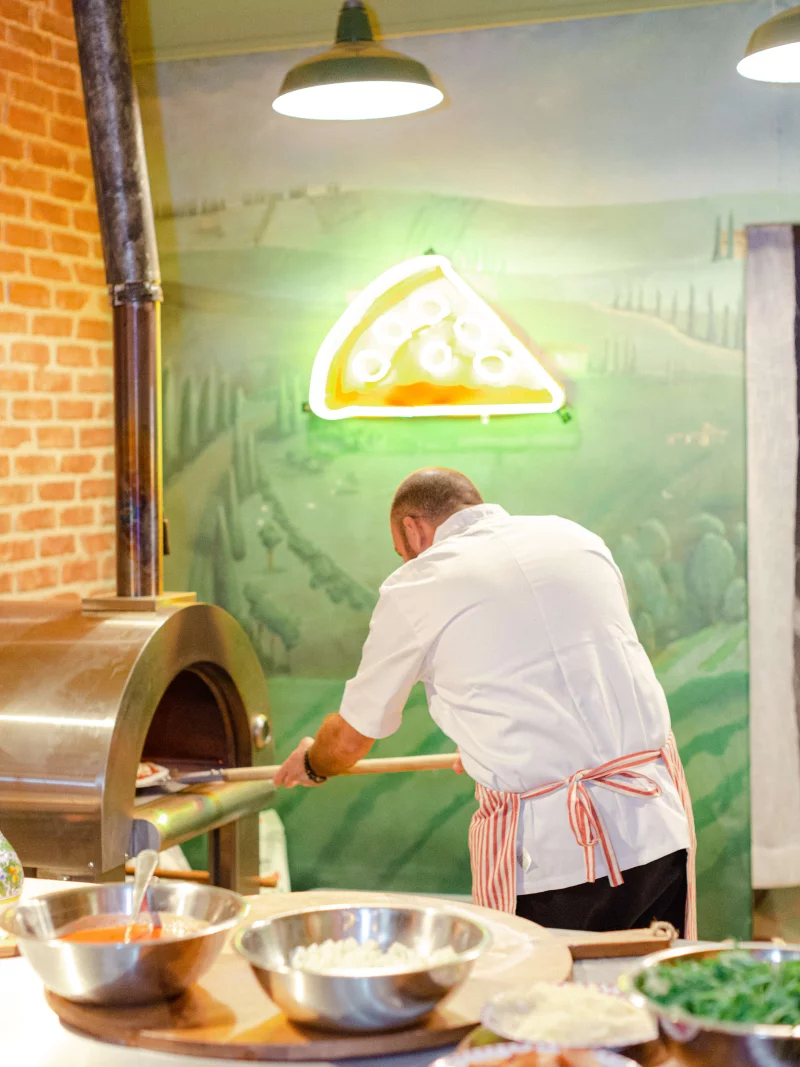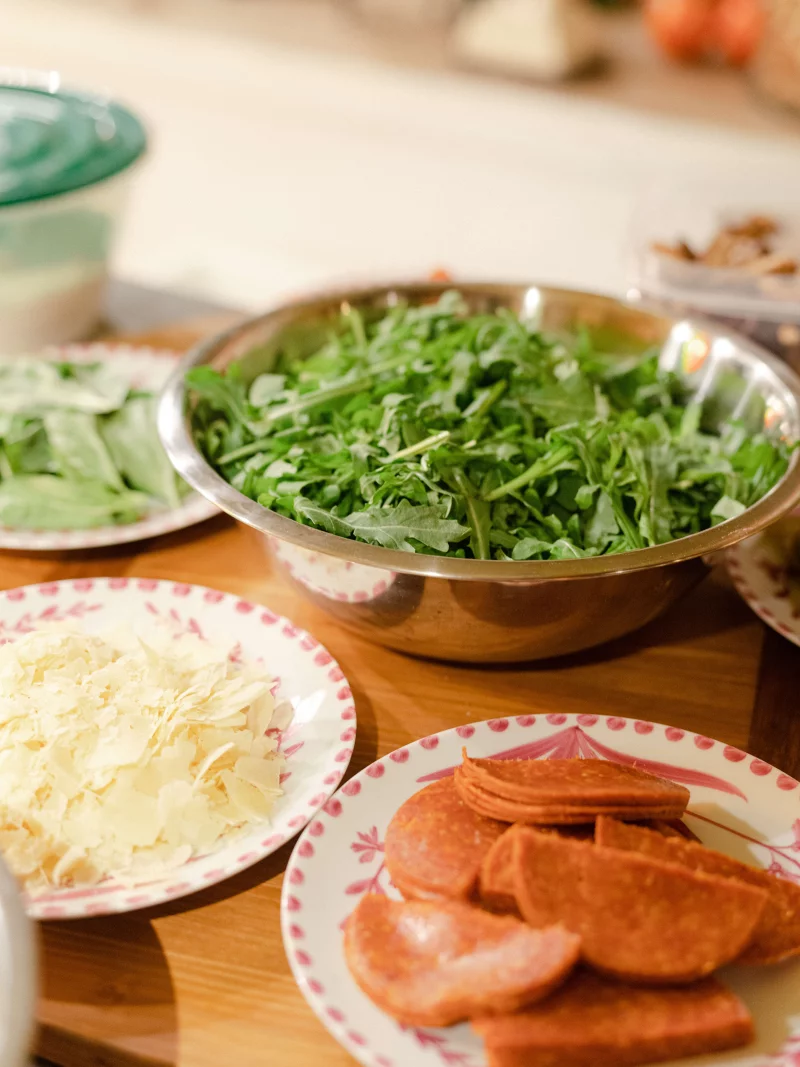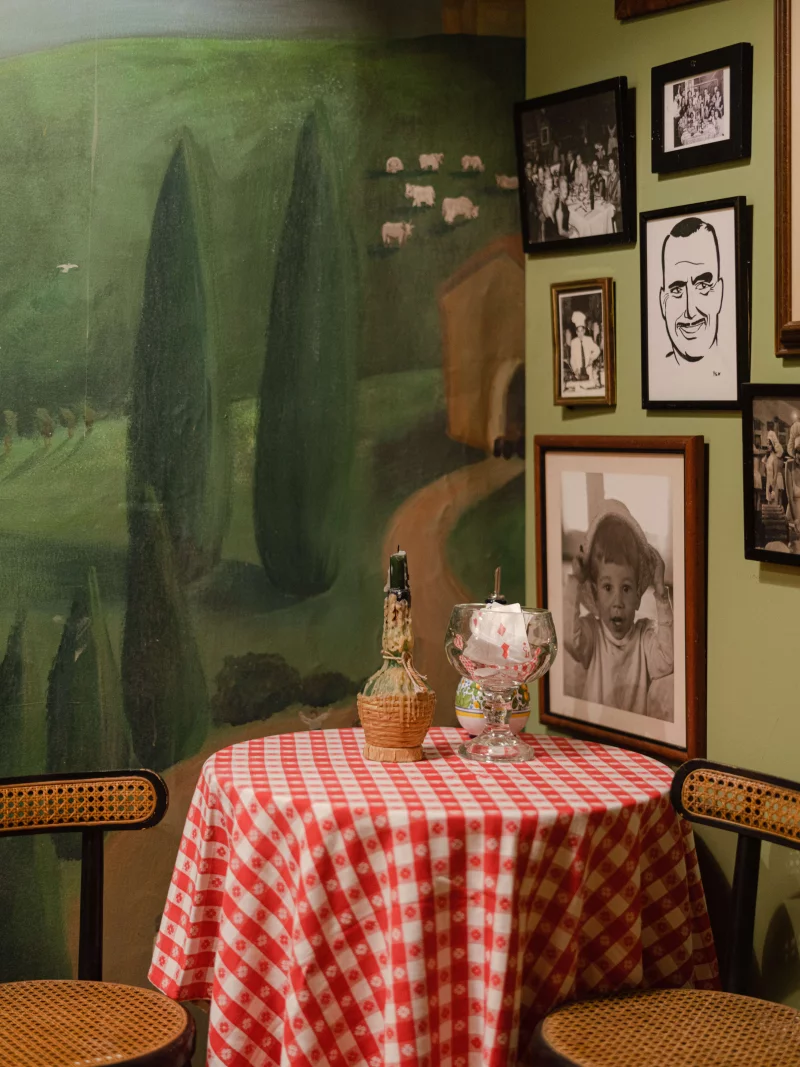 What would you see in a local pizzeria? Hand painted murals, family portraits, and red and white tablecloths. Here, we had this scenic mural painted on wallpaper and applied to the walls.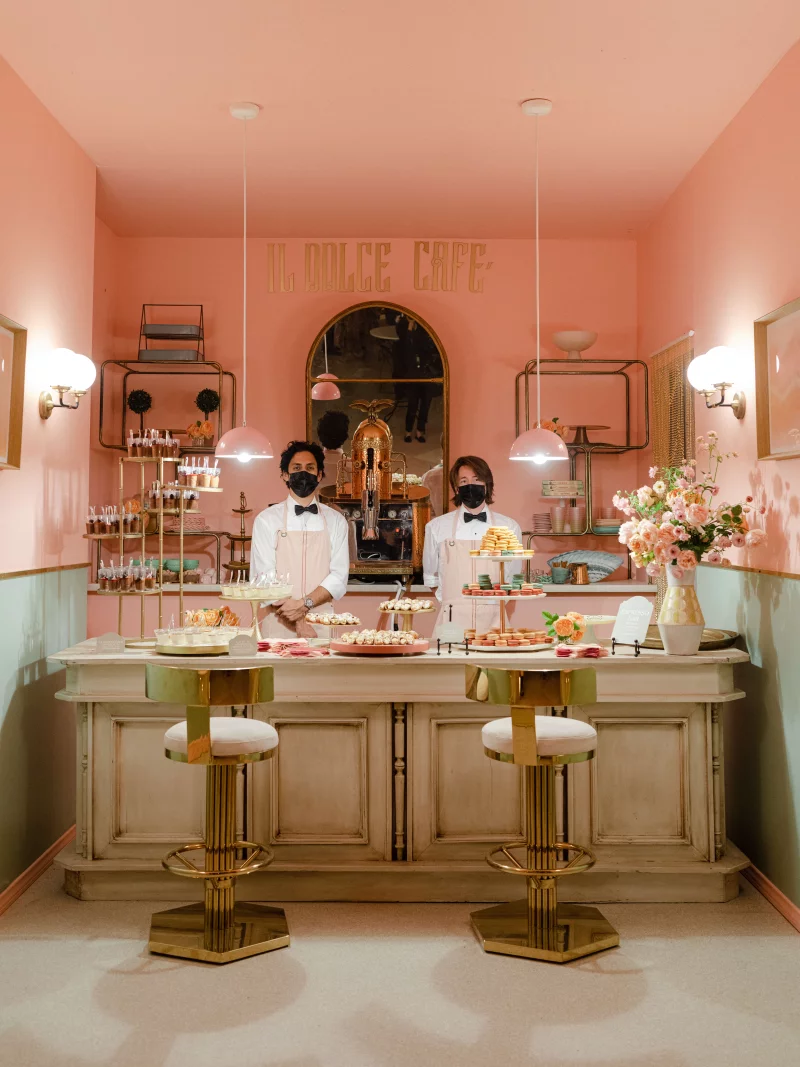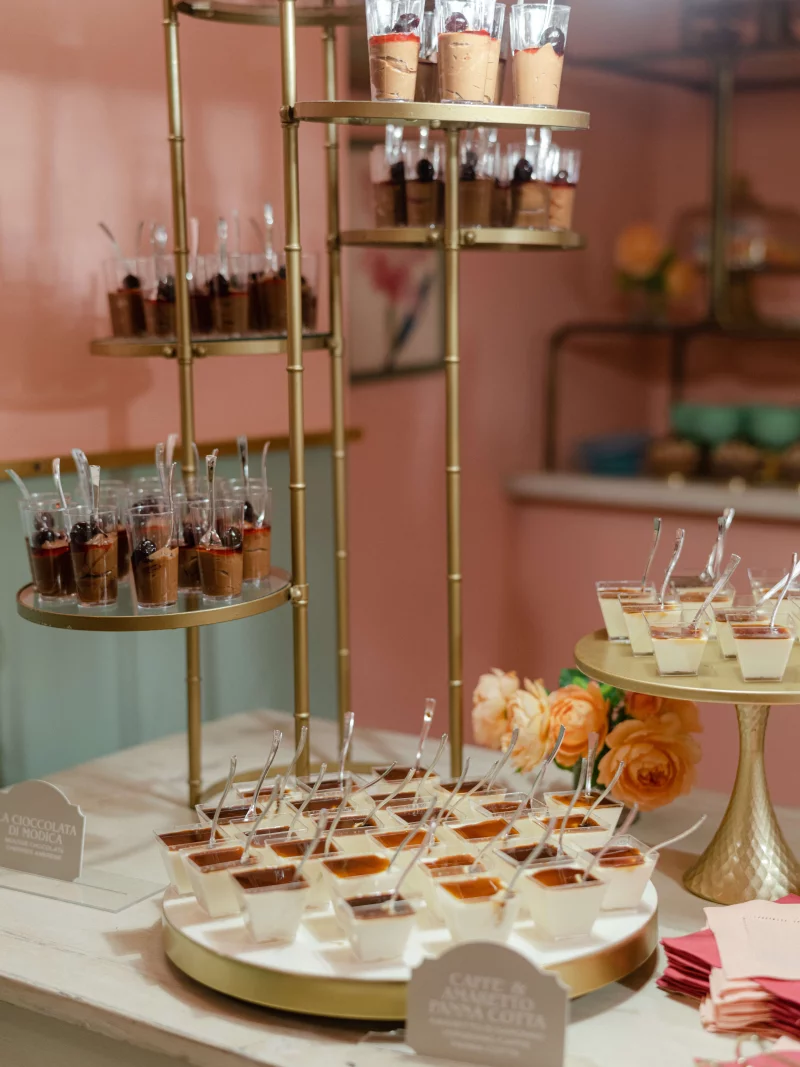 Like all piazzas, this too had an outdoor-indoor flow.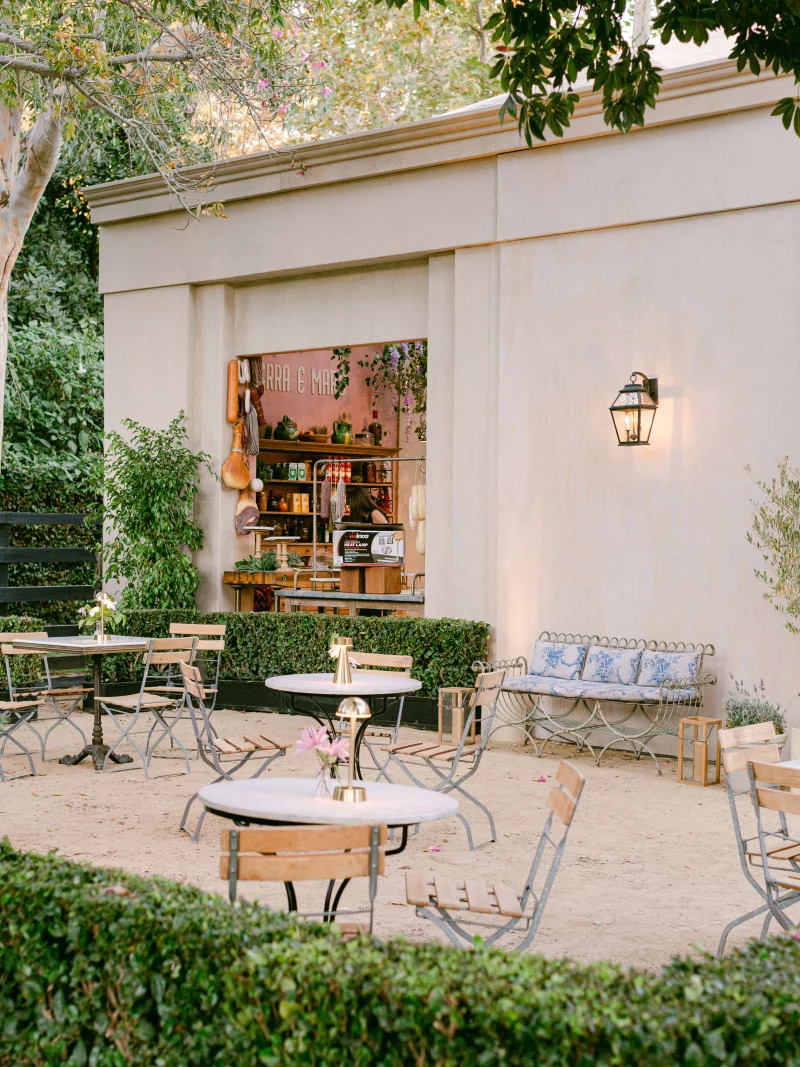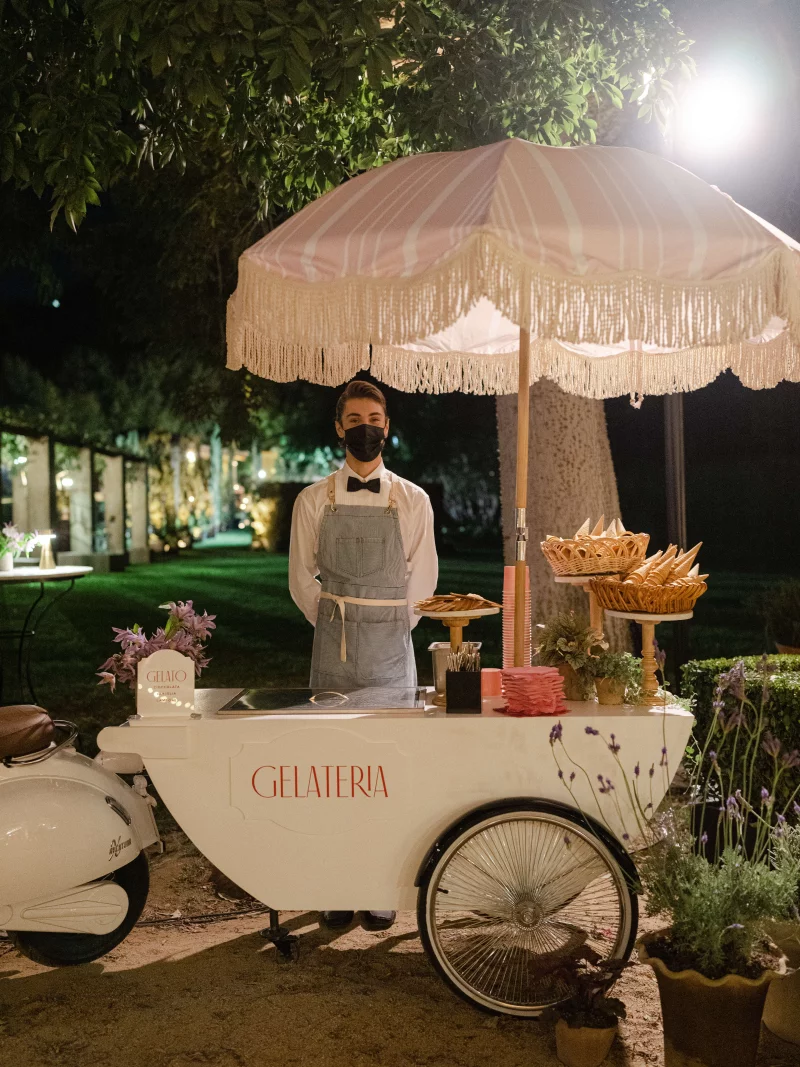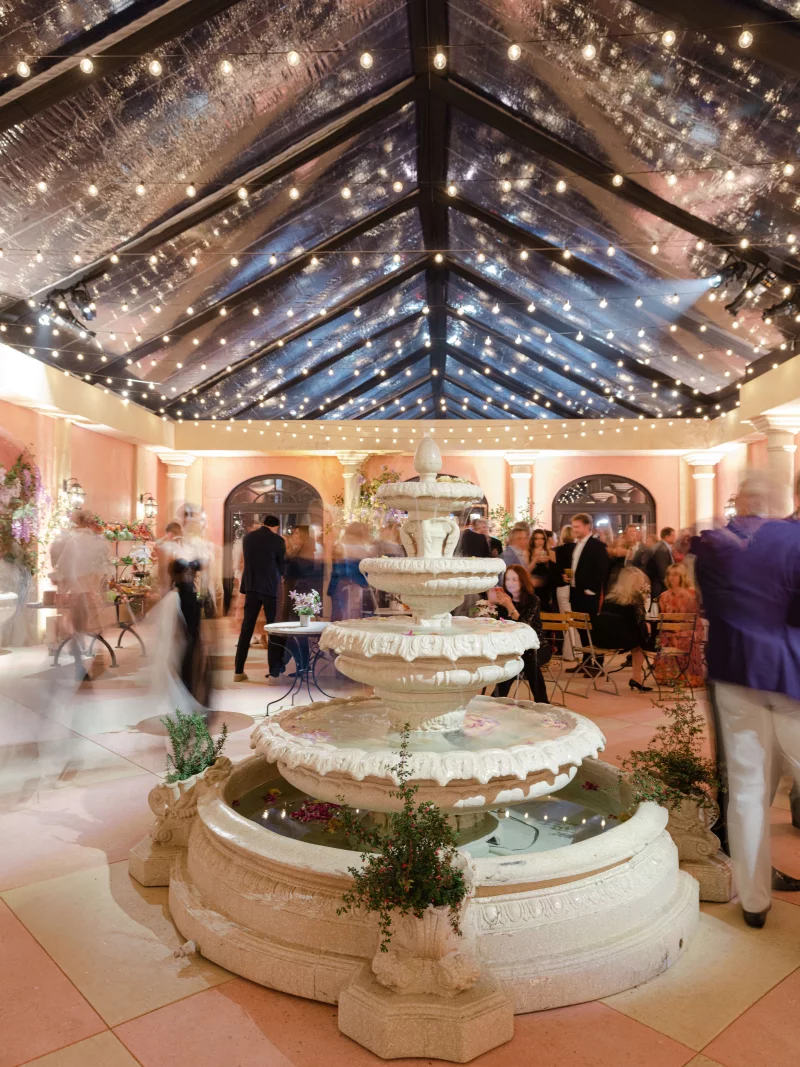 Until next time,