We spend our days immersed in design with our finger on the pulse of emerging talent and changemaking brands. We seek the new and the never-before-seen and are moved by old-world charm and depth. 

While what meets the eye certainly captures us, we take great pride in aligning with companies that dare to contribute to an ethical, sustainable future.
At the intersection of contemporary style, heritage, and industry disruption, we found Oscar Massin. 
Led by three former esteemed executives of world class brands - Cartier, Harry Winston, and DeBeers - Oscar Massin is the first heritage luxury brand to use 100% climate-neutral lab-grown diamonds set in recycled metals. Oscar Massin's collections use only fully-traceable lab-grown diamonds, and are the first to be SCS certified for sustainability while also achieving 100% climate neutrality. All pieces are crafted using these certified diamonds, 100% recycled 18K white and yellow gold, and each diamond piece has its own certificate and rating by IGI (International Gemological institute). 
Praised in WWD, Vogue, and BOF,  Oscar Massin, as a brand, predates us all. The original Oscar Massin is known as one of the greatest jewelers of all time, first exhibiting under his own name in 1867 at the Exposition Universelle in Paris. Today, the brand relaunches with a modern perspective on these iconic designs. 
Oscar Massin represents cutting edge style that is built to last. Their global intuition is undeniably felt through every detail of their designs. The iconic diamond-lace technique seen in Massin's pieces today was originally designed by setting floral motifs and binding them with filigree metalwork, giving the illusion of fine thread. This technique won a Grand Prix and Légion d'Honneur in the 19th century, solidifying the idea that Massin had truly created a one-of-a-kind, revolutionary vision and language for high jewelry.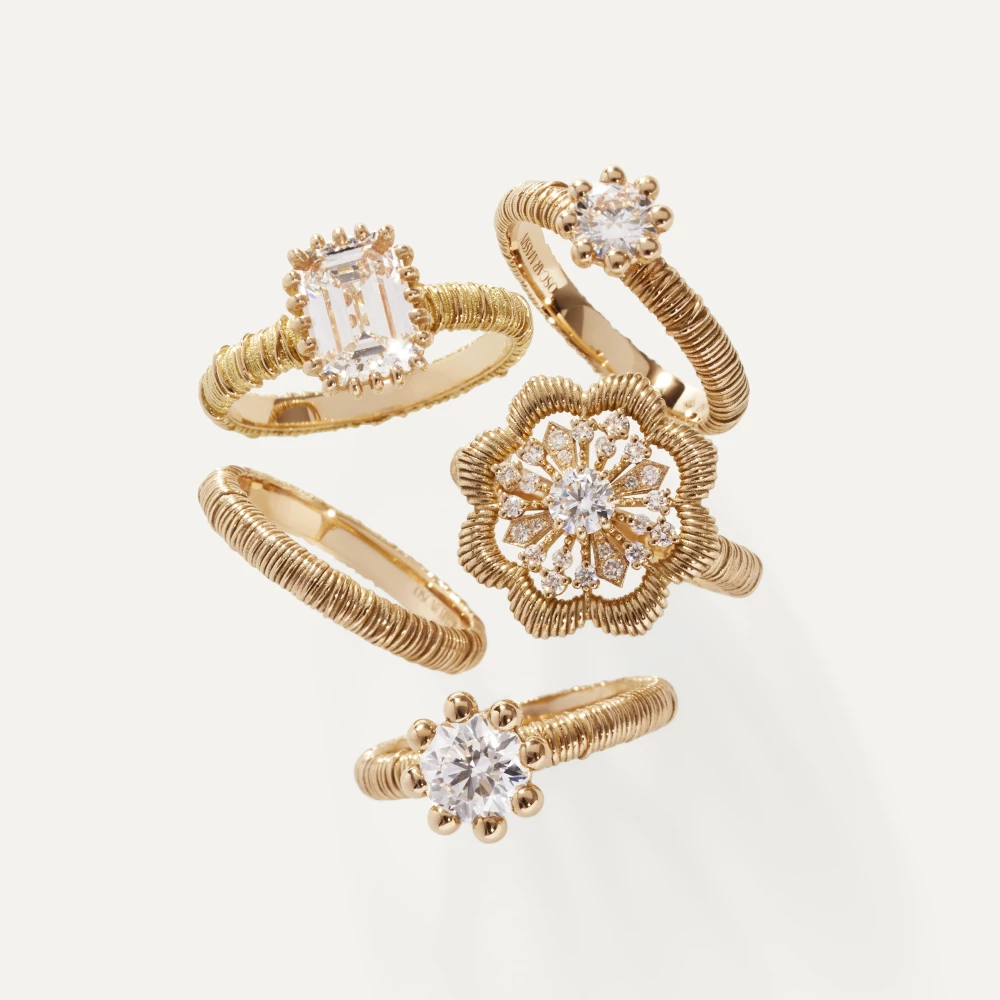 Oscar Massin's ability to transport and translate a historical perspective into contemporary designs for today's consumer is flawless. The distinct use of hardware and transitional nature of each piece in their collections reflect a relentless commitment to creative, classic, and sustainable craftsmanship.

Oscar Massin's CEO, Frédéric de Narp, spoke to the New York Times about the target Oscar Massin client; "She has a glam side, she knows about fashion, and she already has pieces from the traditional houses. But she's into well-being. She believes that meaningful values can change the world." 

…. So do we.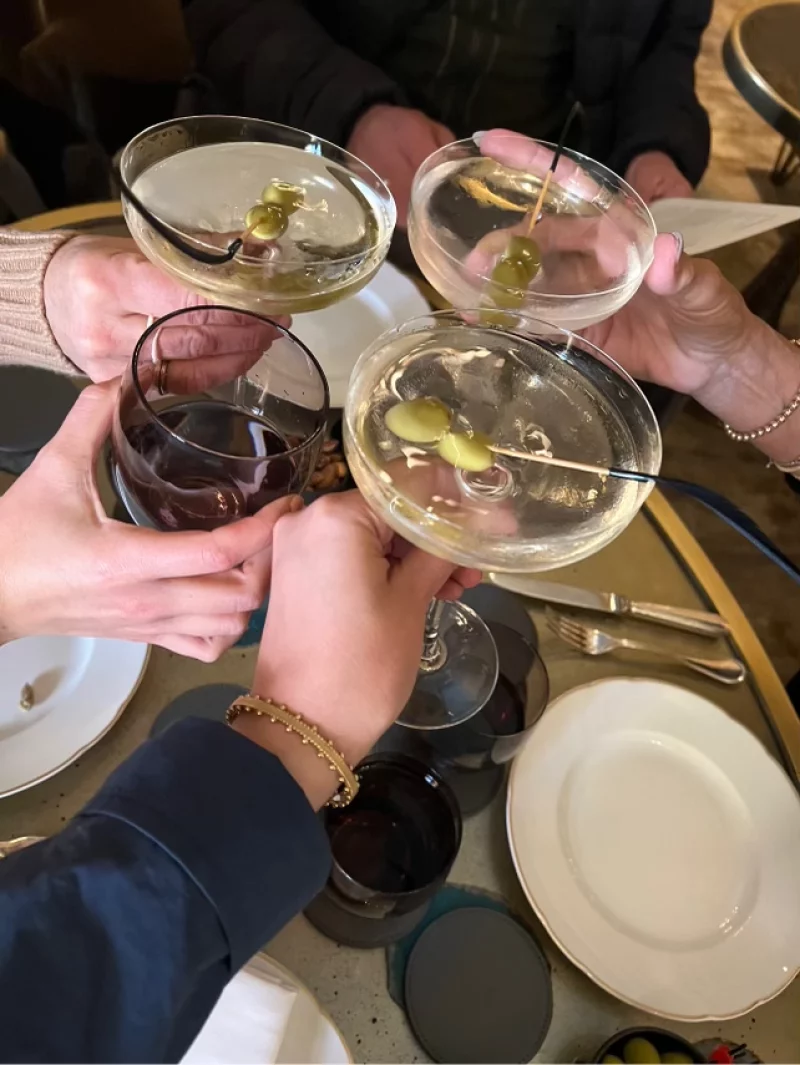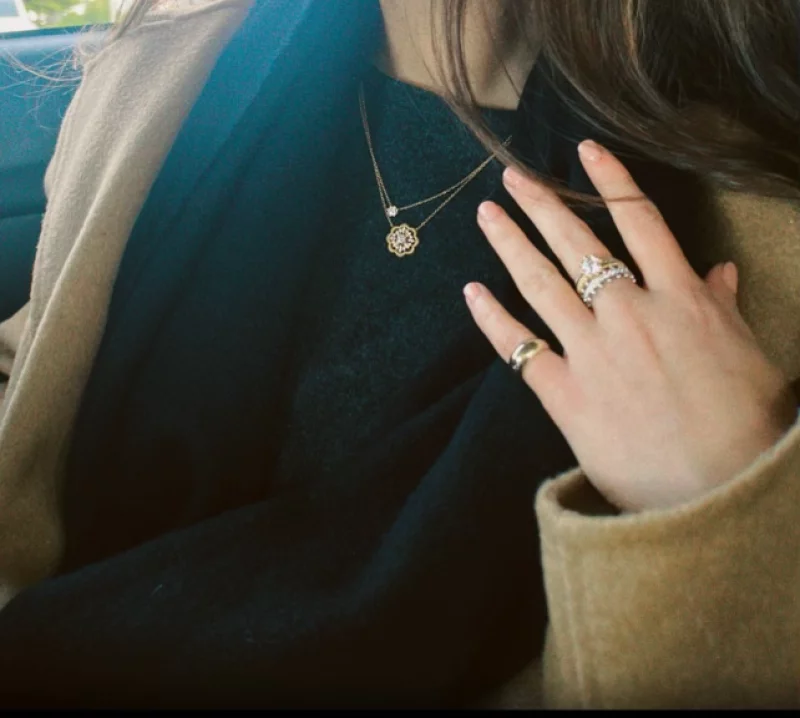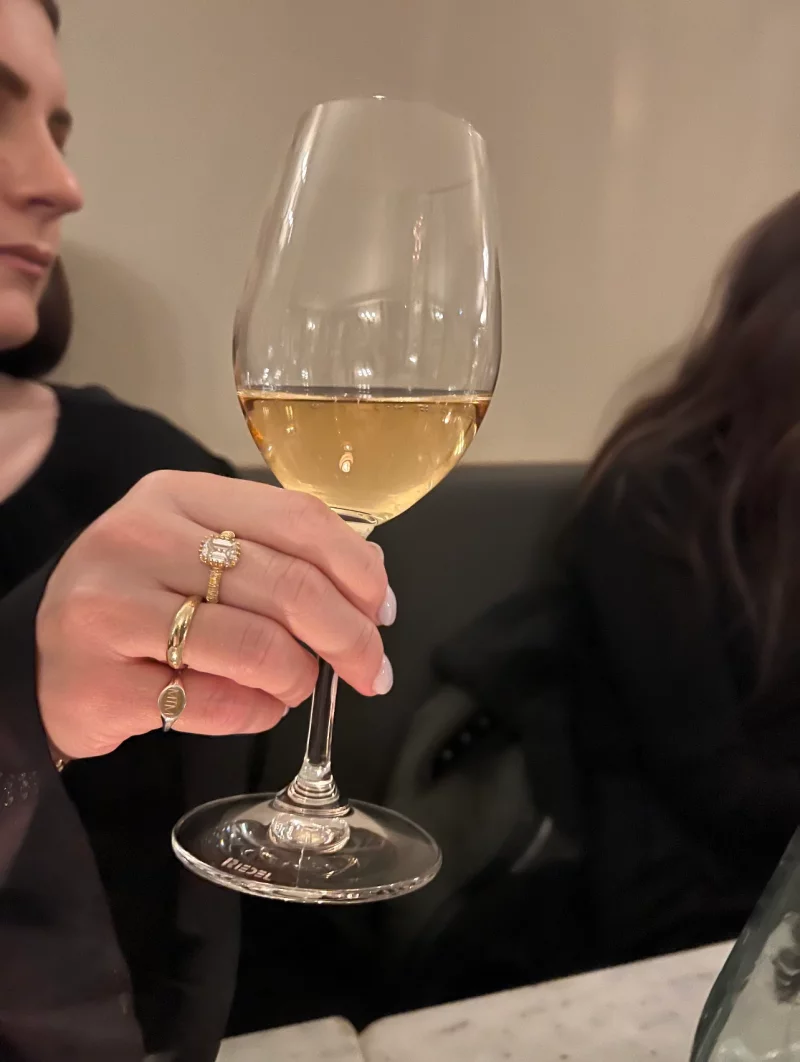 We are excited and honored to be a part of Oscar Massin's next chapter, and look forward to getting lost in all things timeless elegance together. 
We're thrilled to offer the following...
For our Community (that's you!):
Custom Designs.
Our community will have the opportunity to work directly with Oscar Massin's world-renowned designer, Sandrine de Laage, to create custom pieces, or adapt existing pieces, for themselves and their loved ones. One-of-a-kind pieces will total over three carats and will be designed in the spirit of Oscar Massin. 
For our Clients:

Styling by Oscar Massin.
Lynden Lane Co. clients and their loved ones will have access to a selection of Oscar Massin's collections to wear on their wedding day and at all accompanying events (on loan, for free!)
The Oscar Massin team will work with clients one-on-one to create looks to complement their and their loved ones' looks throughout the wedding process.

Concierge Service.
Lynden Lane Co. clients will receive a personal Concierge member to help them navigate through the wedding season. They will be able to assist in styling, loaning, and will be on call to answer questions.
____________________________________________________________________________
For custom designs, reserved pricing, or client borrowing, please email us at hello@thelyndenlaneco.com
To see see more of Oscar Massin, visit here.
With warmth,