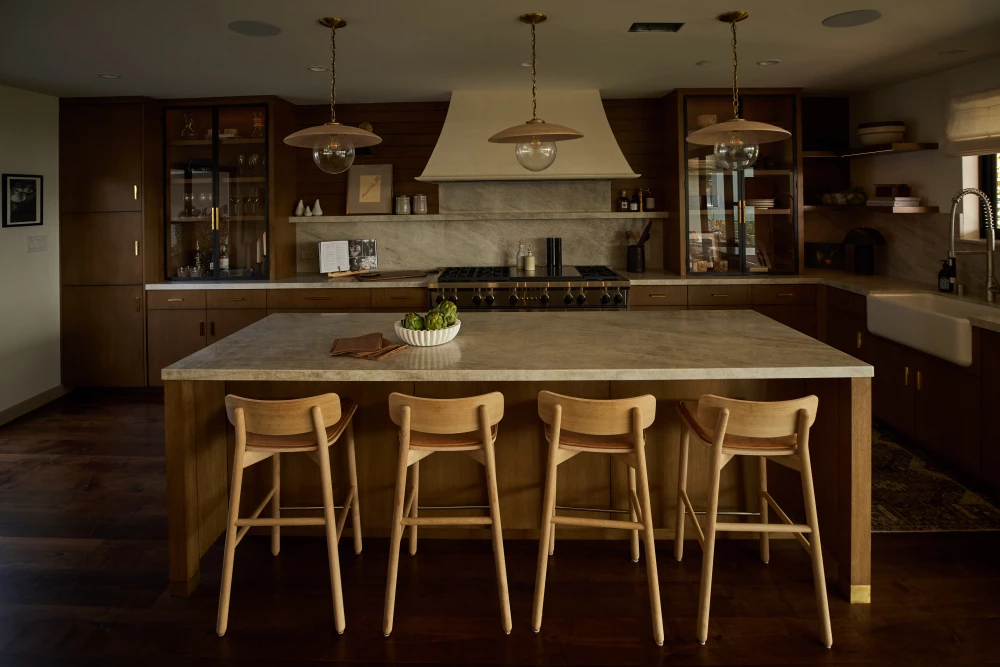 Perched on a hill in Santa Monica, this home was built with stunning views of the city and an expansive deck for watching sunsets. While the interior design wasn't exactly the couple's style, the views were what drew them in. They knew they could transform the interiors into something warm, characterful, and personalized.
The home started out with an optic-white, bare-bones aesthetic.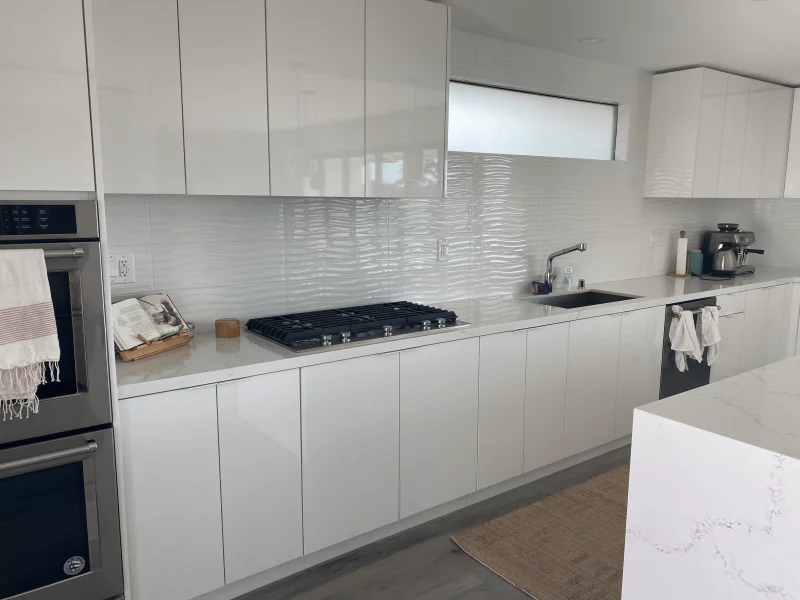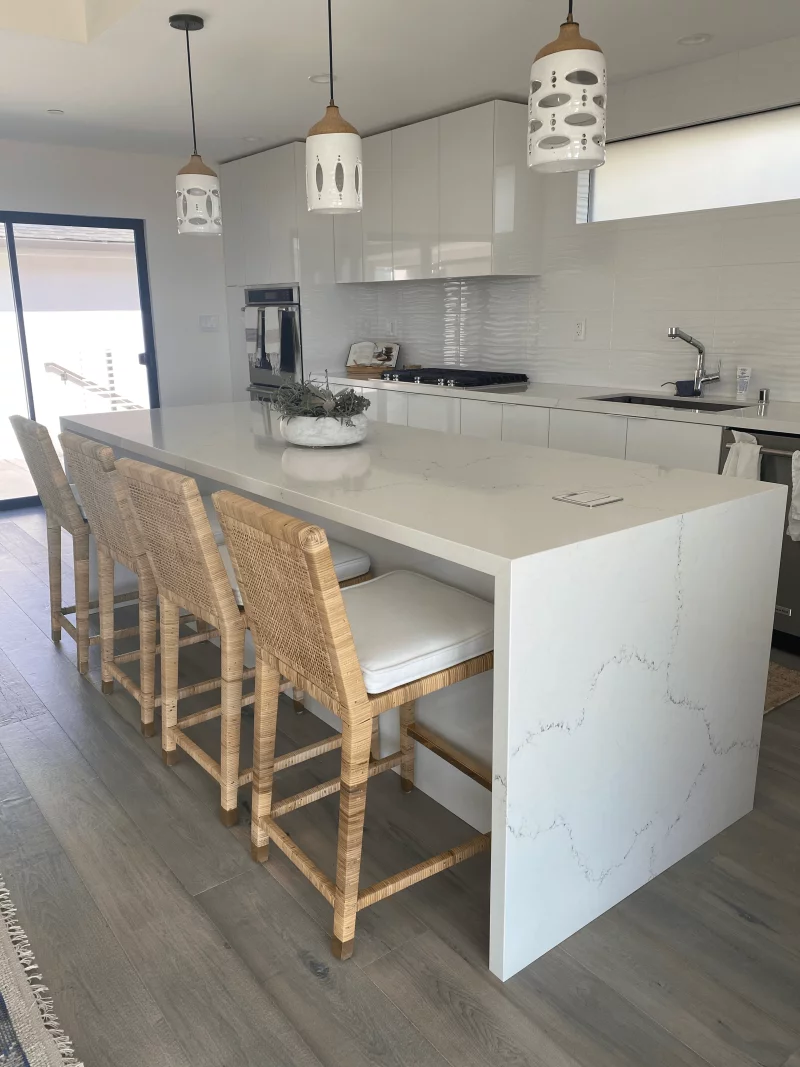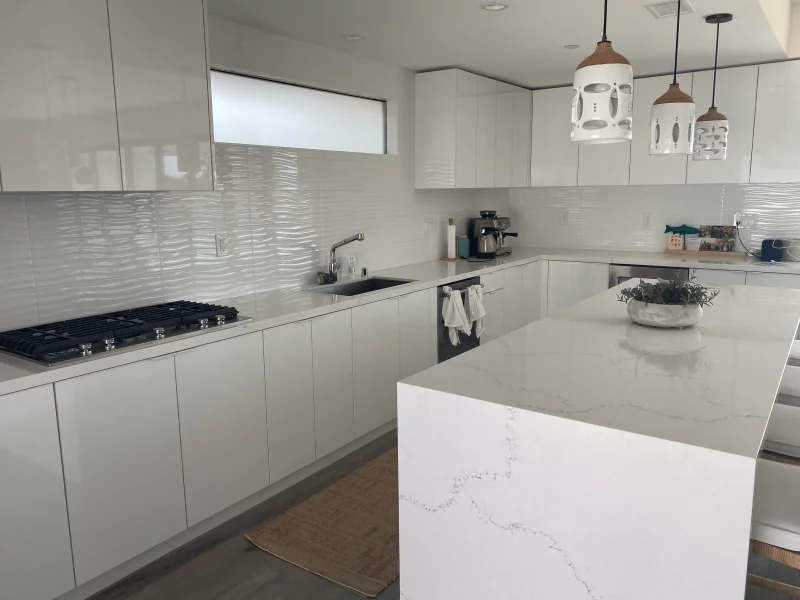 Keeping with the original architecture of the home and honoring its clean lines and mid-century accents, we added depth and incorporated elements that reflected the couple's personal style.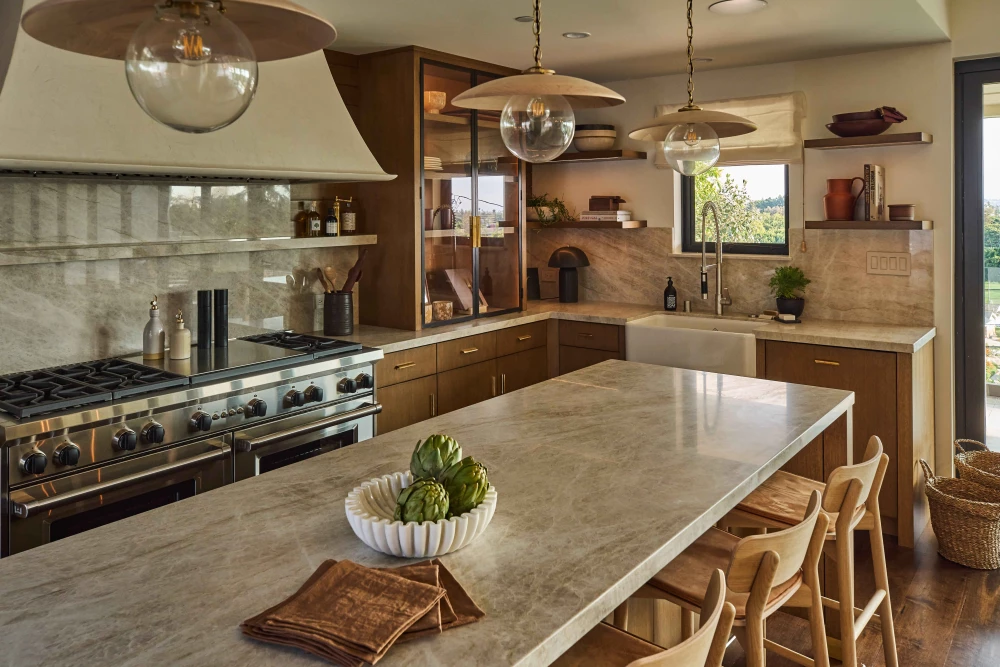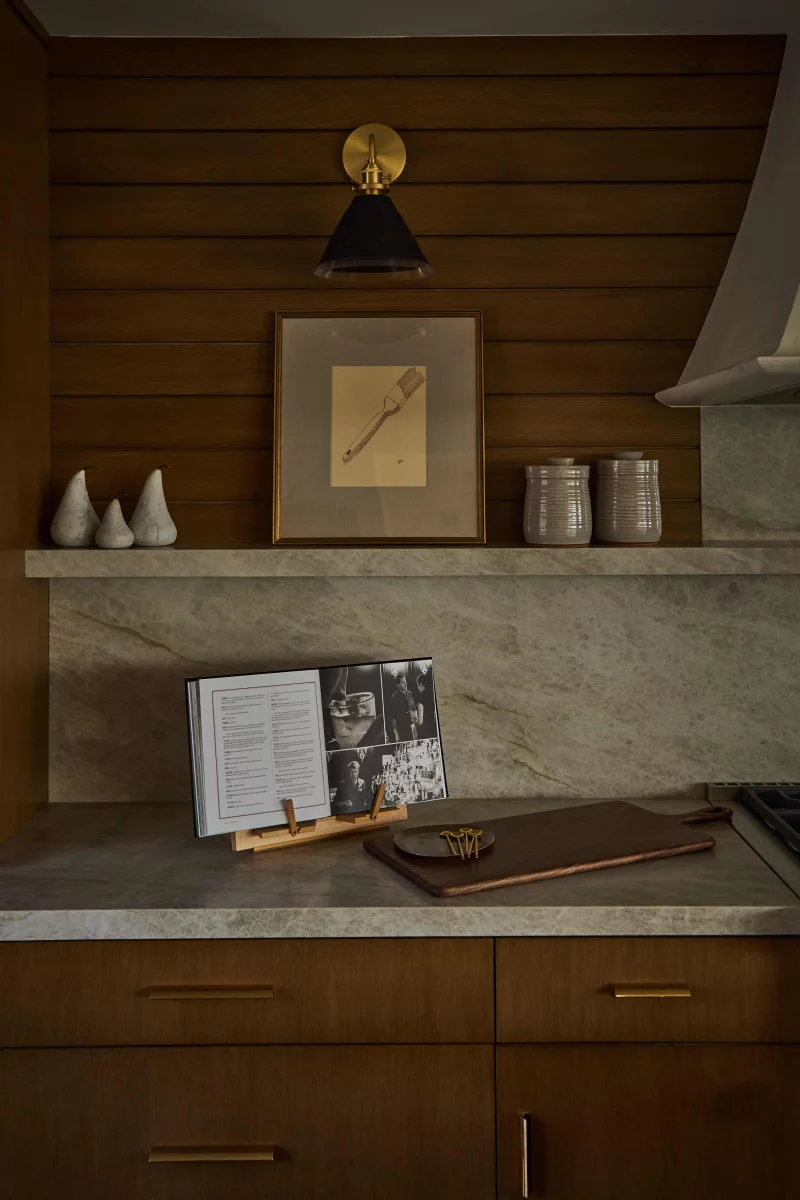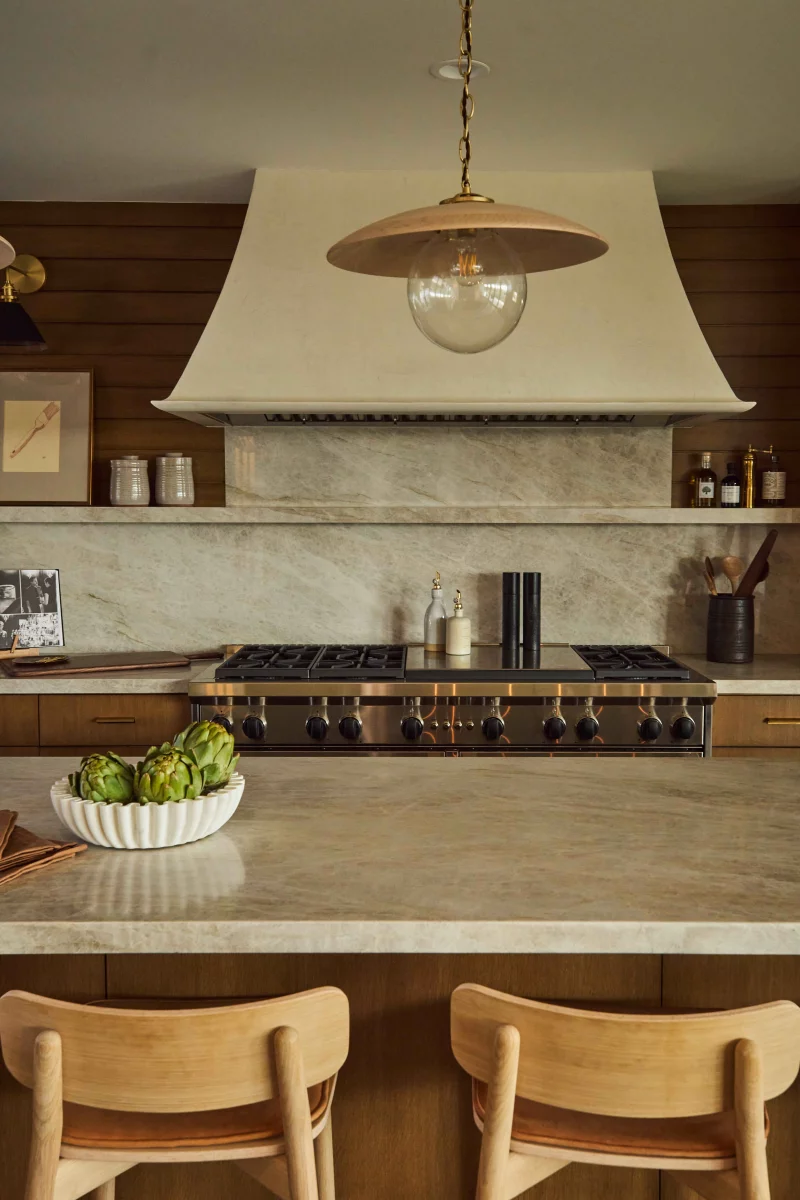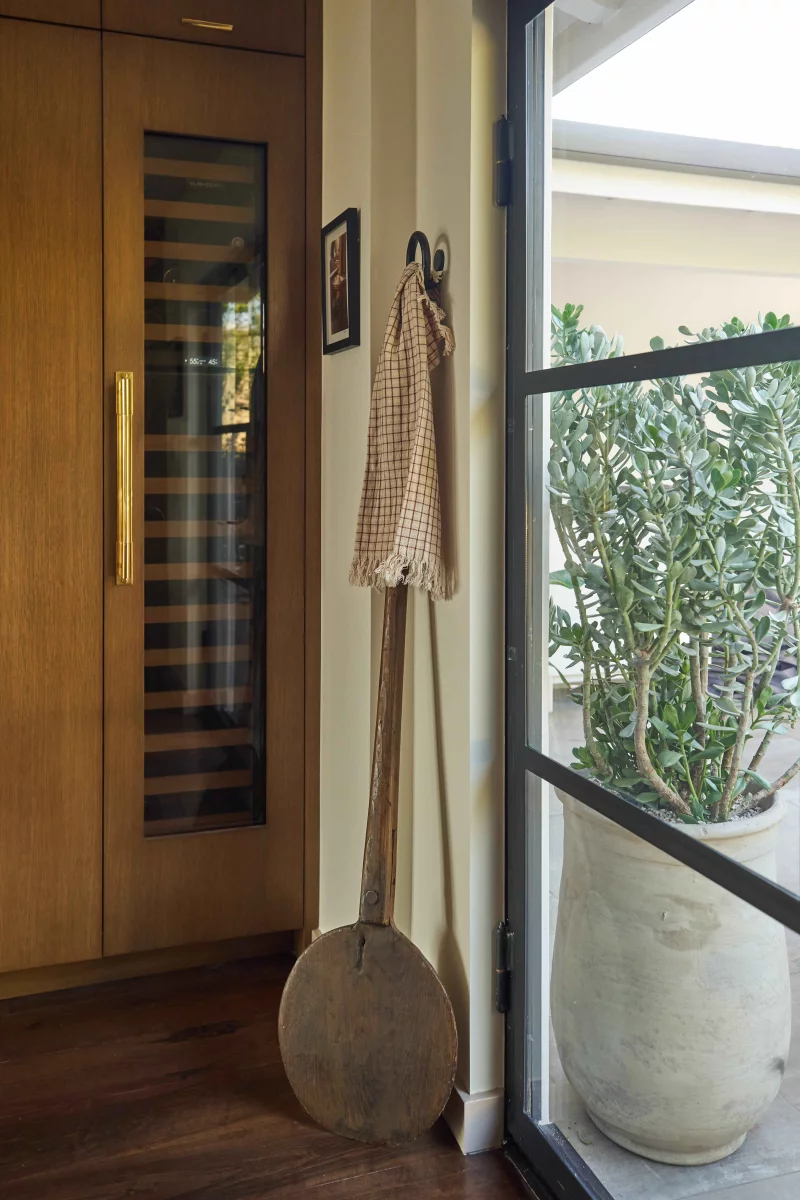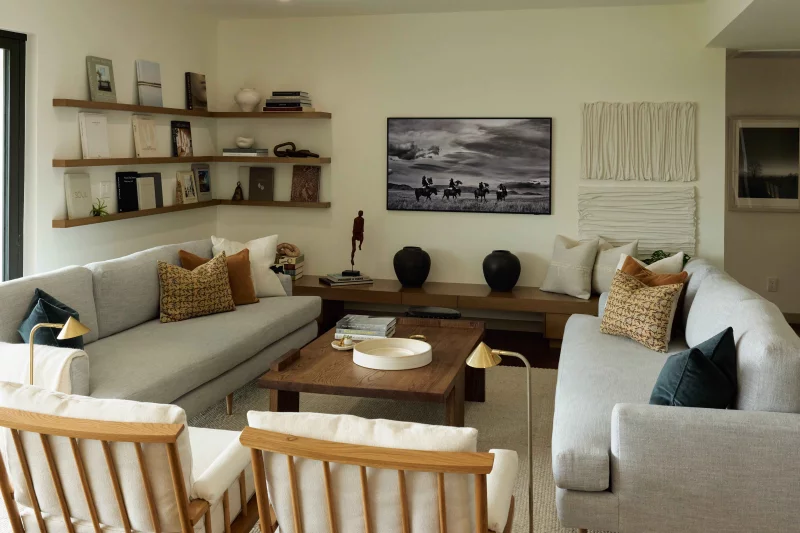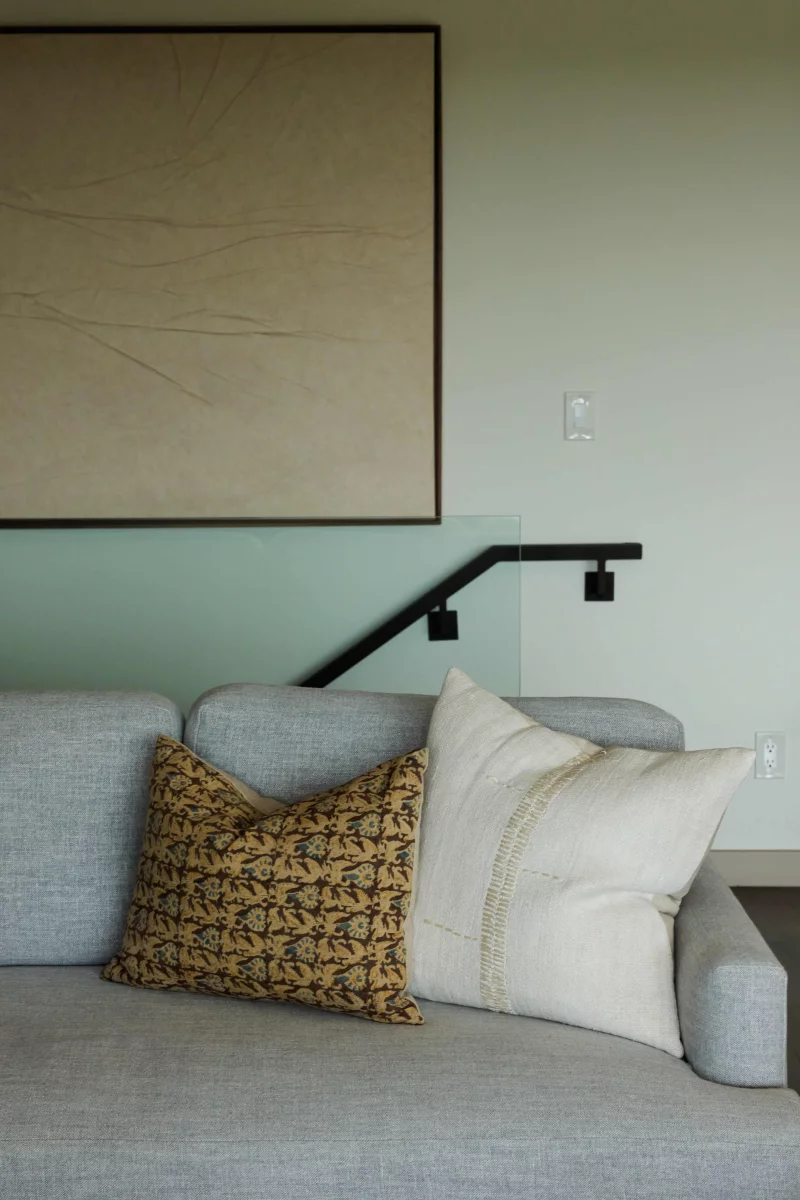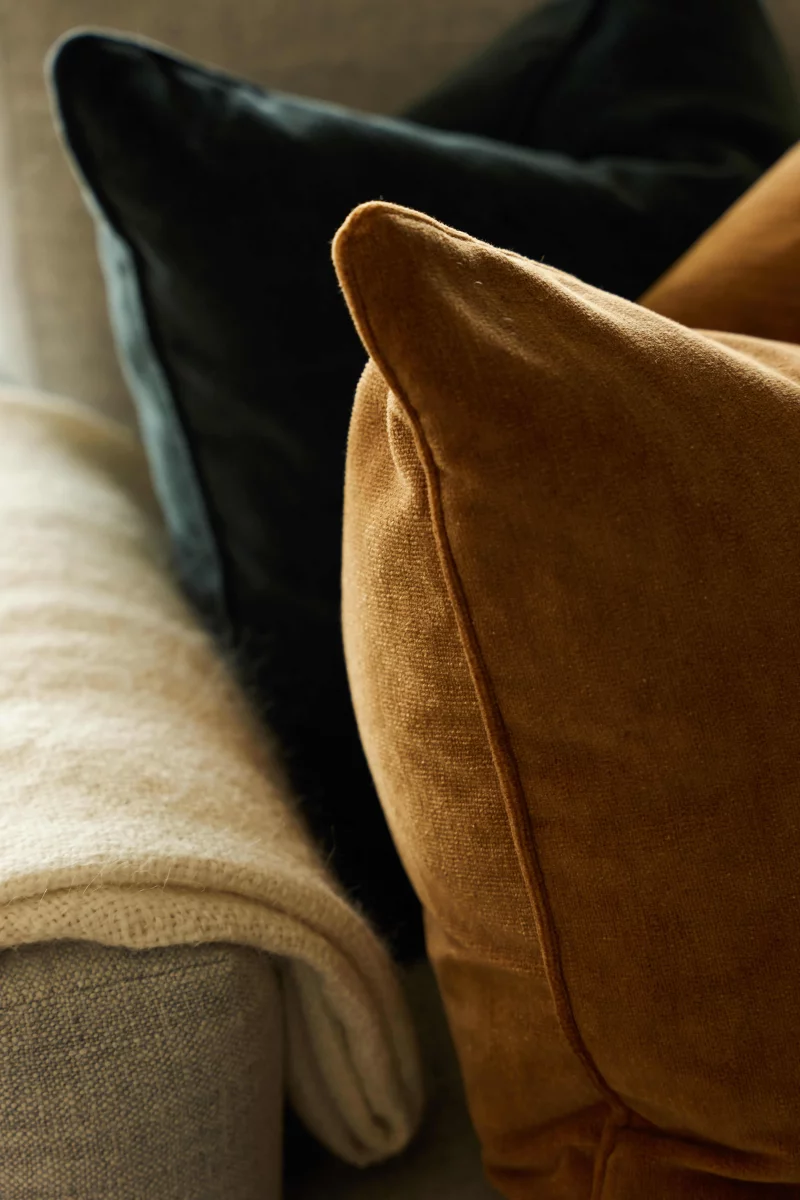 The couple loves to entertain, so we designed a dining table that could comfortably seat twelve.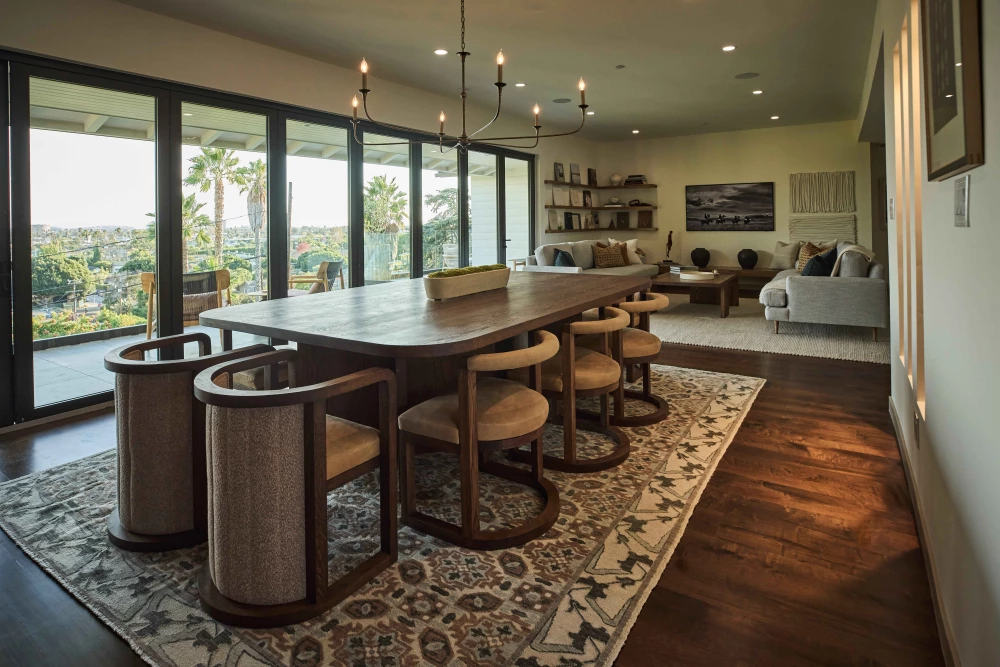 Inspired by Italian antiques, we designed these chairs with soft curves and leather wraps. The end chairs had prominent positions in the room, so we added channeled backs to these pieces and selected an apricot colored boucle to pick up the tones in the room and add another layer of interest.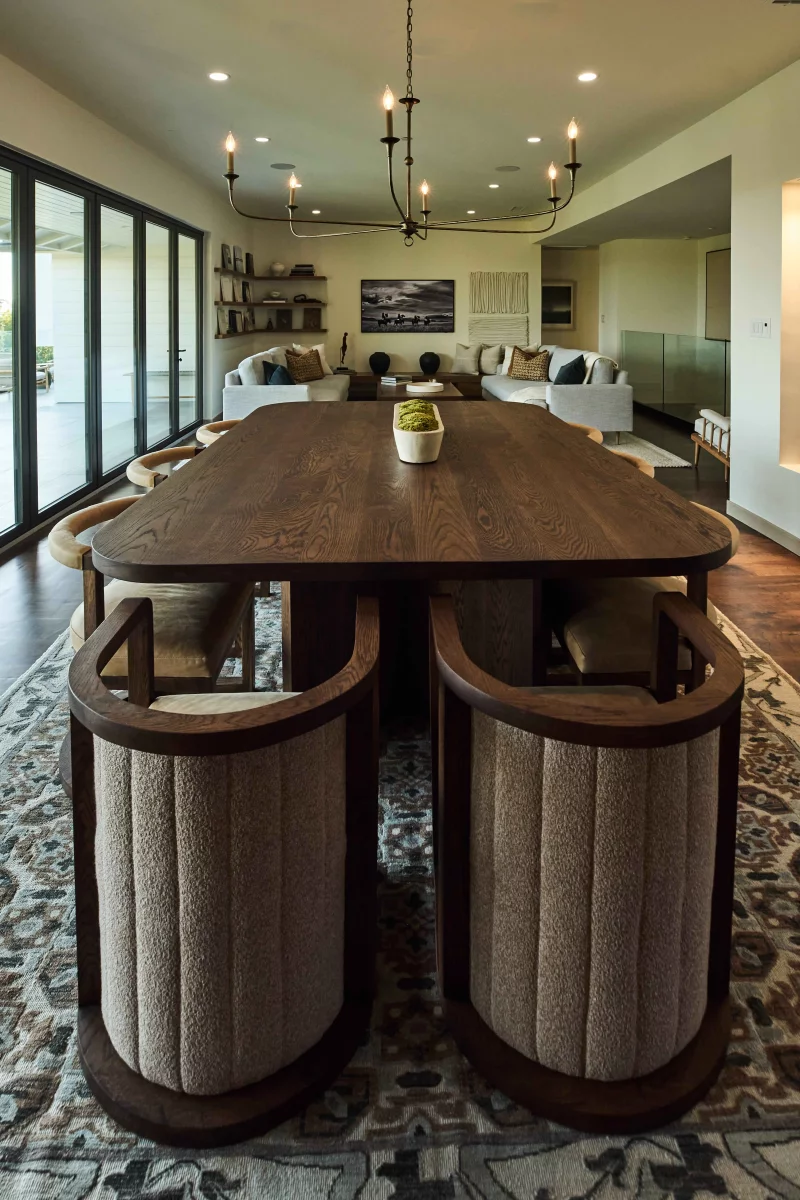 For this project, we were especially conscious about sourcing product from ethically responsible and socially conscious brands. A few rugs were hand-made by women in Afghanistan, others sourced from an Australian rug maker with a B-Corp status. The dining table and chairs were made by local Los Angeles craftsmen, and the art installation above the staircase was commissioned by a local female artist in Southern California. To increase the lifespan of already made pieces, we sprinkled antique furniture, lighting, and decor as jewels around the home.
This couple has Irish roots, so we incorporated nods to the Irish countryside throughout the home's decor. We also built an Irish whiskey bar in the kitchen for the couple to enjoy.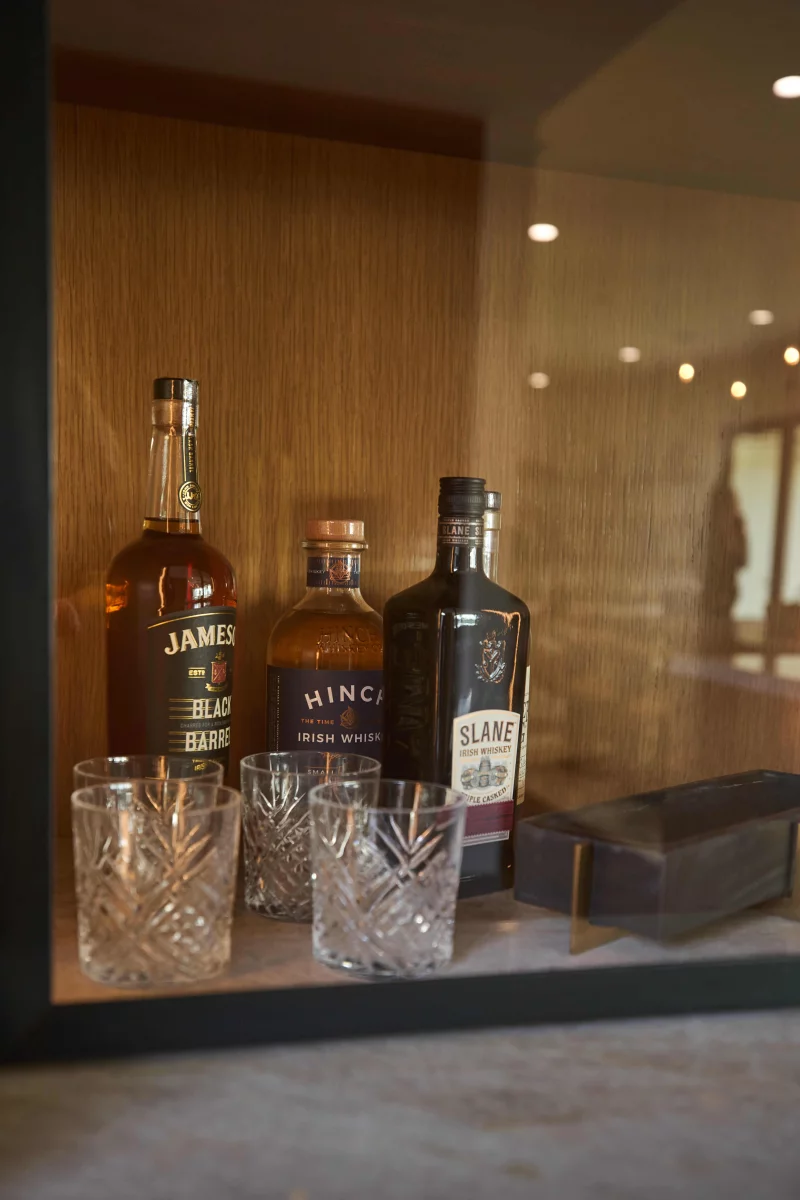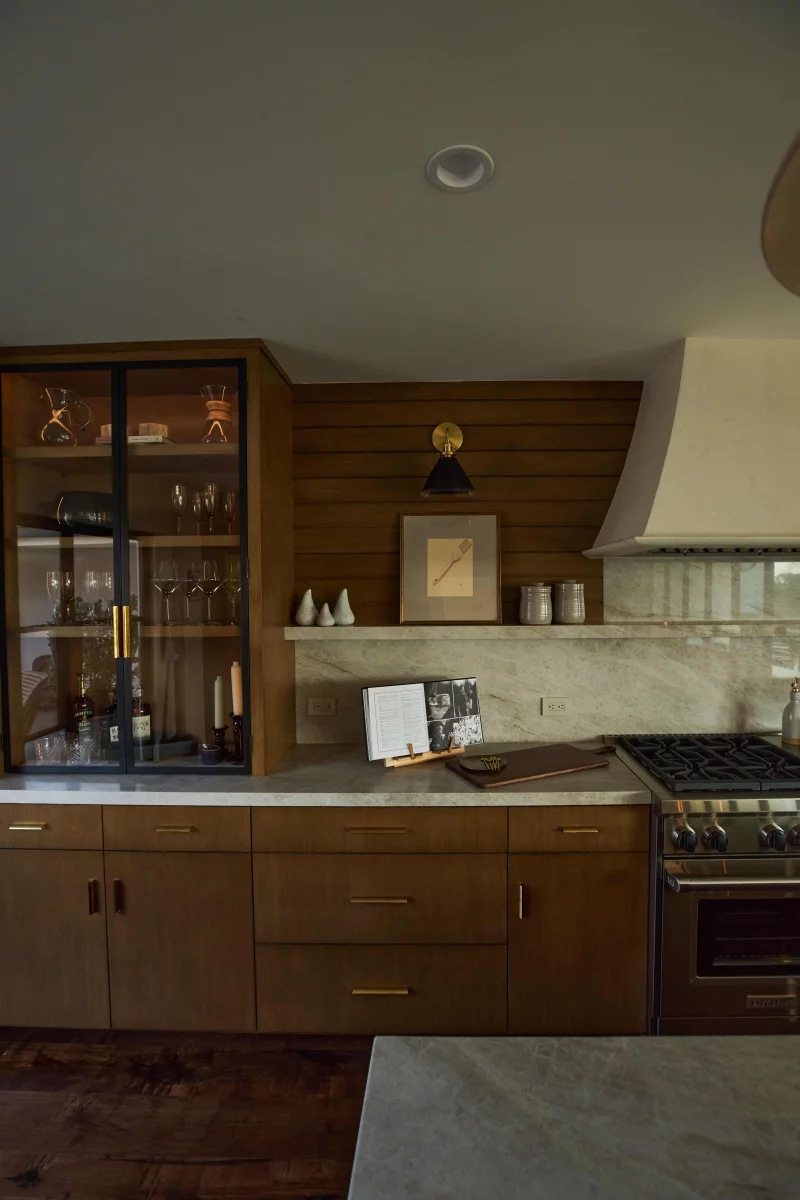 Through dark oaks, black metal accents, antique brass fixtures, clean textured slabs, soft leathers, and a rich color pallet, we created a cozy haven while staying true to a modern LA aesthetic.
Until next time,