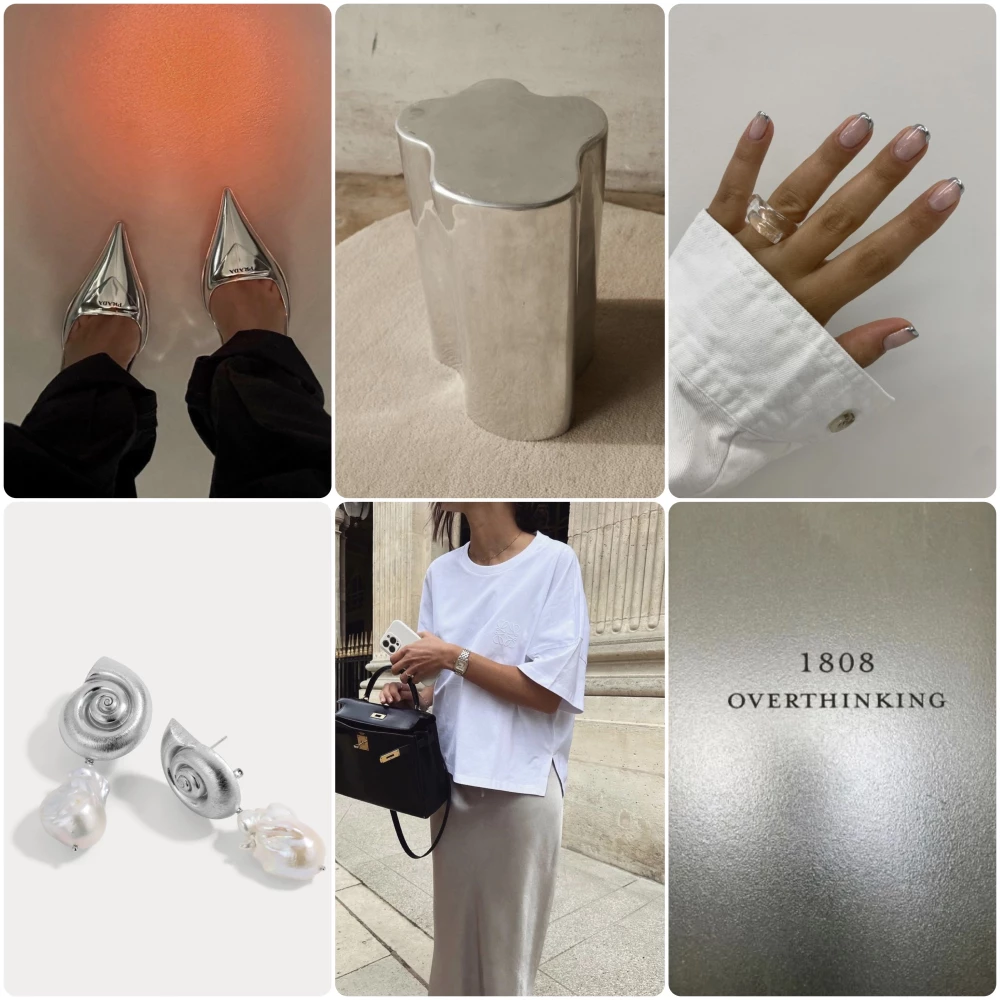 Without a doubt, chrome is having a moment. Chrome nail tips, chrome frames on Cantilever chairs, chrome jewelry, and emerging just this fall, chrome Mary Janes. To top it off, Beyoncé's Renaissance Tour is named "House of Chrome", and if she's asking fans to become shimmering human disco-balls for a night, that's about all we really need to know.
Here's our interpretation of how to incorporate this season's hottest trend into wedding-ware.
This season, accessorize with chrome to edge-up traditional bridal looks.
This chic, modern drop-waste dress pairs perfectly with a Toteme shoe, and an organic shaped stud. The dress is the statement piece and the accessories are the supporting actors.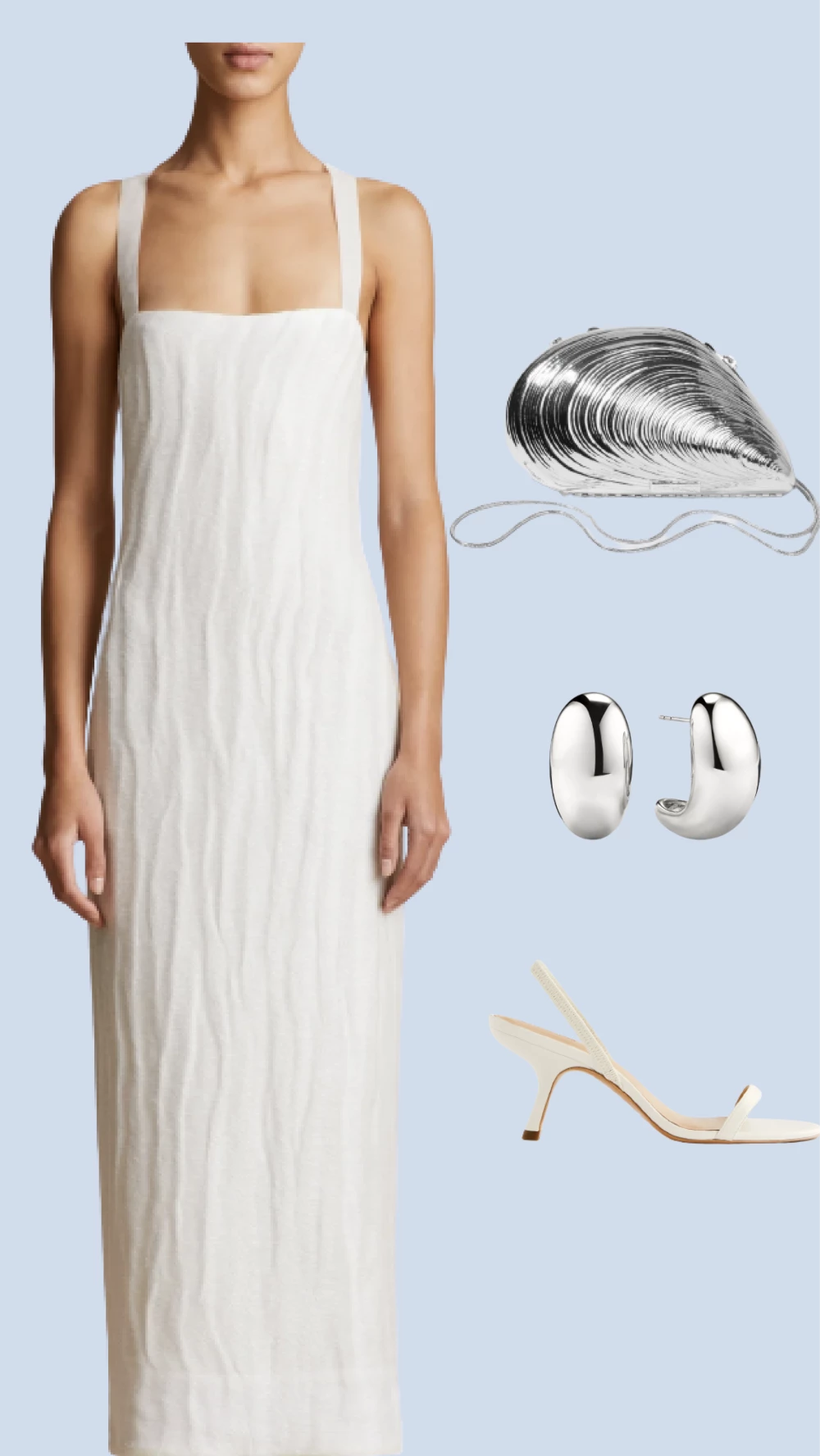 Inspired by a coastal wedding, the texture in this dress reminds us of sand and calls for a shell accessory. This look can play to its environment while remaining classic...or as we like to aim for, "classic with a twist".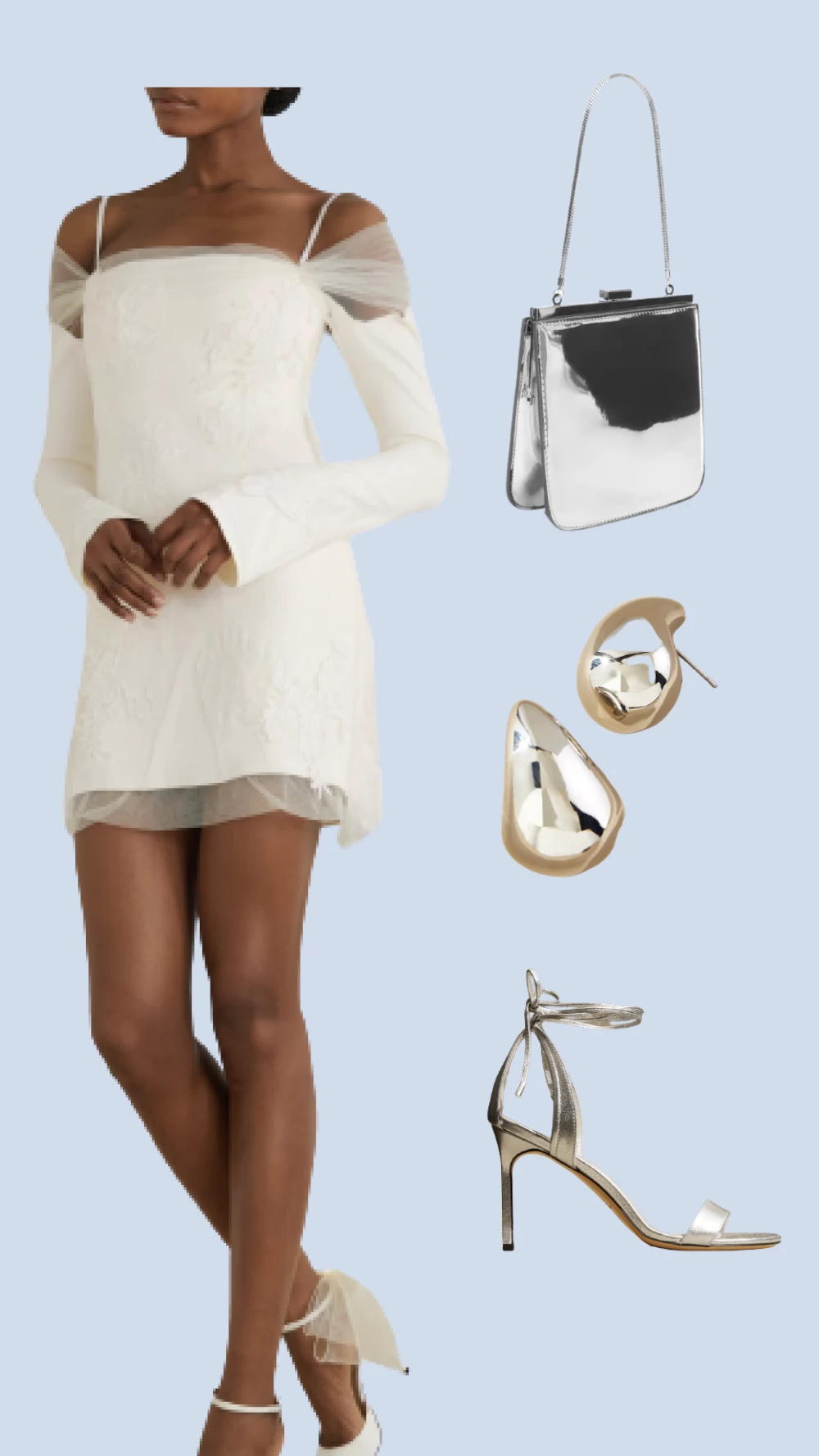 Can't go wrong with this Danielle Frankel number for an after party look. We paired it with a fun shoulder bag and a strappy heel. If Beyonce can perform the Renaissance Tour in a custom Danielle Frankel, we trust her dresses will withhold all After Party shenanigans.
A few more chrome accessorize for good measure...
Whether you're wanting to lean into the trend or purchase a timeless piece, we love that chrome can play to both sides.
Until next time,