We recently traveled to Wildflower farms, a new Auberge Resort in Hudson Valley, NY, to experience its beauty and hospitality firsthand.
We're massive fans of Auberge Resorts, especially for their event venues. They do an amazing job at connecting properties to their respective environments. They bring in locally sourced interior designers, textiles, art, furniture, and dining experiences, giving their spaces a grounded, homey, elevated feel...which is our favorite kind of hotel. The kind that, upon entering, allows you to release where you've been, accept where you are, and completely immerse yourself into the new experience.
Just a two hour drive from NYC, Wildflower Farms is an exquisite natural escape from the city. TLDR: Wildflower Farms is Lynden Lane approved for a rarified yet understated outdoor, organic wedding.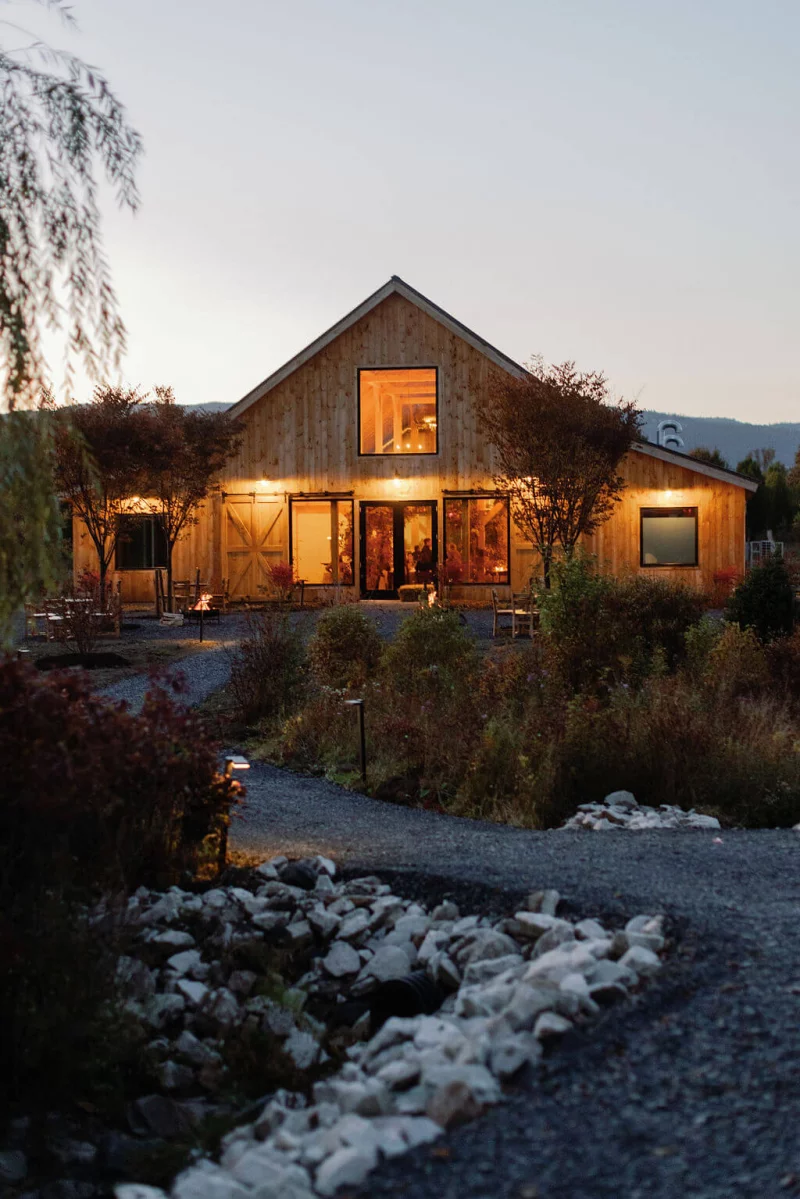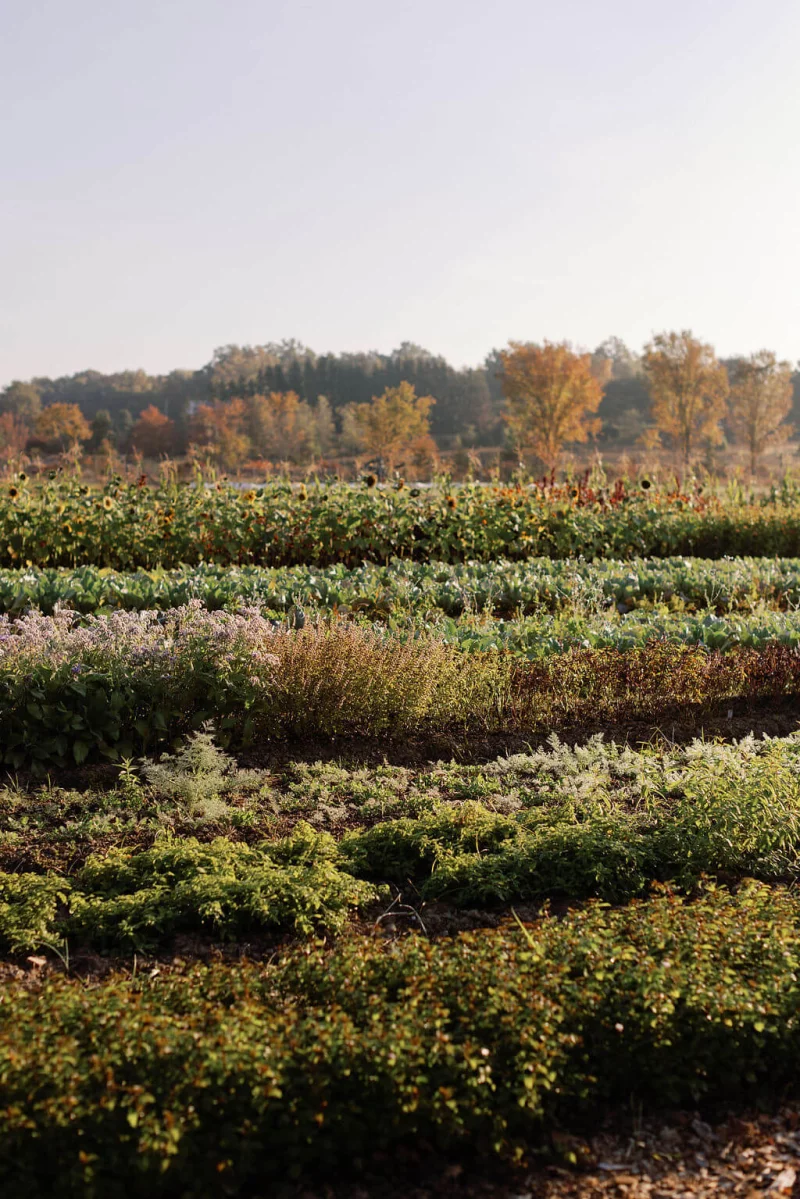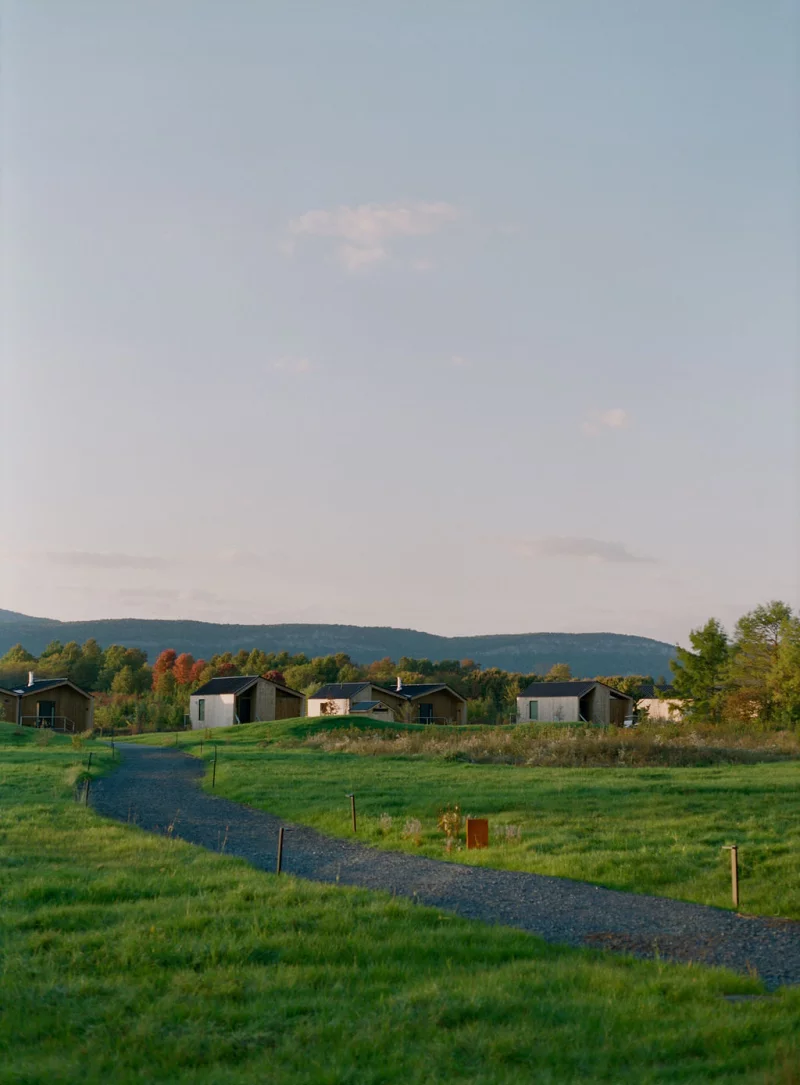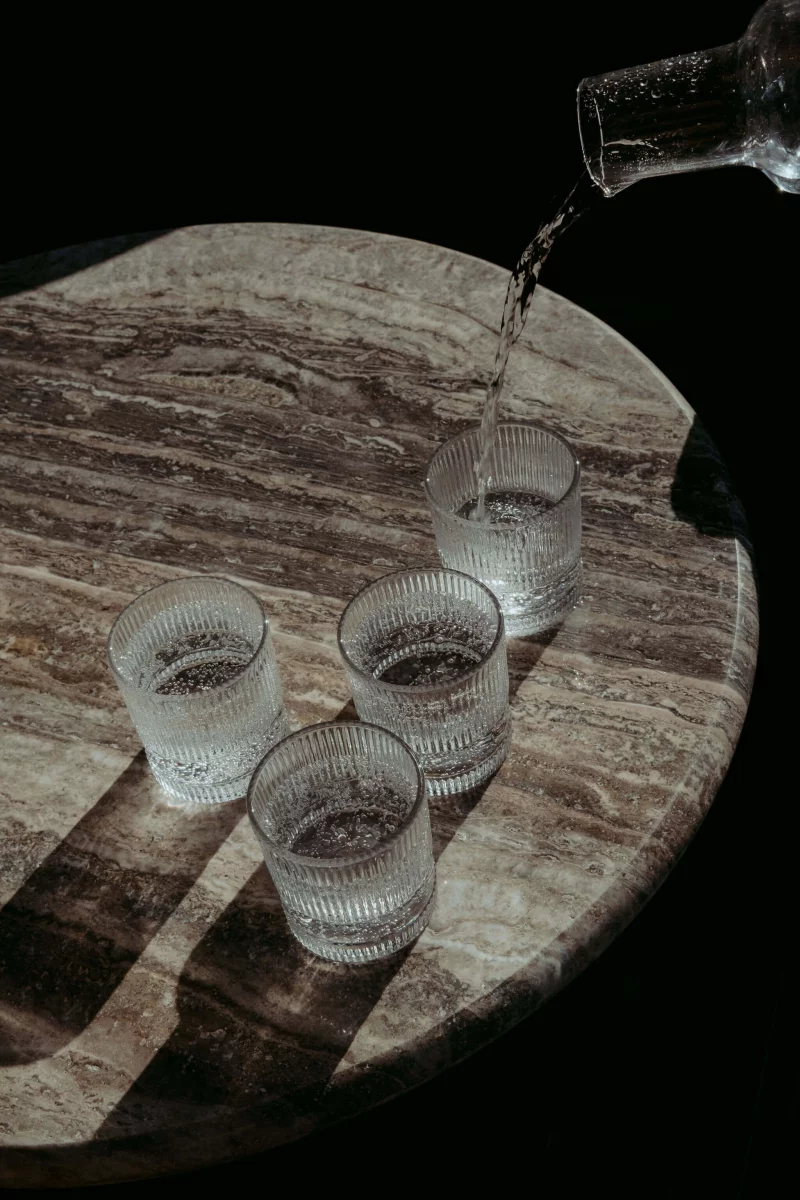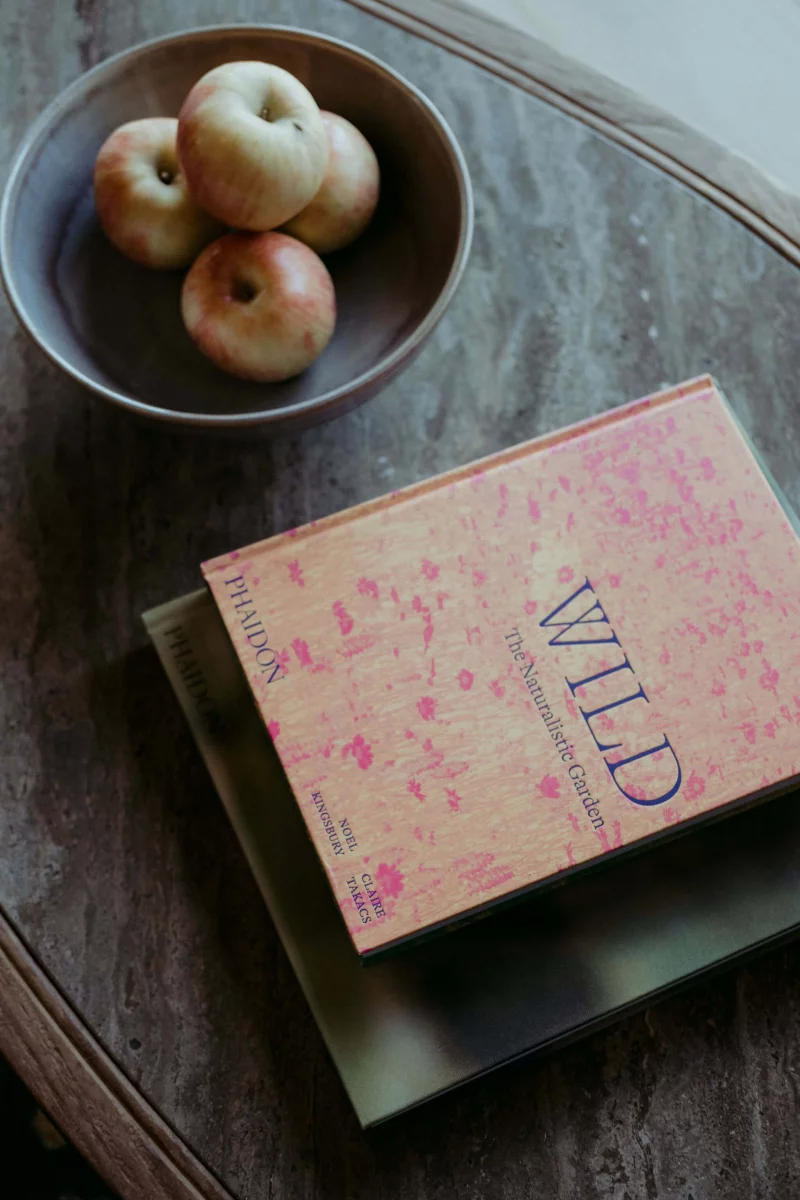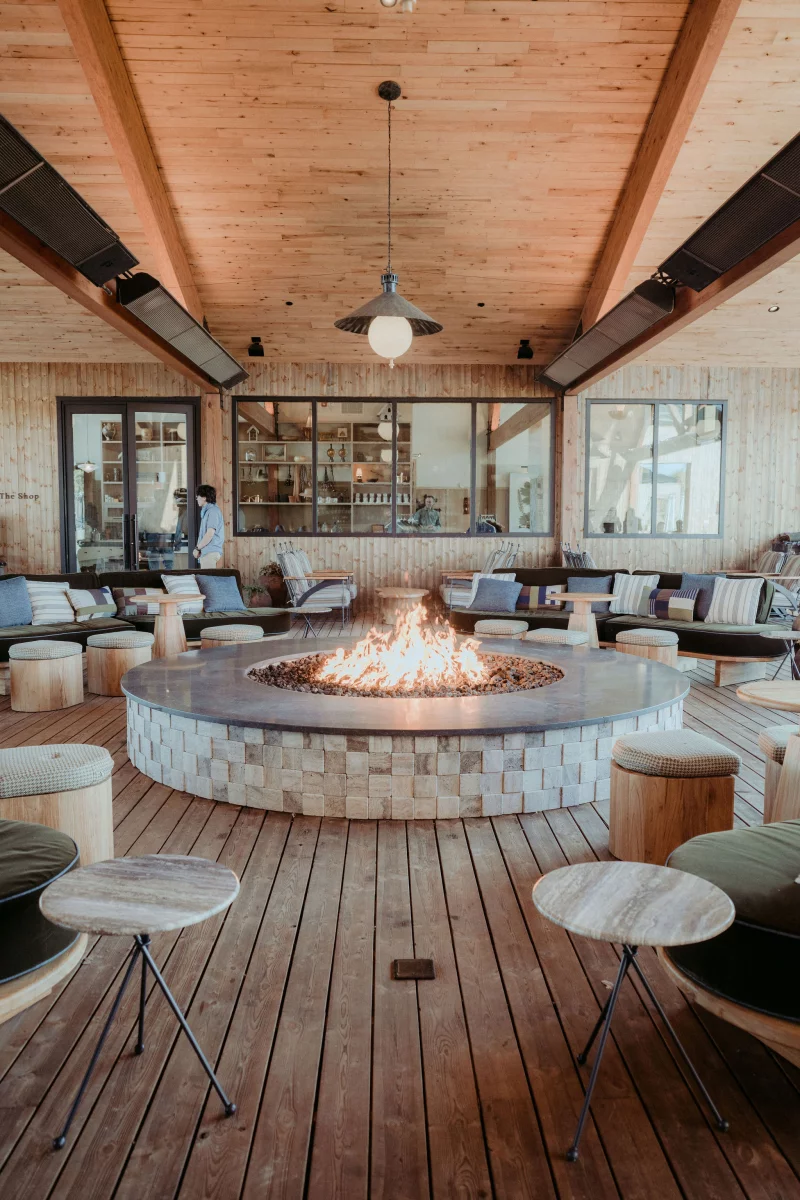 How does it feel to enter the property?
Like many of the Auberge properties, you're greeted at Wildflower Farms with a ritual. Here, it's a hand washing in a beautiful basin with herbal soaps from Hudson Valley. From the moment we arrived, the property felt like a big exhale. The hand washing ritual signified a fresh start as we entered the property. No matter where we came from, we were here now.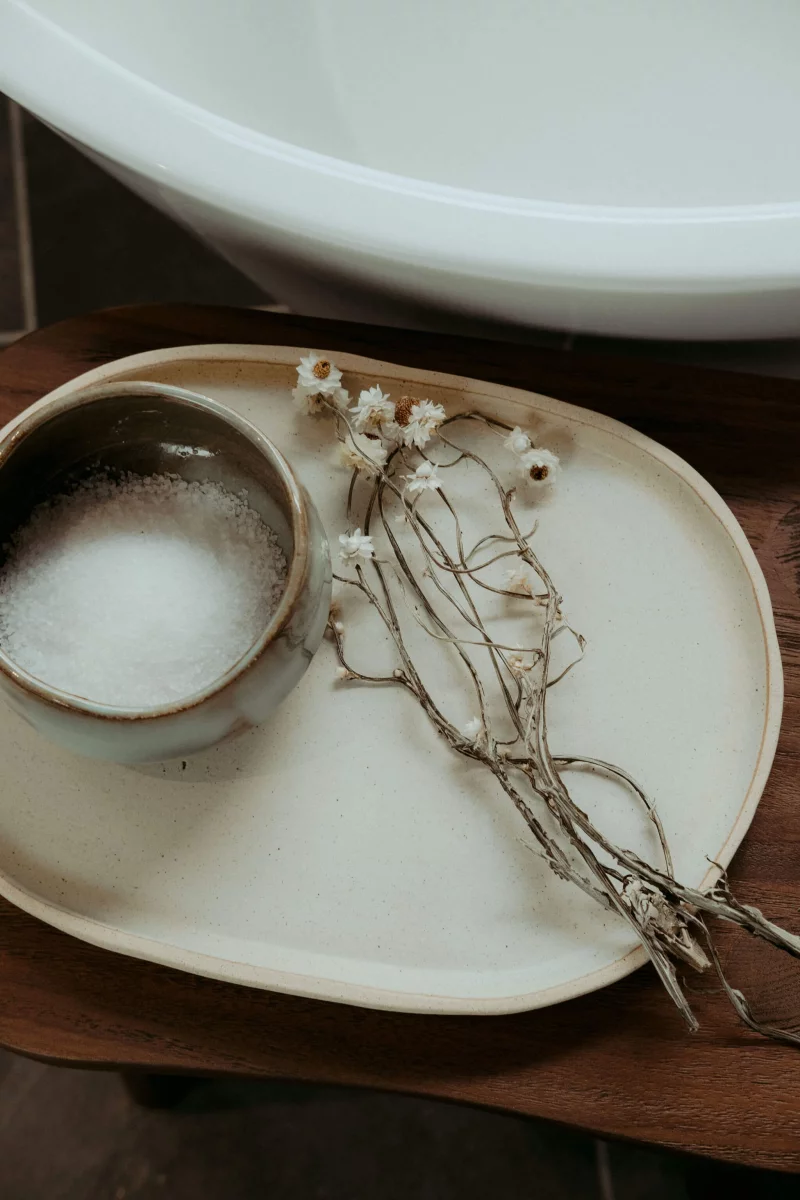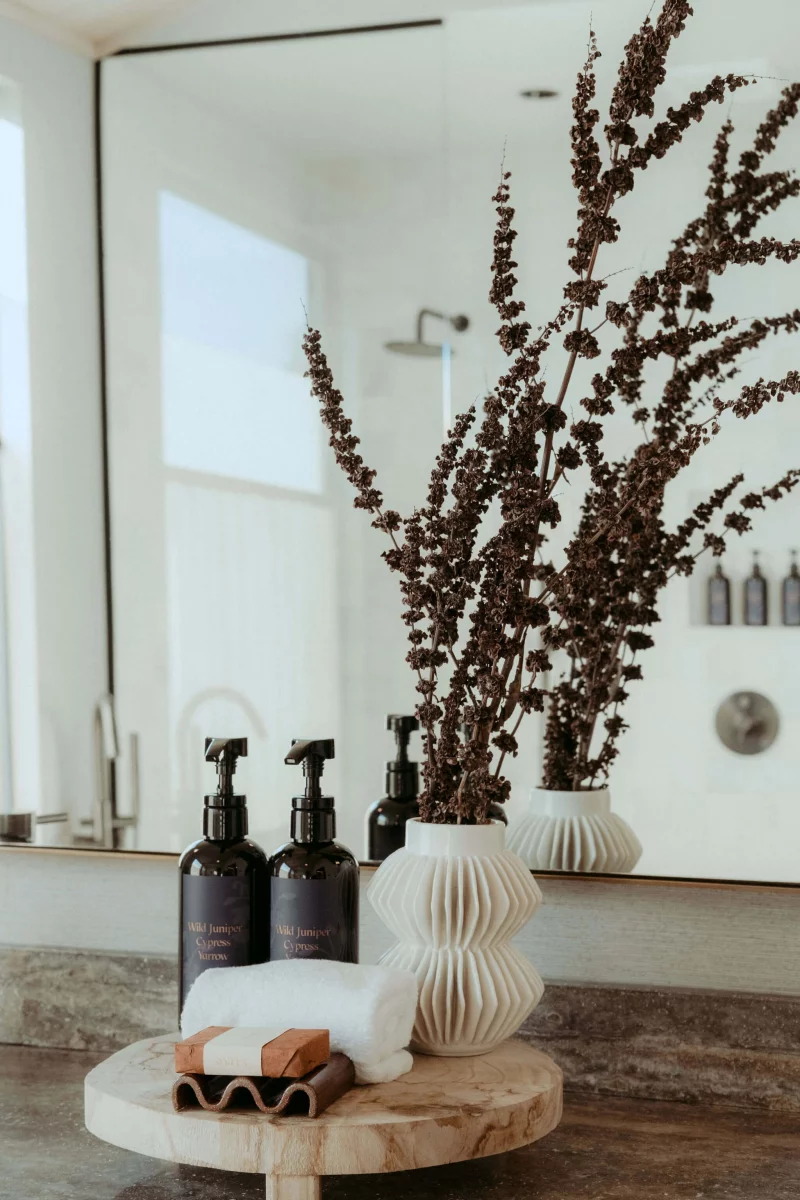 Are there airports nearby? What's traveling like if you're not coming from NYC?
The property is about a 90 minute drive from JFK. It's not a hop, skip, and a jump, but it's very doable. You can feel the city dissipating as you drive through the country lanes and pass rural, neighborhood antique stores. If it wasn't 11pm as we were driving through Hudson Valley, we would have stopped and gotten lost on these streets. We will absolutely be planning another trip to experience the valley. It's a gem.
What are the accommodations like on the property? How would you describe the cabin-like structures?
The rooms are designed in a folk-antique style. Pitched roofs, rich color tones, giant quilts, free standing fireplaces, and big deck looking out to a wildflower meadow. The rooms are spacious, beautiful, and incredibly comfortable.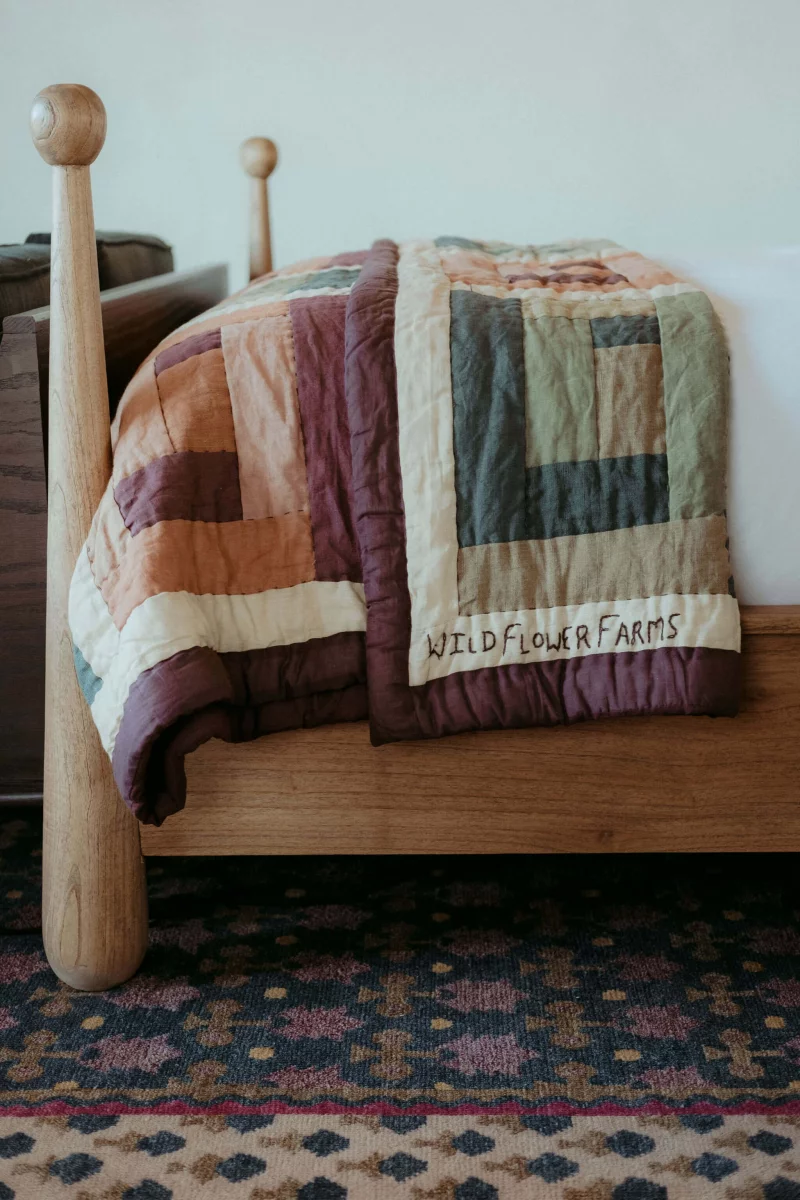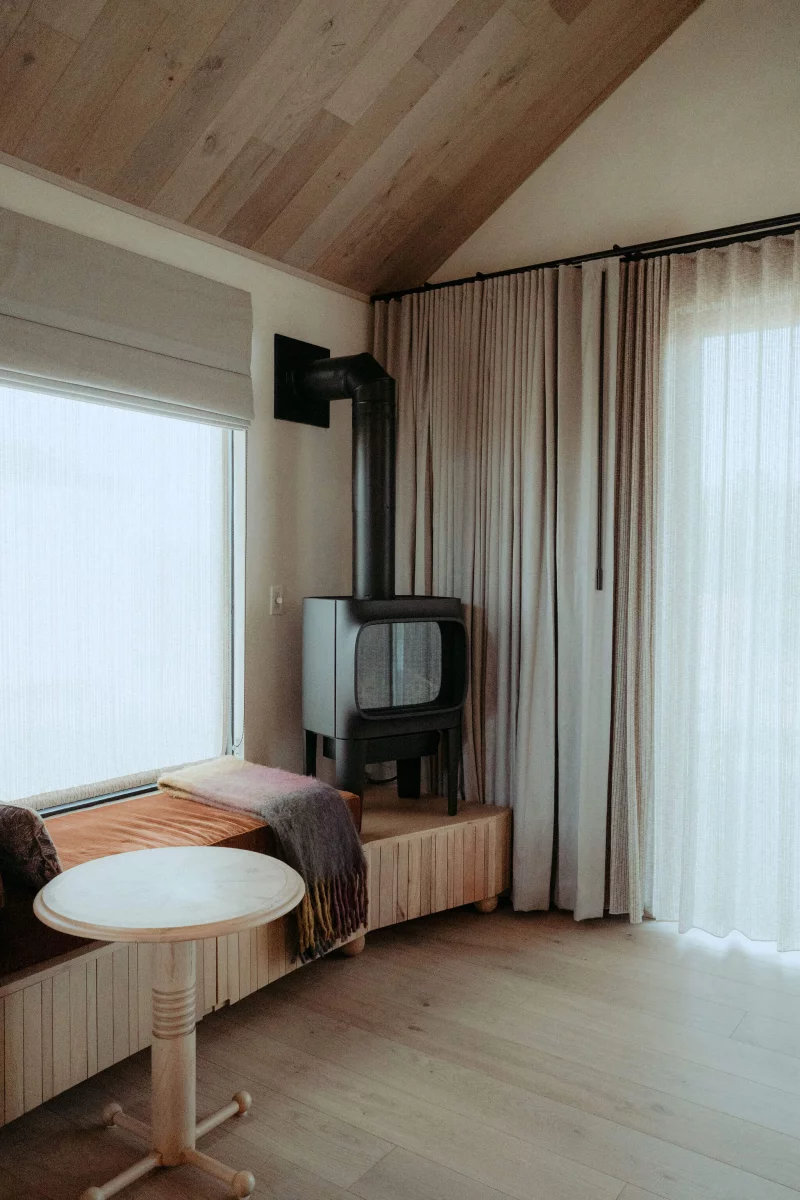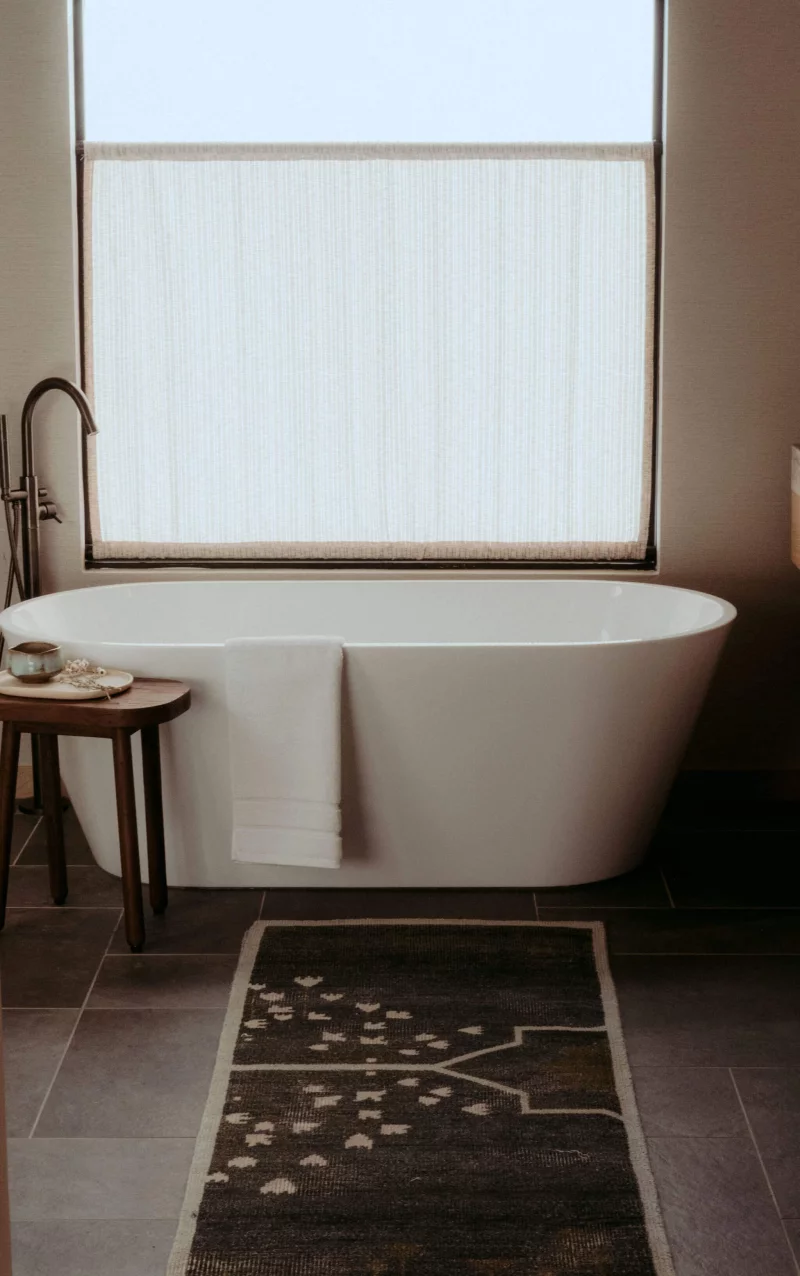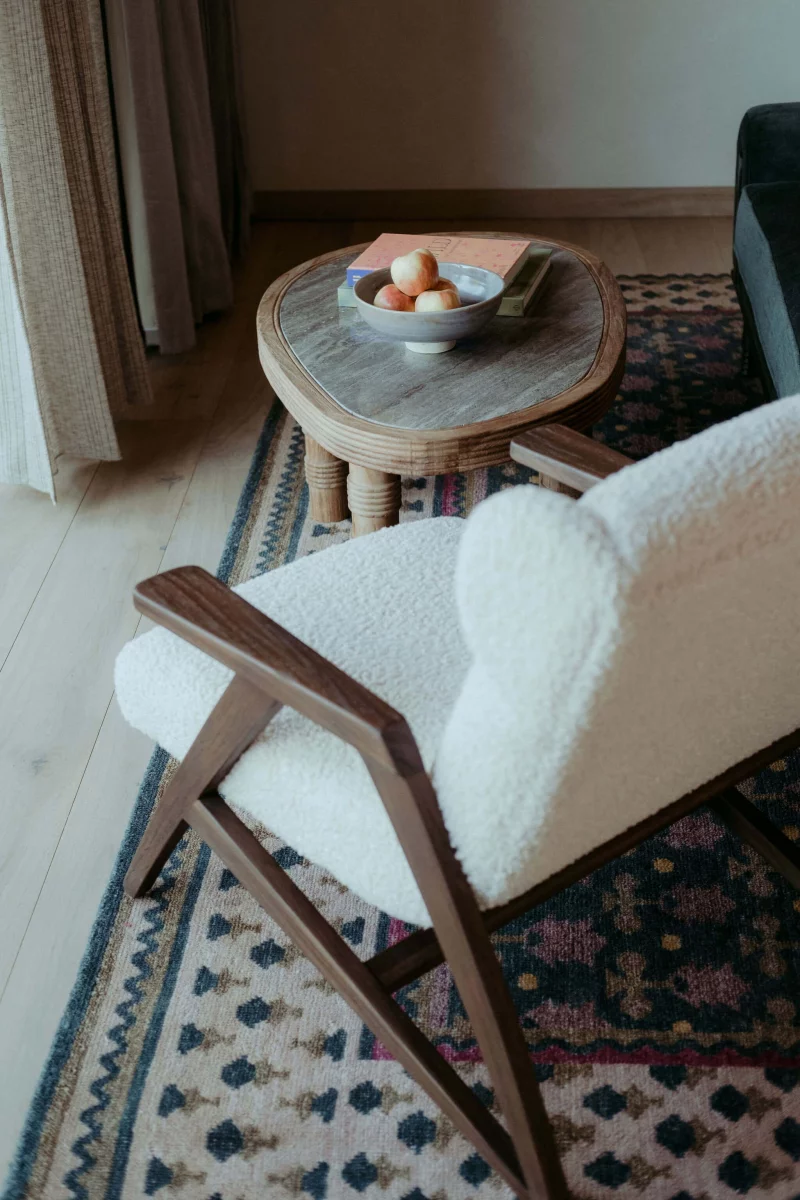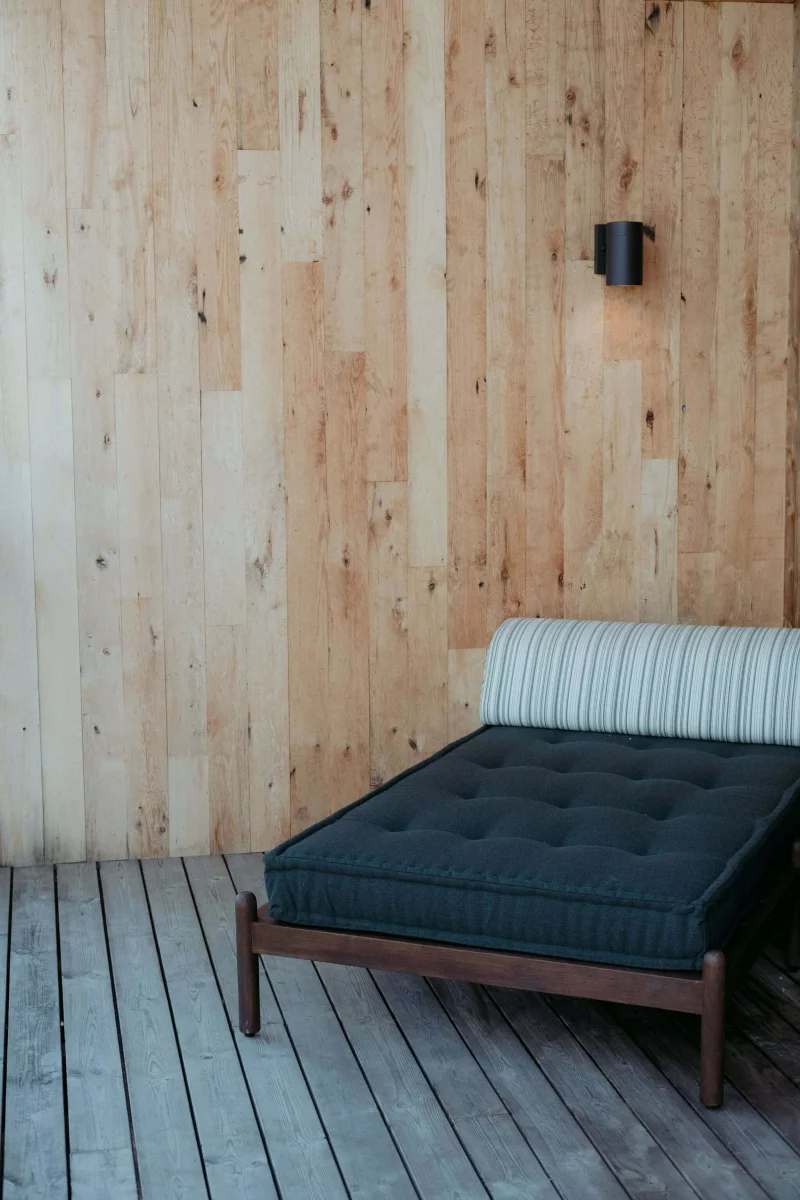 Where would you recommend hosting each event during a wedding weekend? Everything from the welcome party, to rehearsal dinner, a ceremony, reception, and even a brunch...
Starting with Marigold, this is the largest space on the property, accommodating up to 120 people. It has floor to ceiling windows with views that overlook the property. Its connecting porch is covered year-round and has heaters built in. This would be the spot for a large reception.
Then there's the Maplehouse. It's a two-story barn with dueling kitchens, seating on the ground floor, and an expansive loft overseeing the space. It's another large space on the property (80-100 guests) and we can envision a rad reception here.
Just behind the Maplehouse building is "Maple Lane", 2 rows of maple trees that create an intimate, arched back drop for a ceremony. We would also use this outdoor space for a rehearsal dinner, brunch, or welcome event. Think strung lights & dim candles...
The on-site restaurant, Clay, and its connecting Great Porch, a big open-air atrium with a fire pit, are also amazing spots. Together, these spaces could host a really fun, lively welcome party with food stations and a bar.
Below the restaurant is a subterranean lounge space called the Green Room. We'd turn this into a lounge for any lingering nights. The space already has a personality of its own with low, textured furniture, dim light, natural woods, and organic shapes. We'd lean into the funk in this space.
Is the property available for a buyout?
Yes, and actually, most Auberge Resorts are really well suited for buyouts. Wildflower Farms has a lot of community spaces, helping the property feel like a home, so it's a perfect place to fill with all of your friends and family. For any events over 80 guests, Wildflower Farms requires a buyout. Depending on the season, they have a 2 or 3 night minimum with 65 individual dwellings.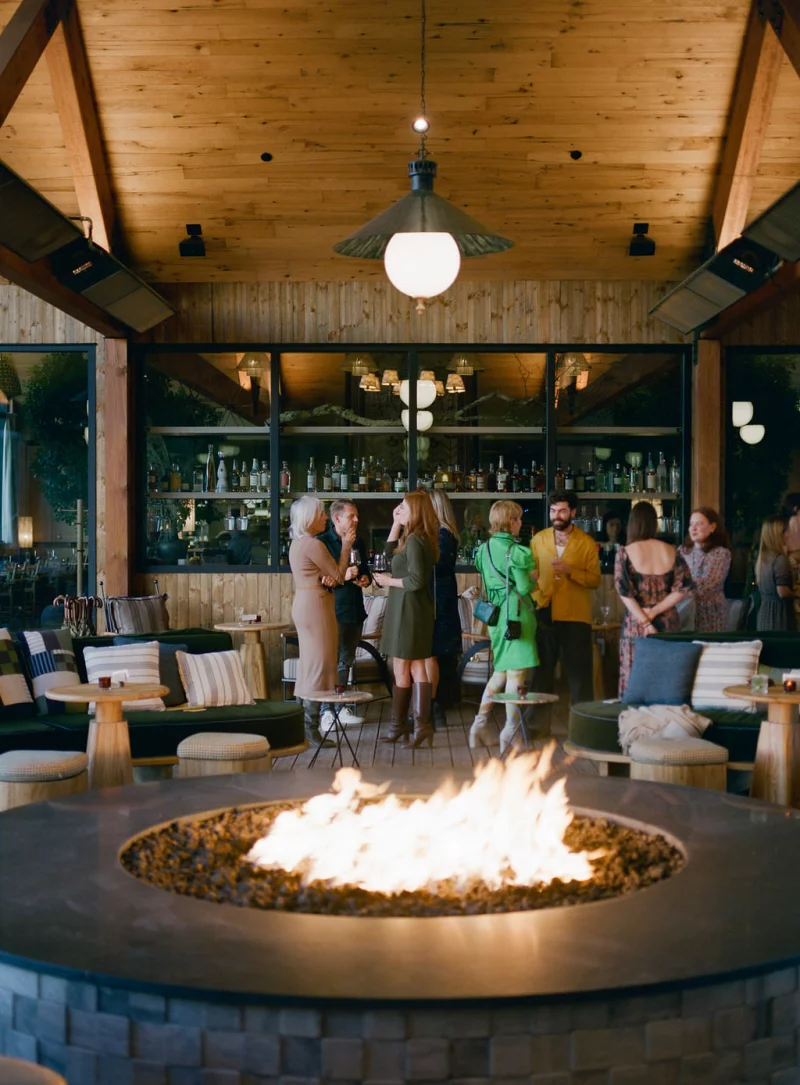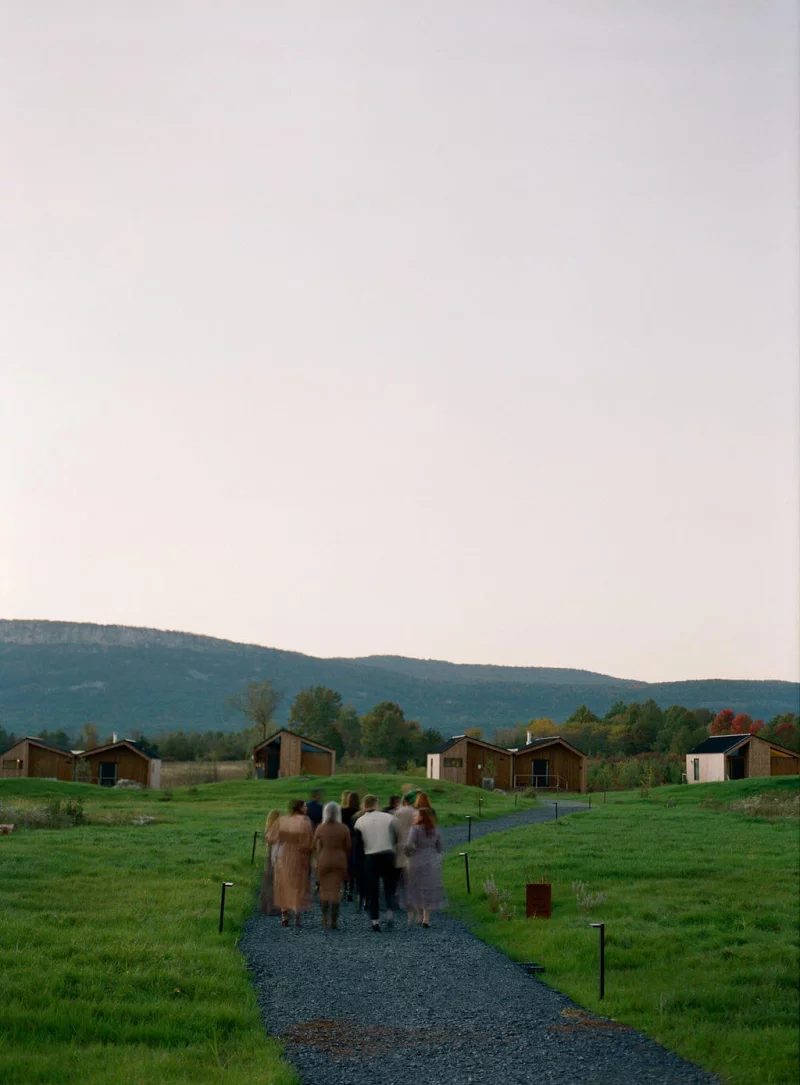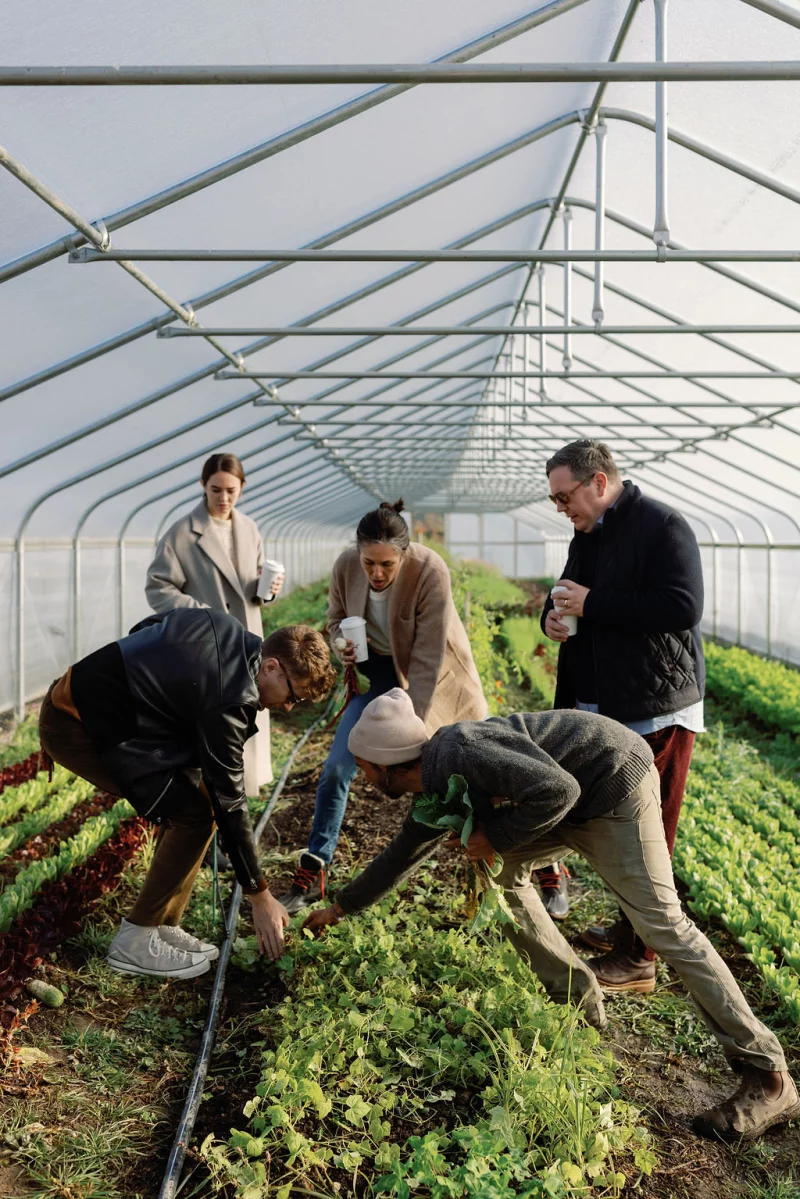 How was the dining experience at Clay?
Delicious. Varietals of herbs and produce sourced from the working farm on the property enhance the flavor profile of the farm-to-table plates. Speaking of the working farm, the farm tour experience is absolutely worth it.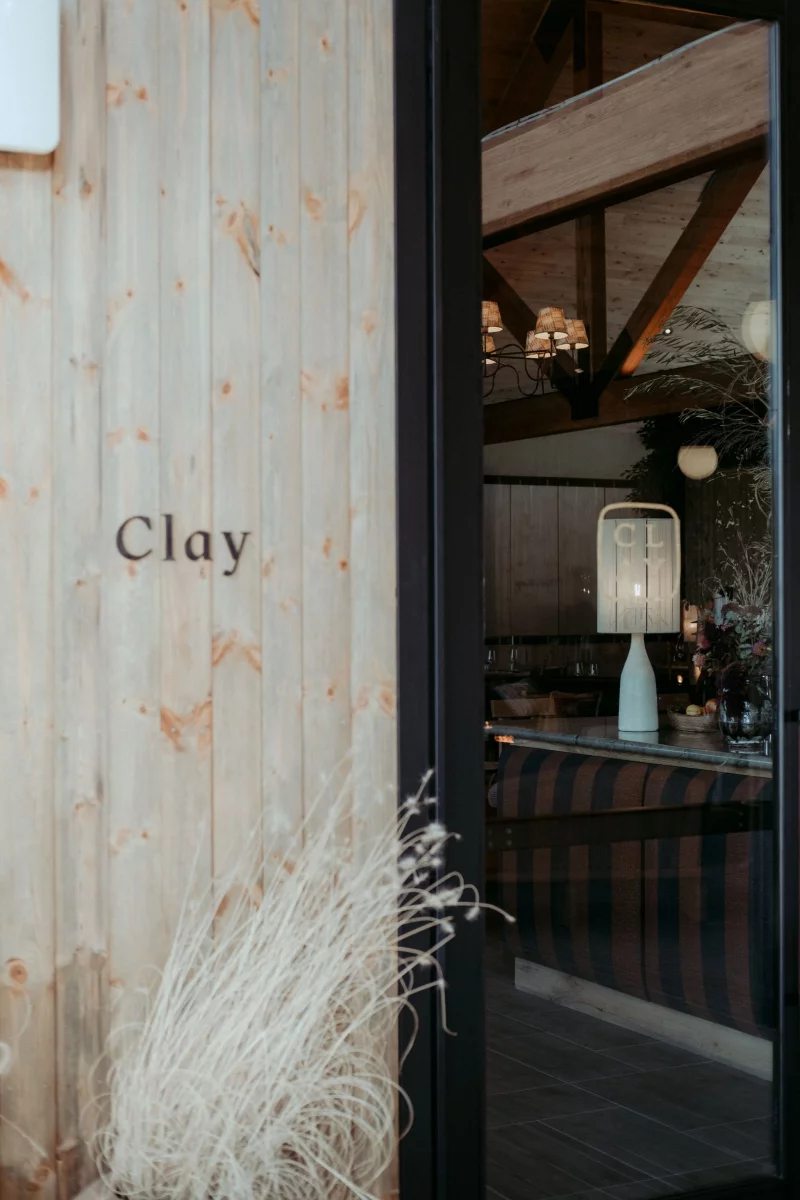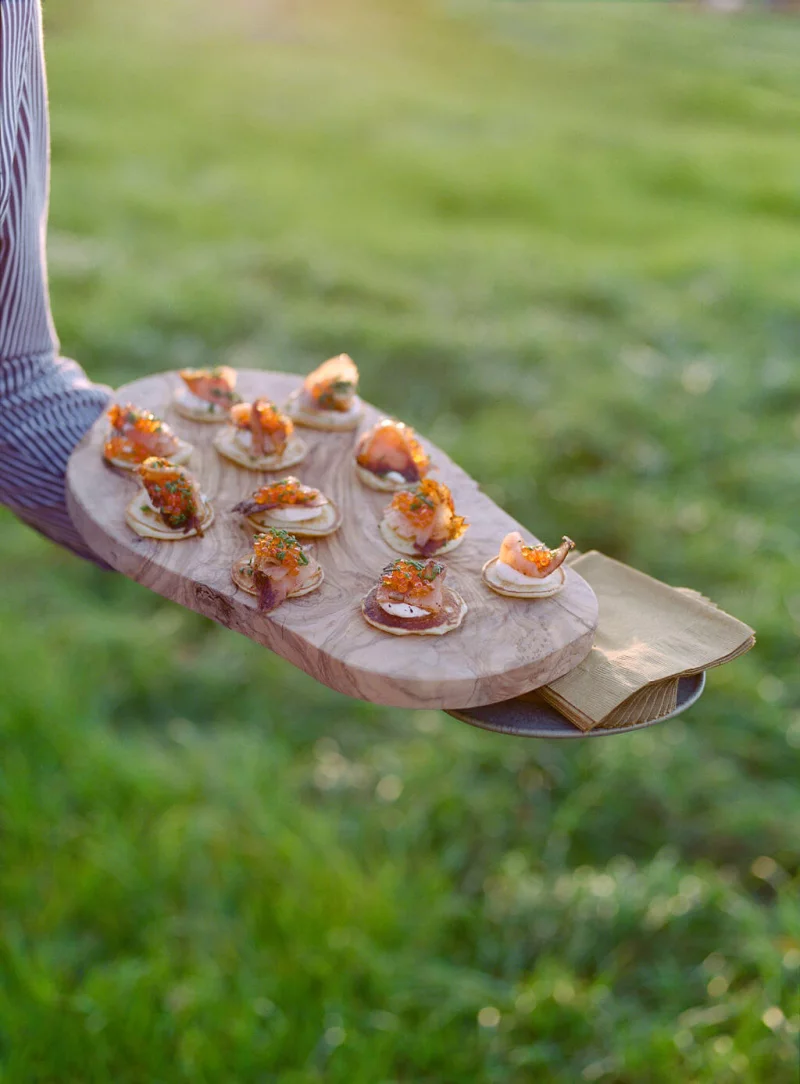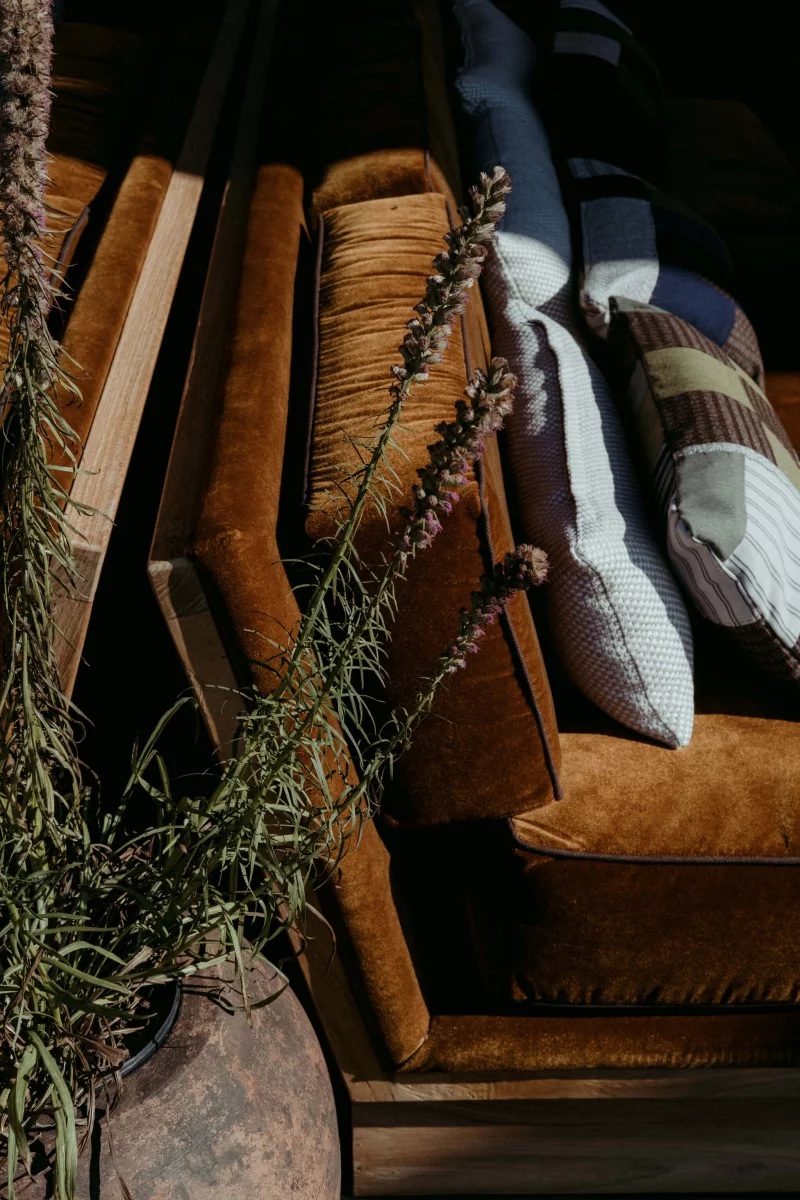 This place screams fall. How do you think the property adapts to different seasons?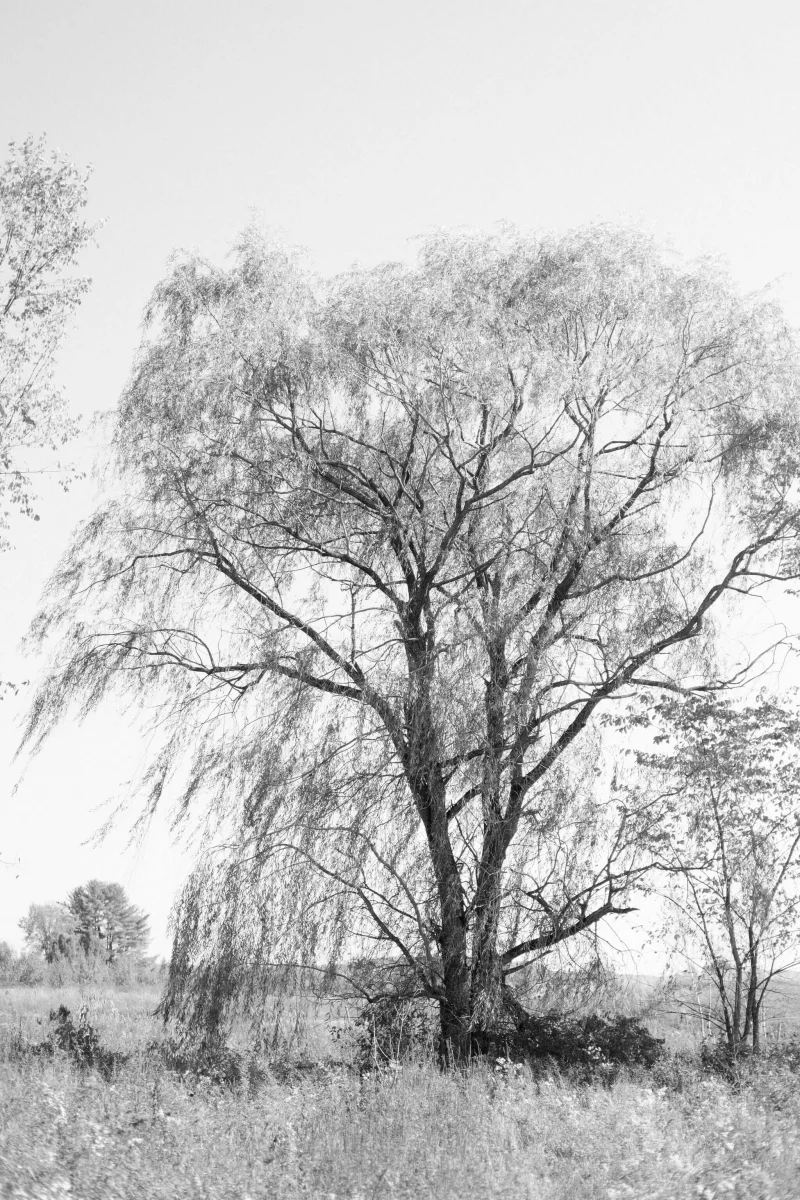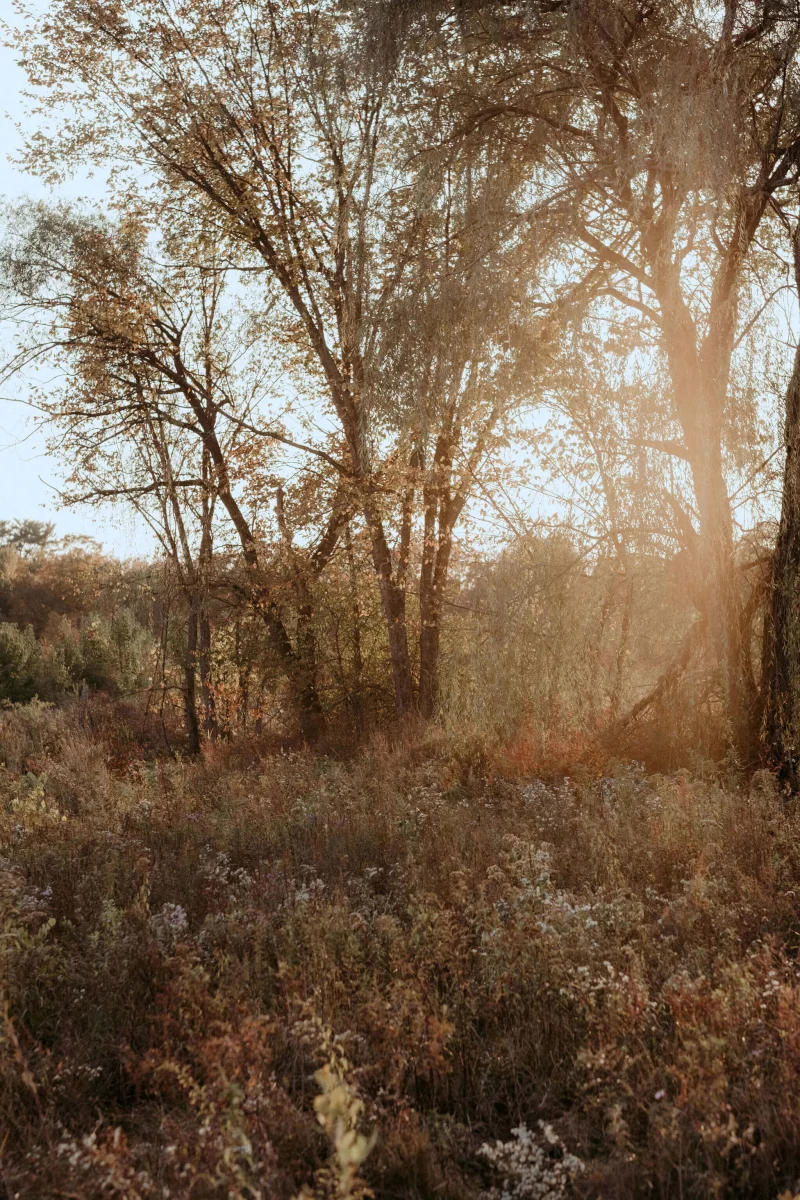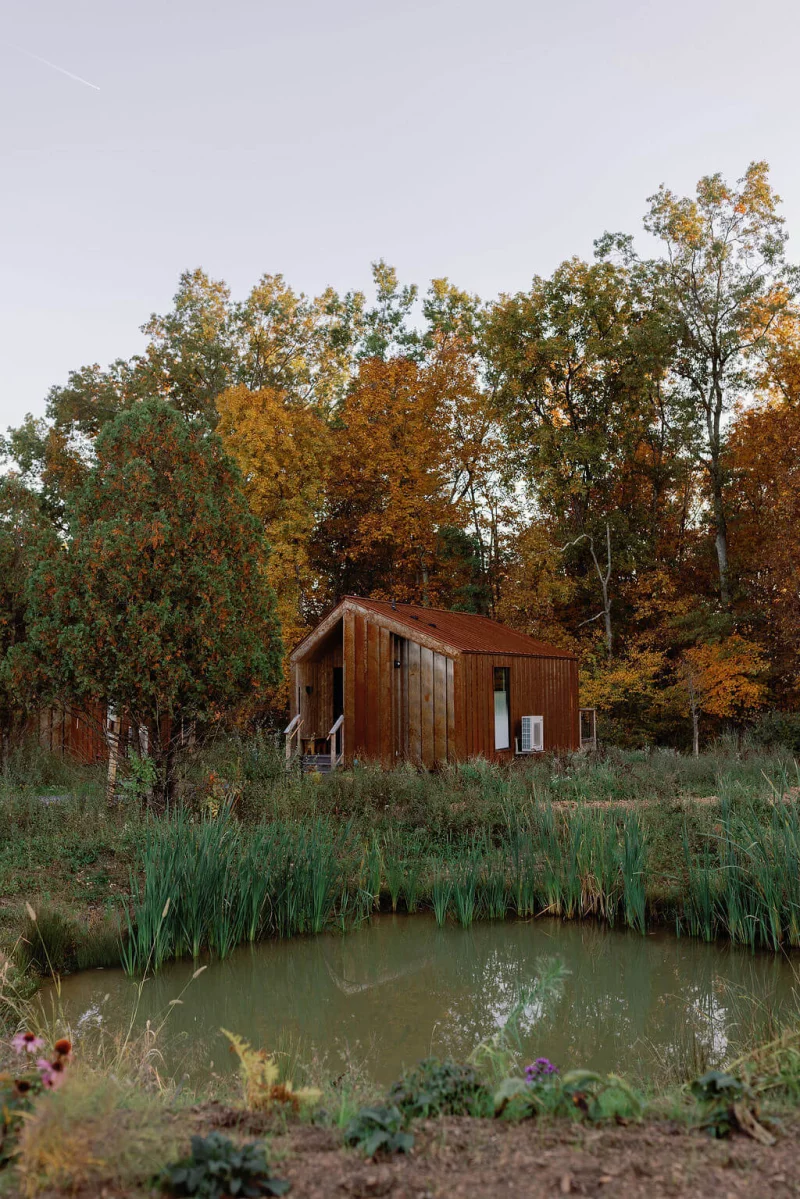 We imagine it would be breathtaking in the Spring when the wildflowers bloom as there are views of vast wildflower meadows out of almost every window on the property. The summer would also be fun. Of course humid, but we love an east coast summer. The winter would be a little trickier for a large-scale event, but the farm's beauty would still shine with a fresh coat of snow.
What do you do all day at Wildflower Farms? Will I need to book activities off-site?
This property really invites you to curl up, read a book, and unplug. It's quiet, peaceful, and grounding. It's a great place for long walks and hikes with 3 miles of hiking trails on the property and a river that flows through. The spa and pool are beautiful and they offer wellness classes as well. We could spend a whole day in the gift shop perusing ceramics and linens. And we wouldn't miss the botanical cocktail classes.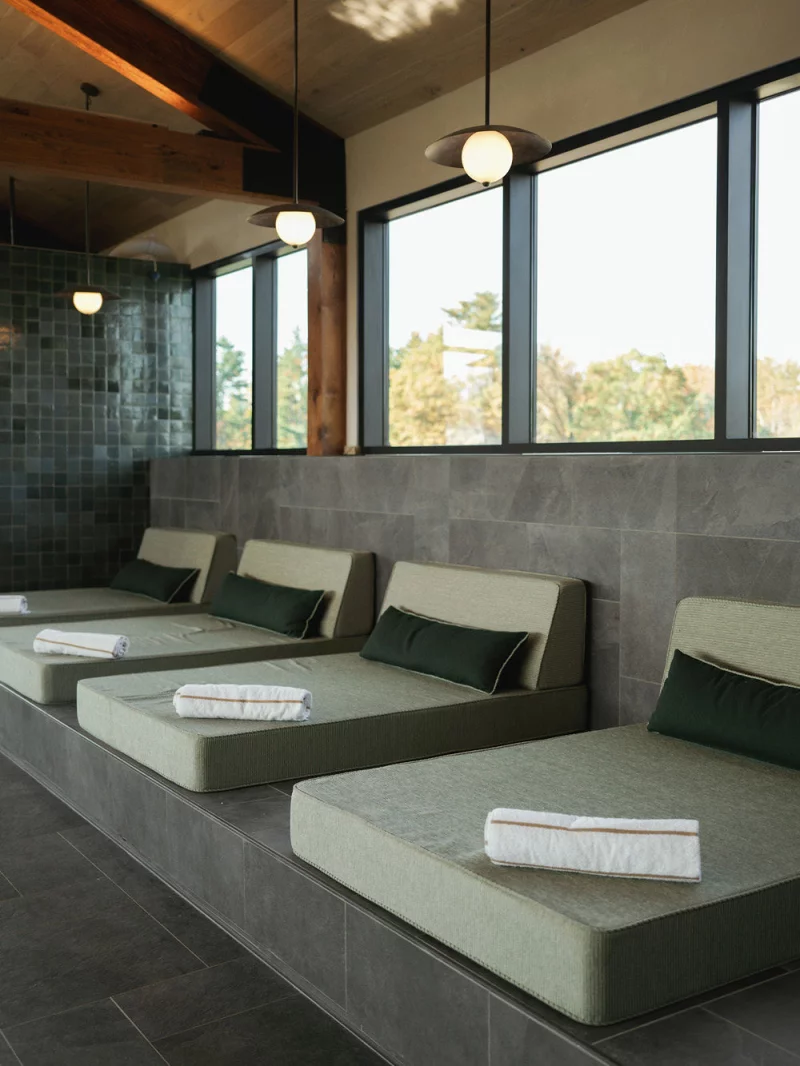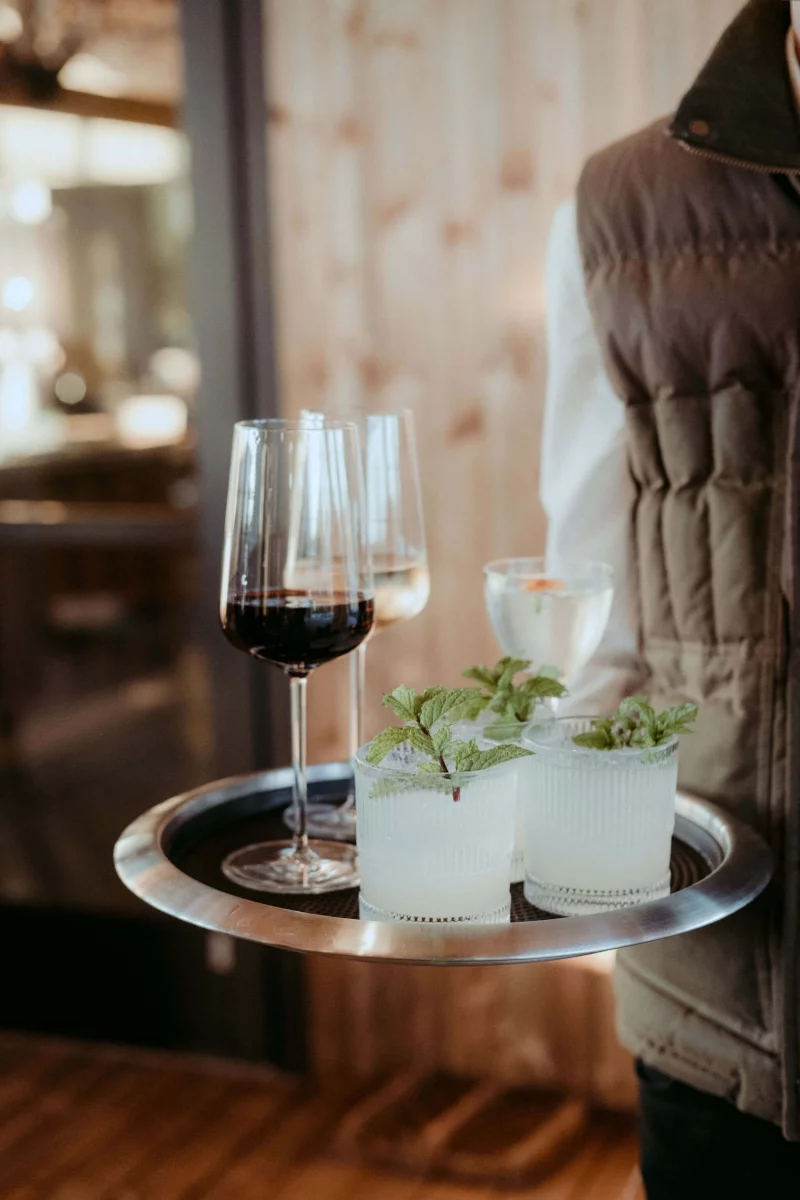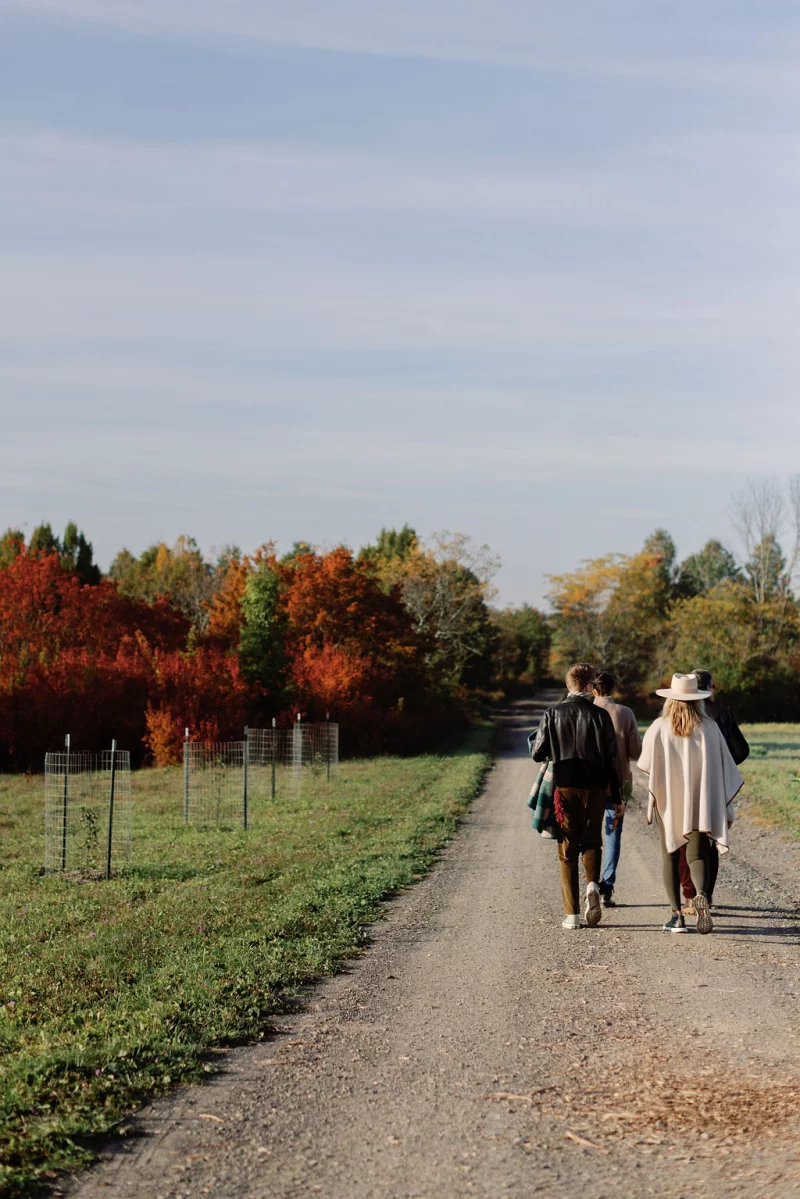 Are there activities for kids? And on that note, is the property kid friendly in general?
We would say it doesn't cater to children, but it's accommodating. It's definitely a spot for outdoor play.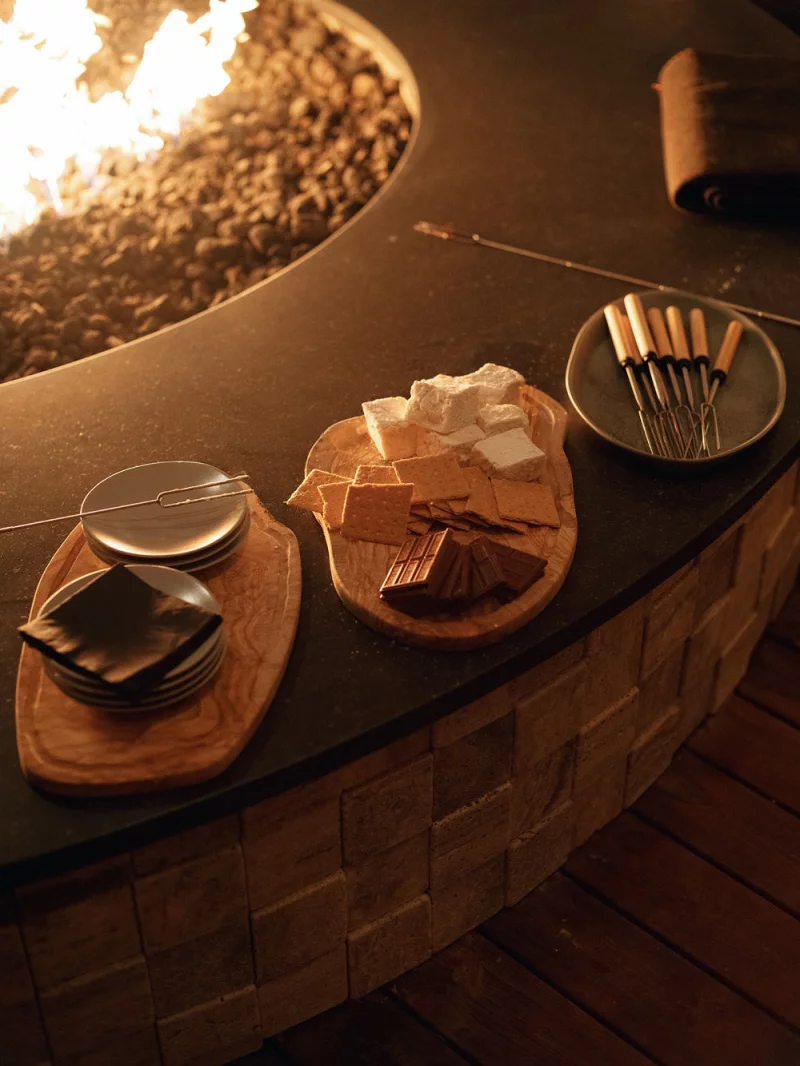 Is it loud on the property with the farm nearby?
It's very quiet. We never heard the farm.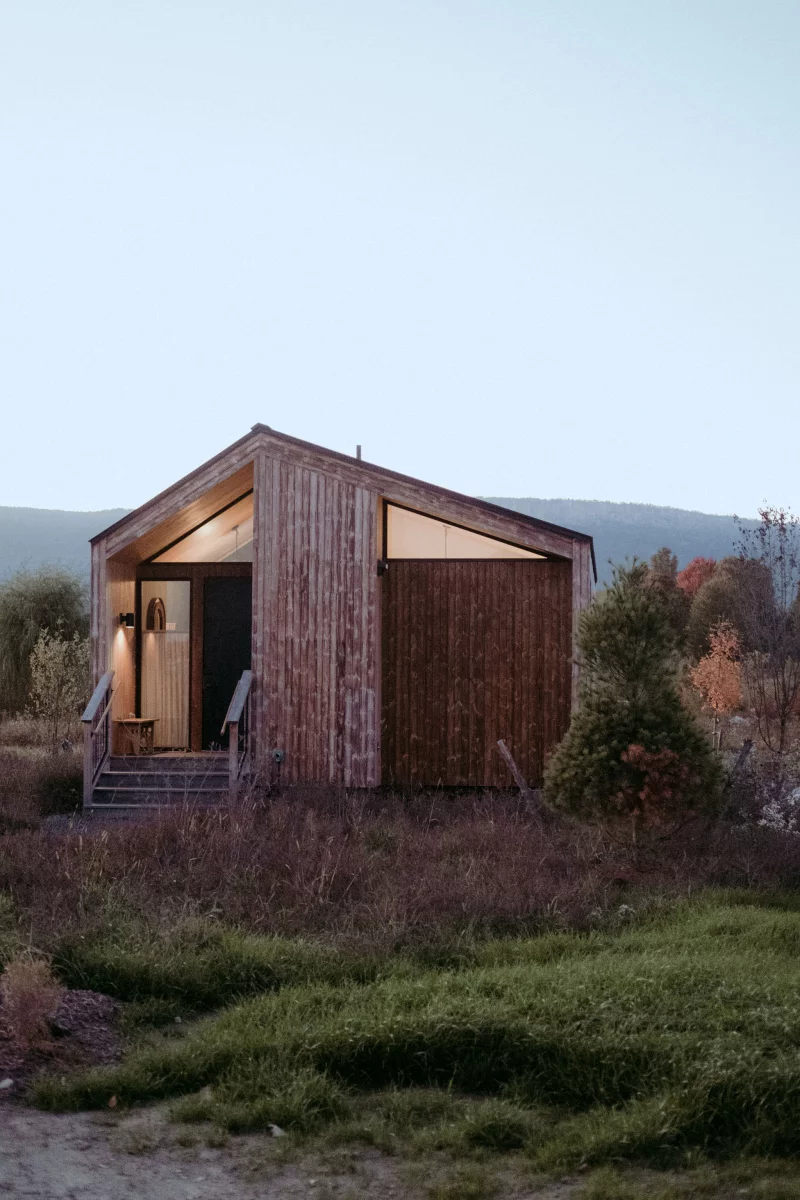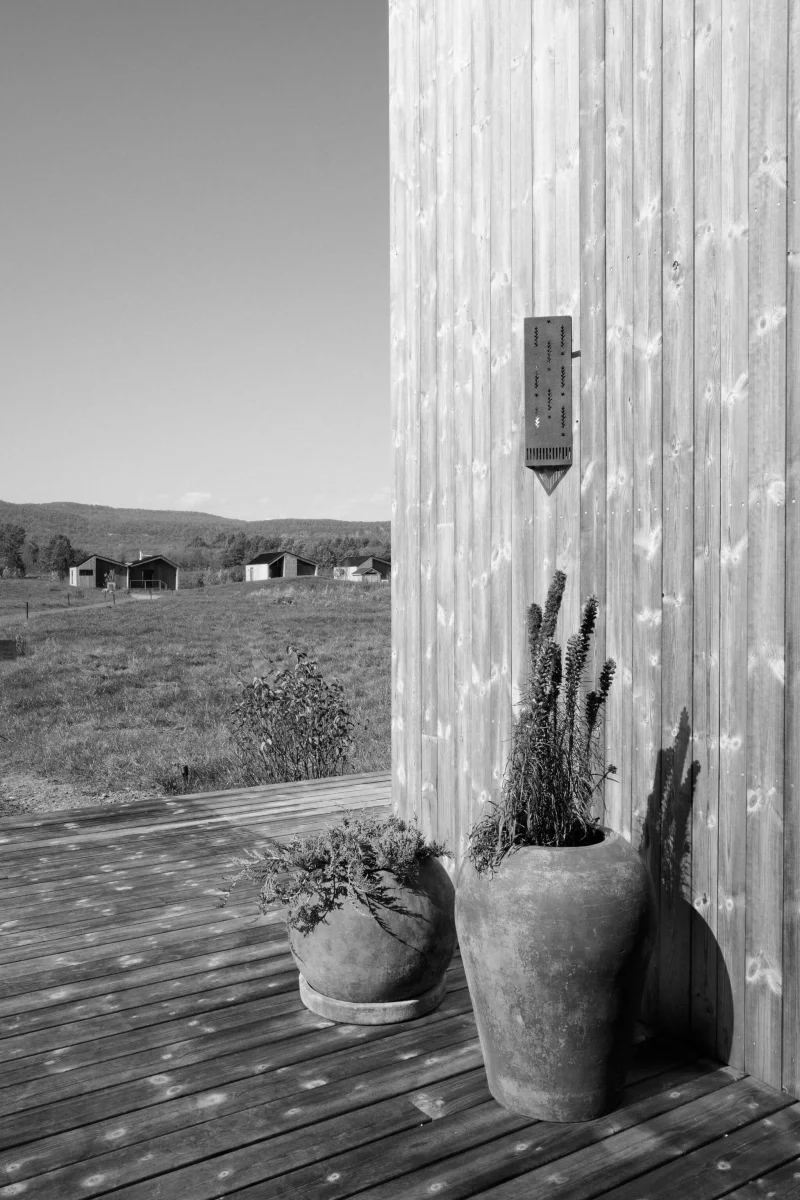 We left Wildflower Farms enchanted by its vastness and character. It's a space that allows time to stand still. As we explore venues around the world that allow us to create unparalleled, once-in-a-lifetime experiences, Wildflower Farms, in the charming valley of upstate New York, is amongst the best of them.
Photography: @theweddingartistsco
Until next time,