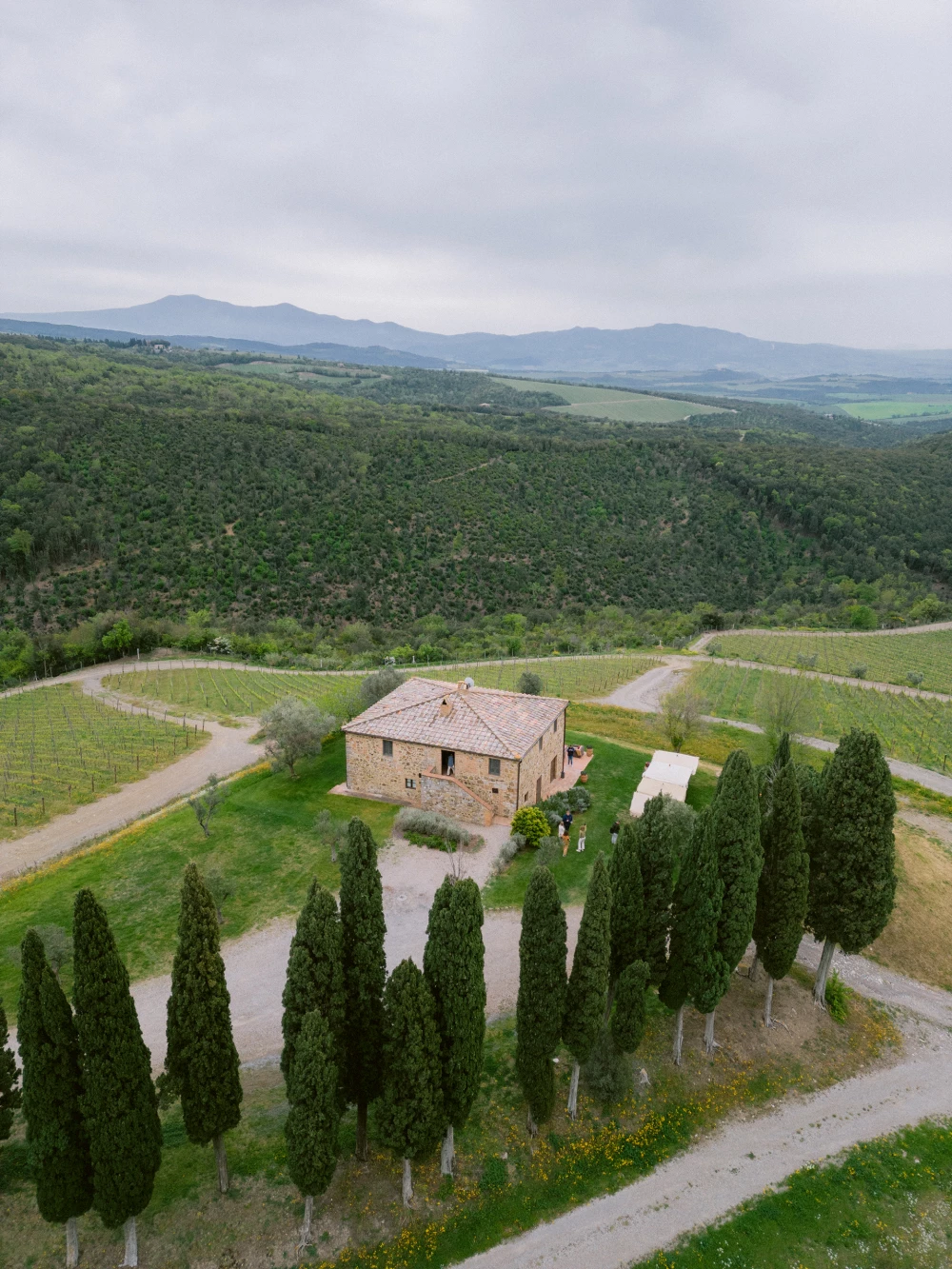 The Rosewood Castiglion del Bosco in Tuscany is where expansive allure meets privacy and warmth. This resort sits on a 5,000 acre private estate and is perfect for events of any scale. It has a perfectly curated aesthetic for an intimate celebration with your closest family and friends, as well as ancient castles and panoramic views to frame a full-scale buildout. It's romantic, historic, charming, breathtaking and perfectly provides luxury without opulence. 
1. How does it feel to enter the property?
Rosewood CdB is hidden in the hills of Tuscany. As we winded up the hills, we eagerly anticipated our arrival, and soon, the property slowly revealed itself.
Stepping onto the property, it felt like the most well-preserved ancient city. It's all of the charm of the old world but nothing feels dog eared or outdated. The main building, The Borgo, feels like its own little village, and the main pool overlooks panoramic views of the Tuscan countryside.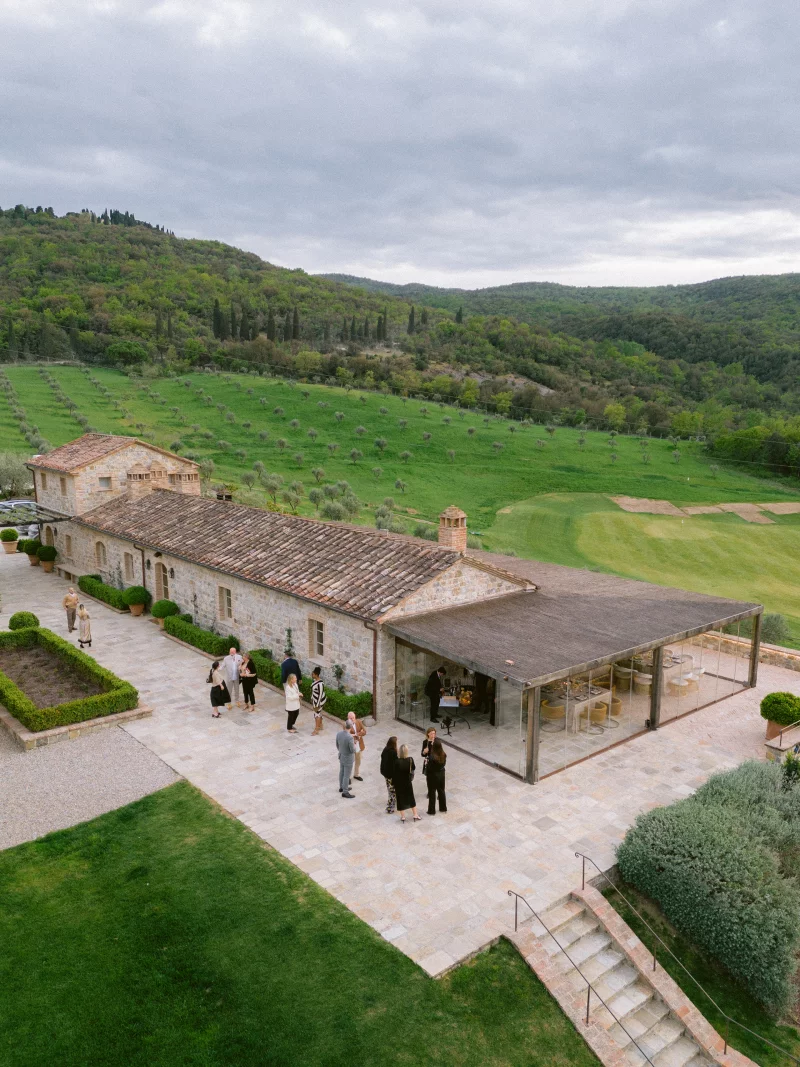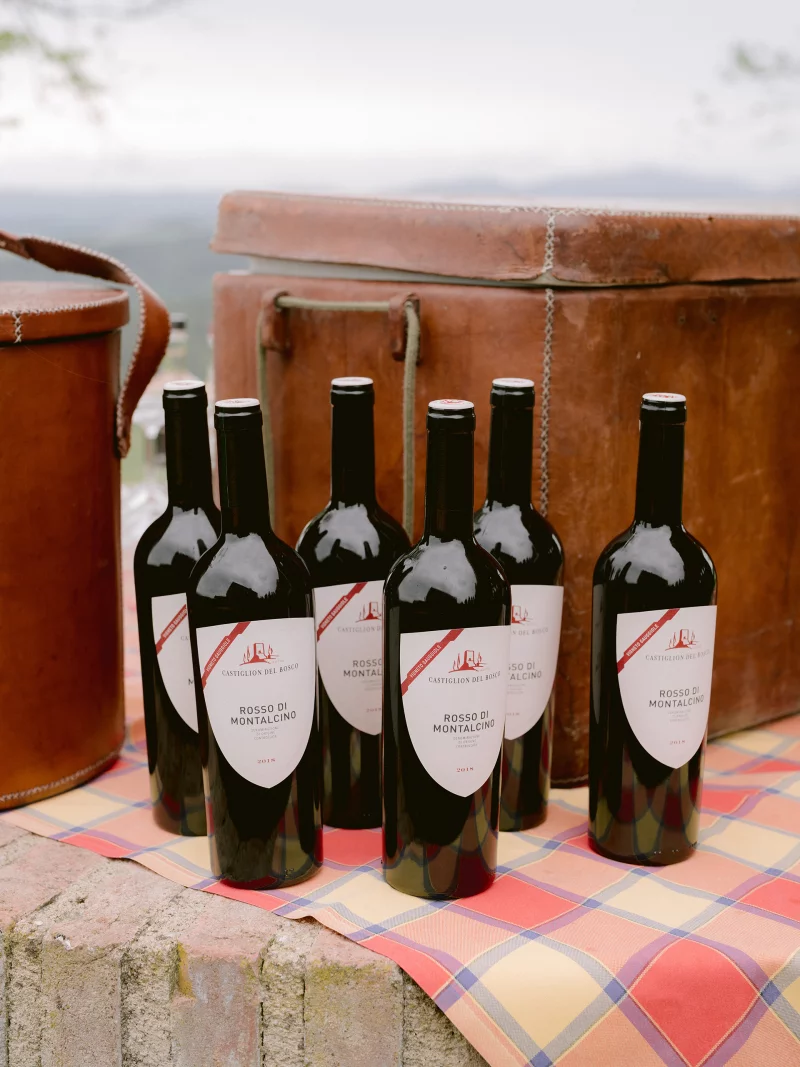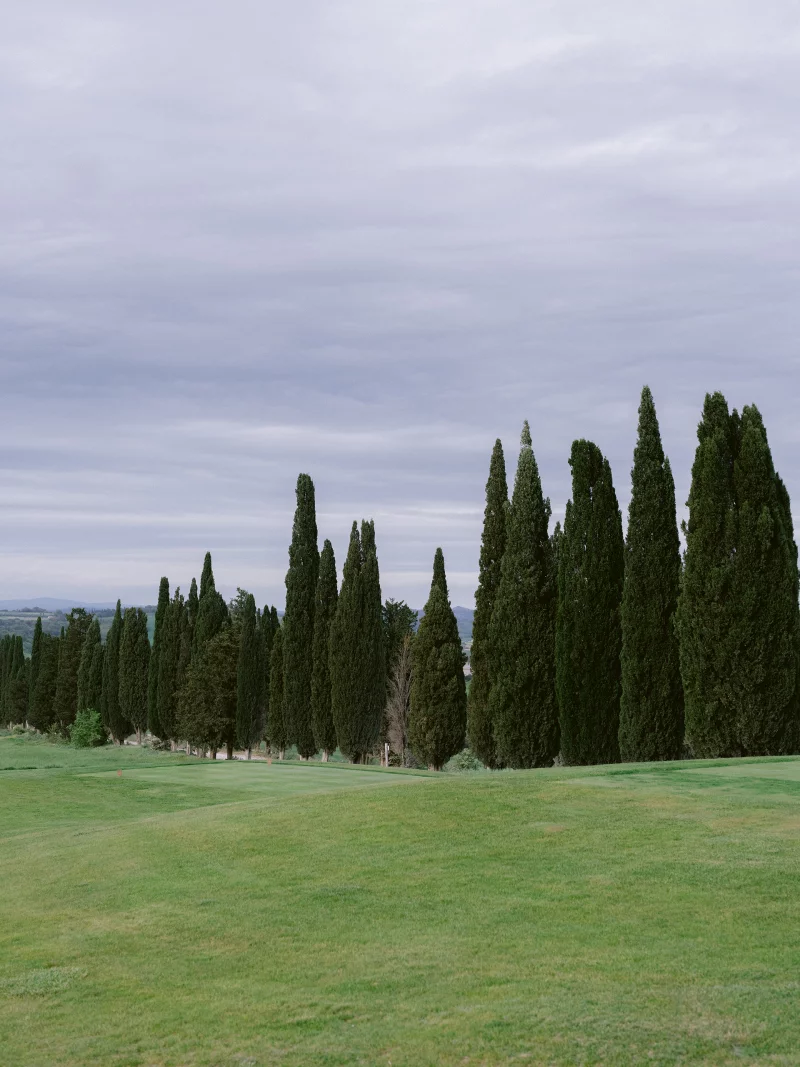 2. What's traveling into the area like?
It's best to fly into Rome or Florence and it's an easy and beautiful drive in. It's about an hour and a half drive from Florence and about two and half hours from Rome.
3. What are the accommodations like on property?
Very well appointed rooms - think Dyson blow dryers in each bathroom. There are 11 villas, all with large yards, private pools, and full kitchens where you can cook or have a private chef. If you want the privacy, it can truly feel like your own home in Tuscany, but you can still be a part of the main hotel if you want to be more social. The 42 suites at the main property bring in antique furnishings, local textiles and artisanal accessories. They also have jaw-dropping views of the hills.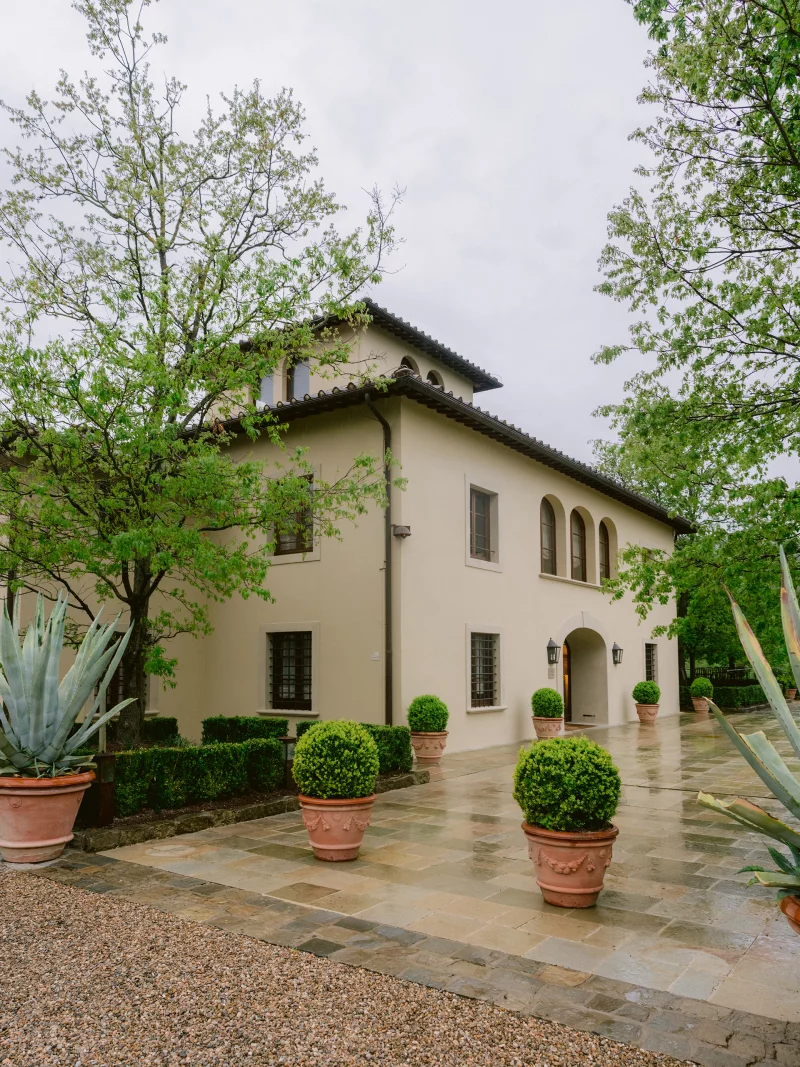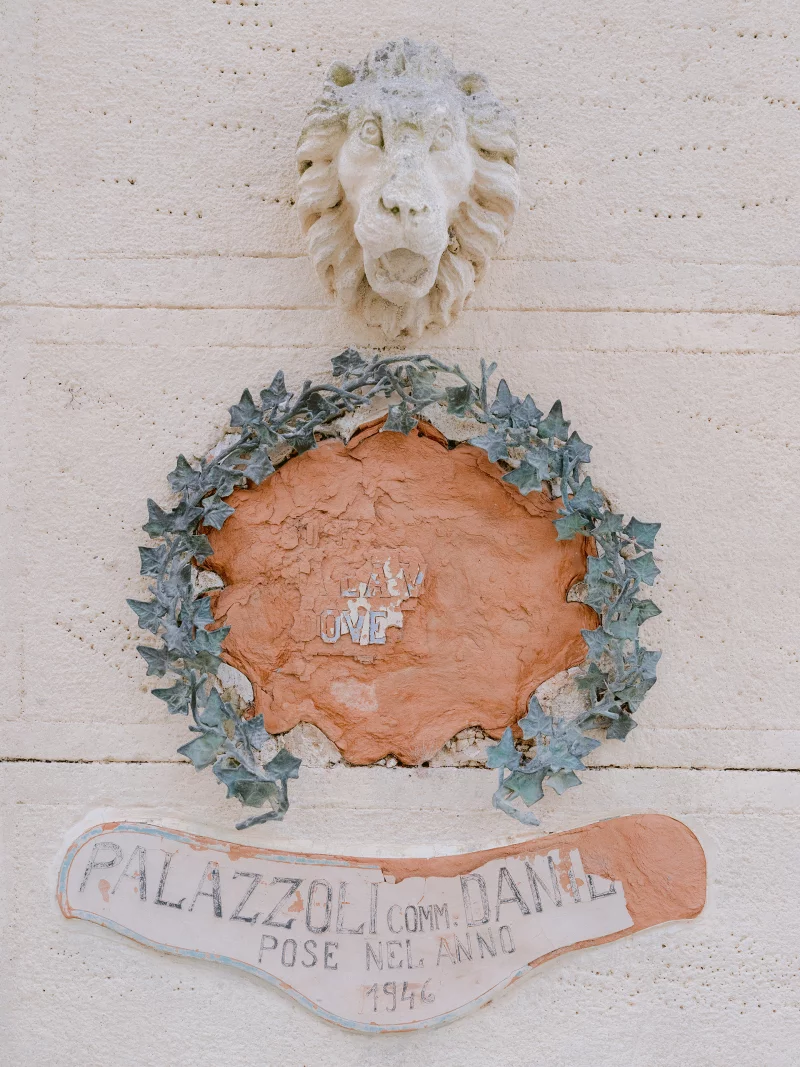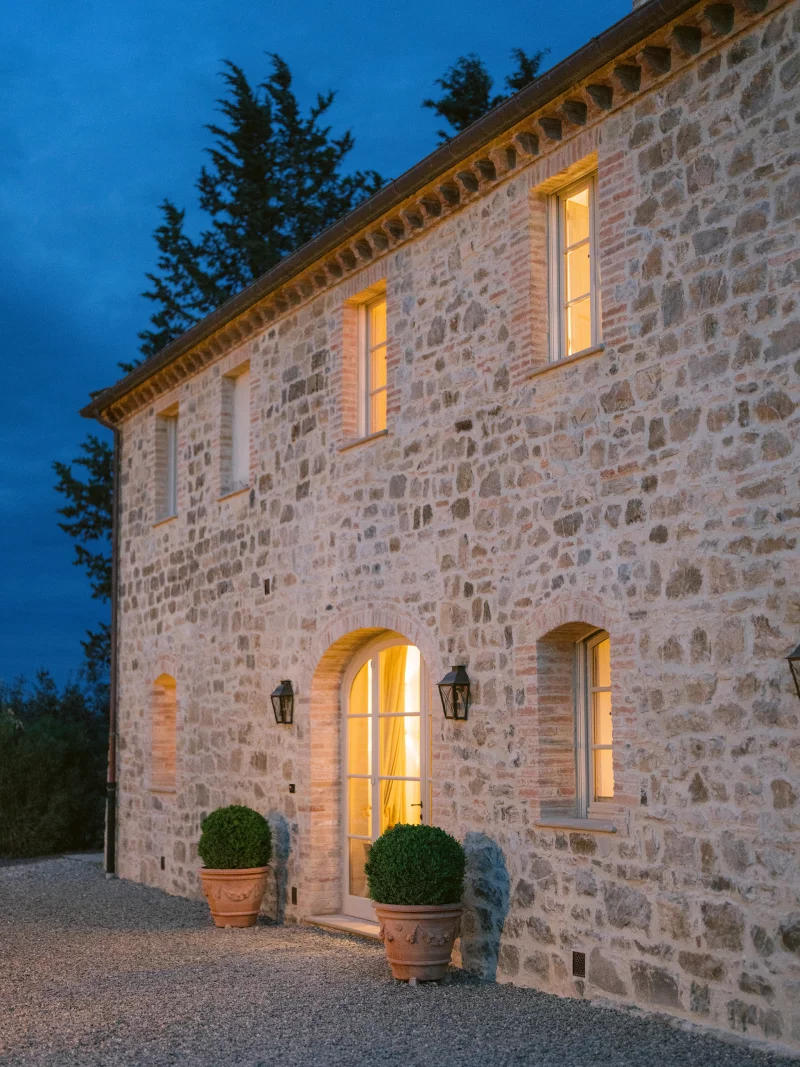 4. Where would you recommend hosting each event during a wedding weekend?
The beauty of this property is that if you do a buyout, there are so many customization options available. Ceremonies can be held at the ruins for a unique and natural setting. Beautiful terraces at The Borgo could be used for a cocktail hour. Just one of the private villas could host a wedding of 175. It's a dream location for a buildout.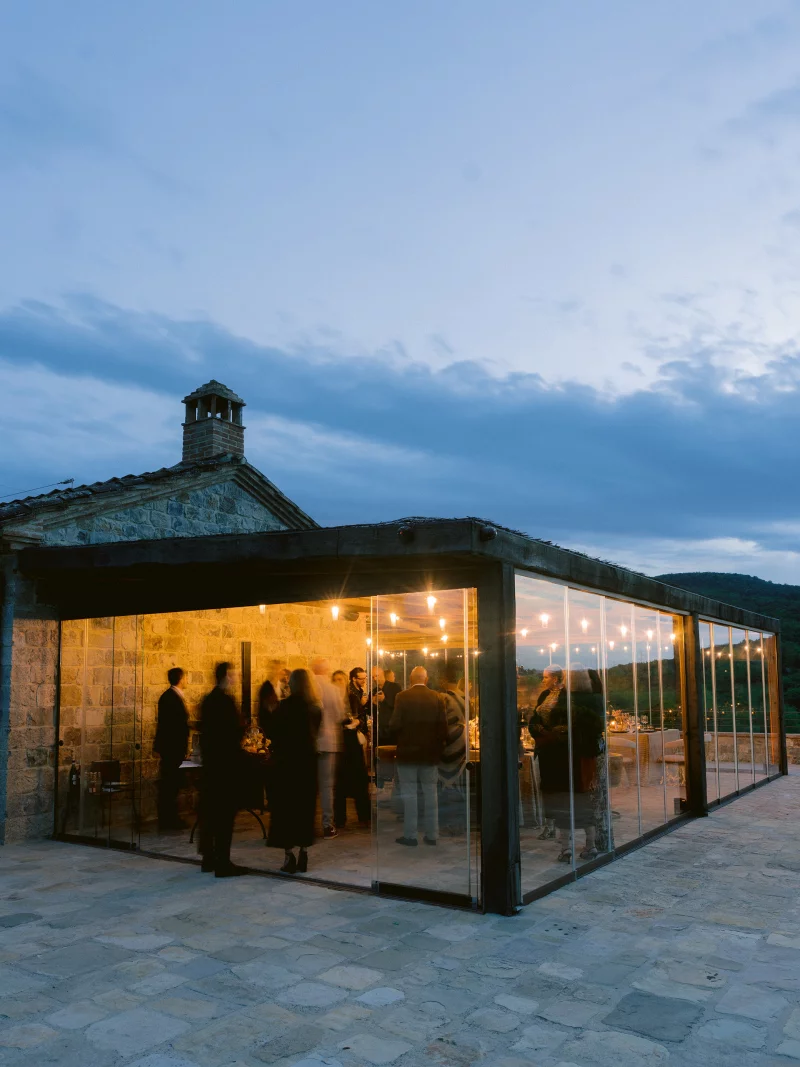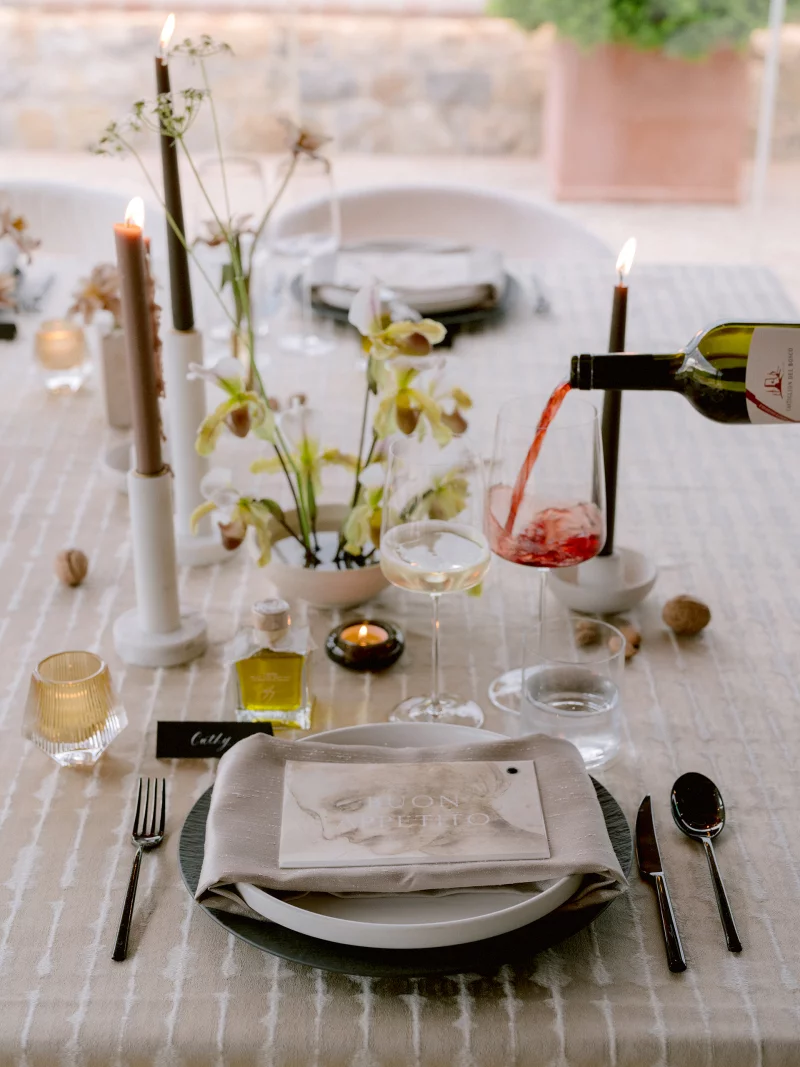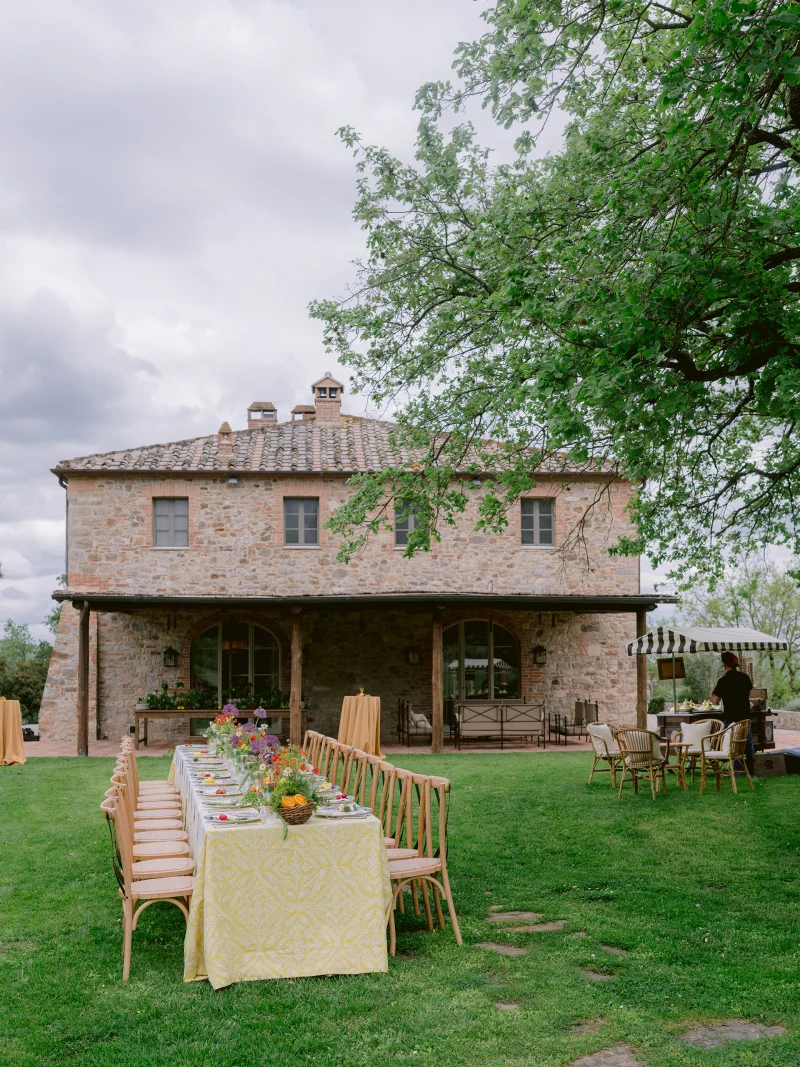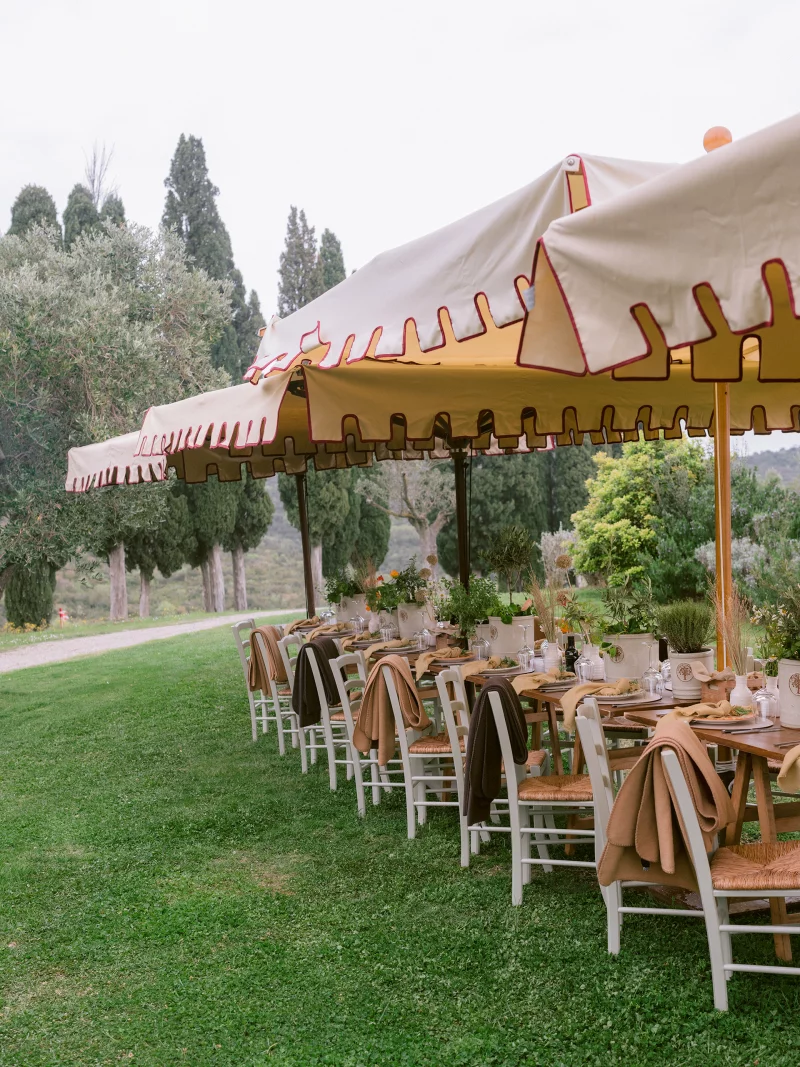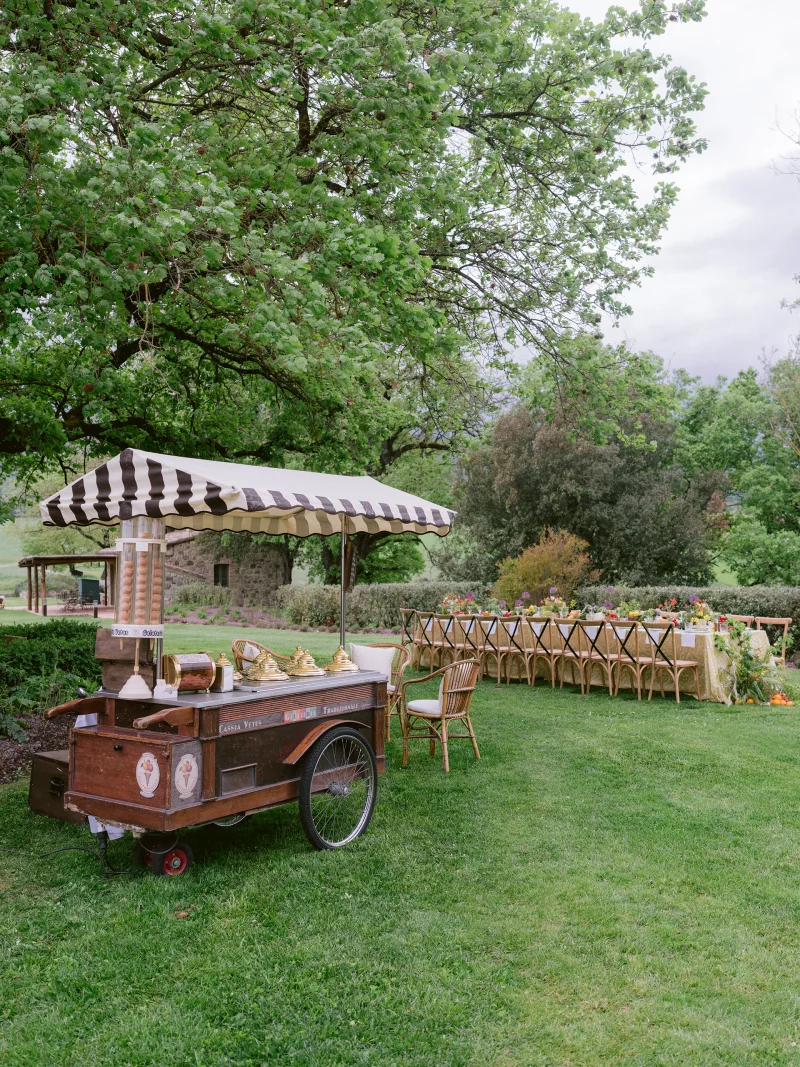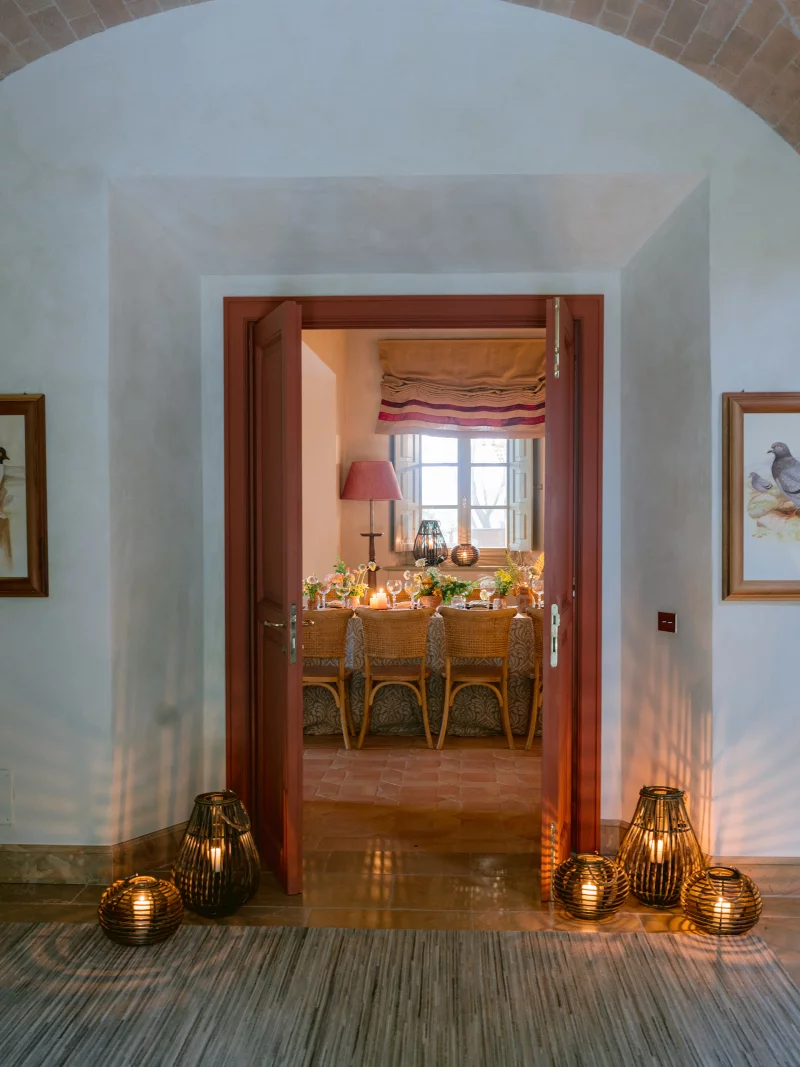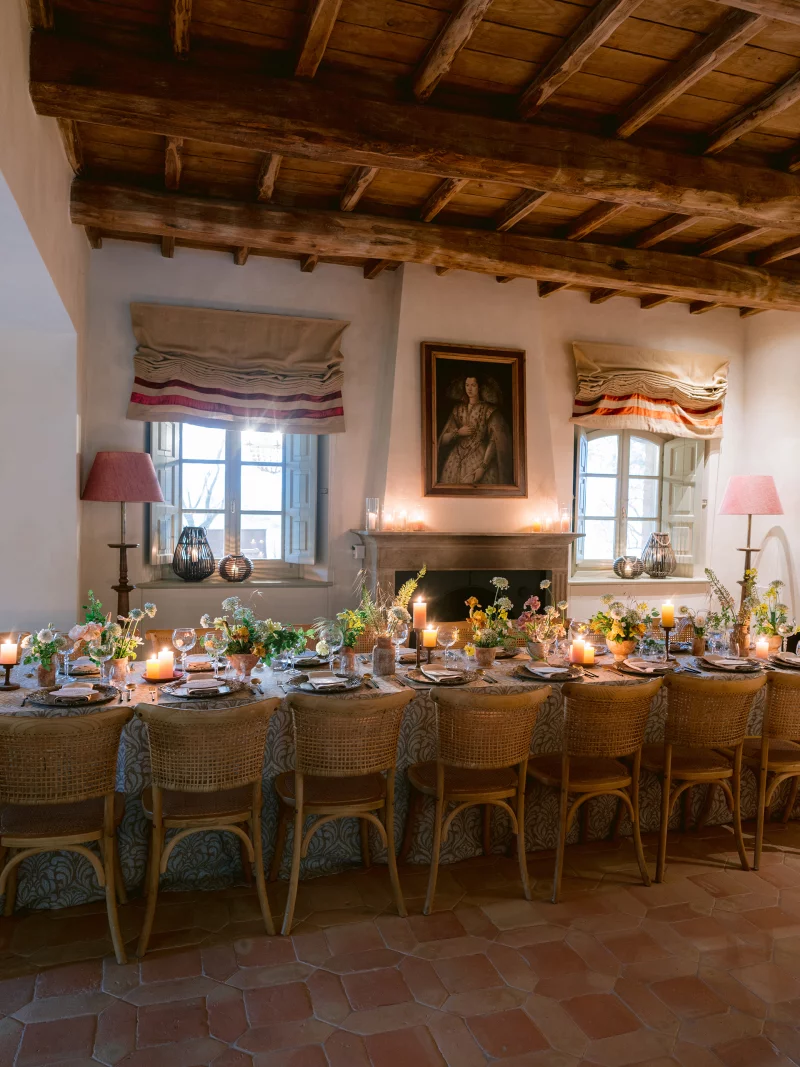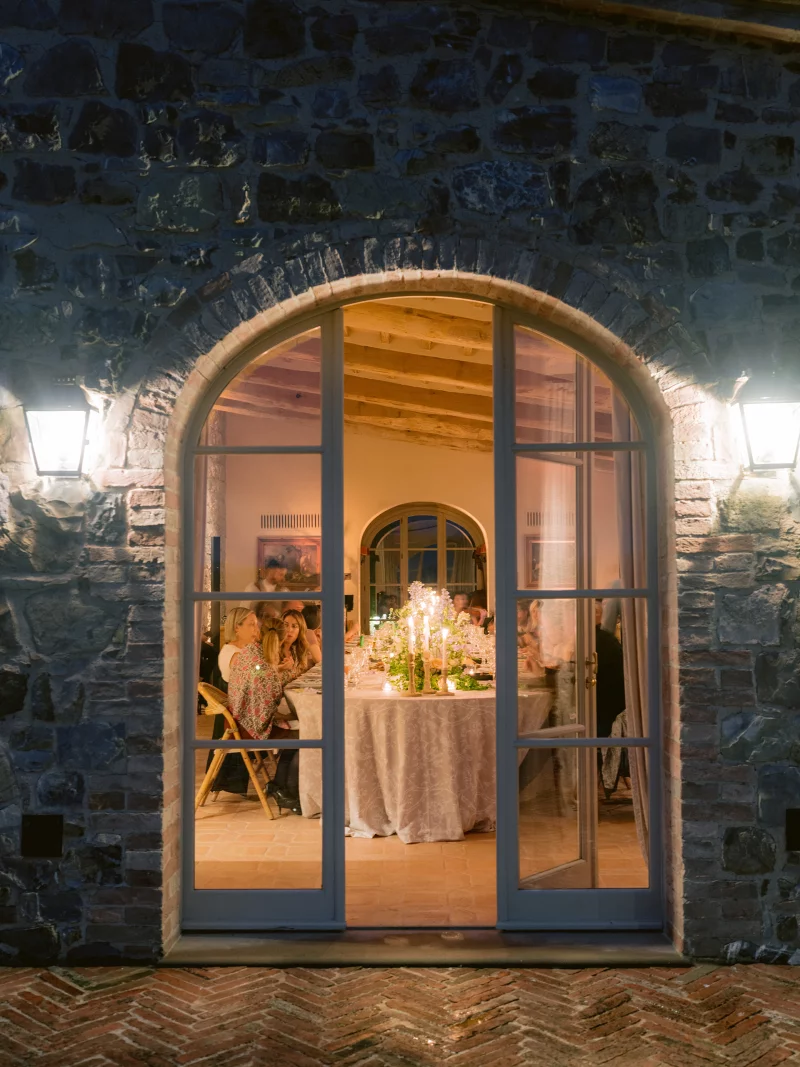 5. Are there nearby attractions?
Not really. You're very secluded on the property. That being said, the property is huge - two pools, hiking trails, wine tastings, bike tours etc. It's its own little city. Just outside the property, there are so many wineries and little villages to explore. Siena is under an hour away by car, and Florence just over an hour, so we would definitely add a stop to one (or both) of these cities on the way out.
6. How was the dining experience? 
Approachable but elevated and delicious. There are two restaurants on property, an organic kitchen garden and a cooking school. The dishes are fresh and traditional (a winning combo in our book).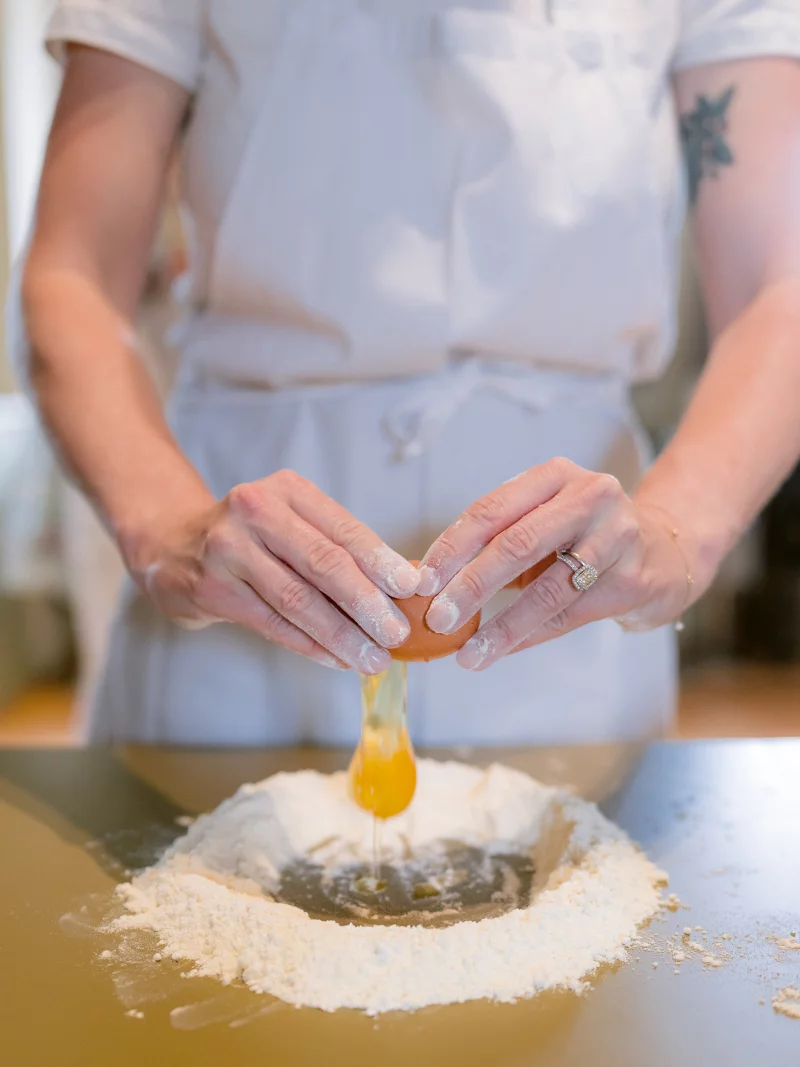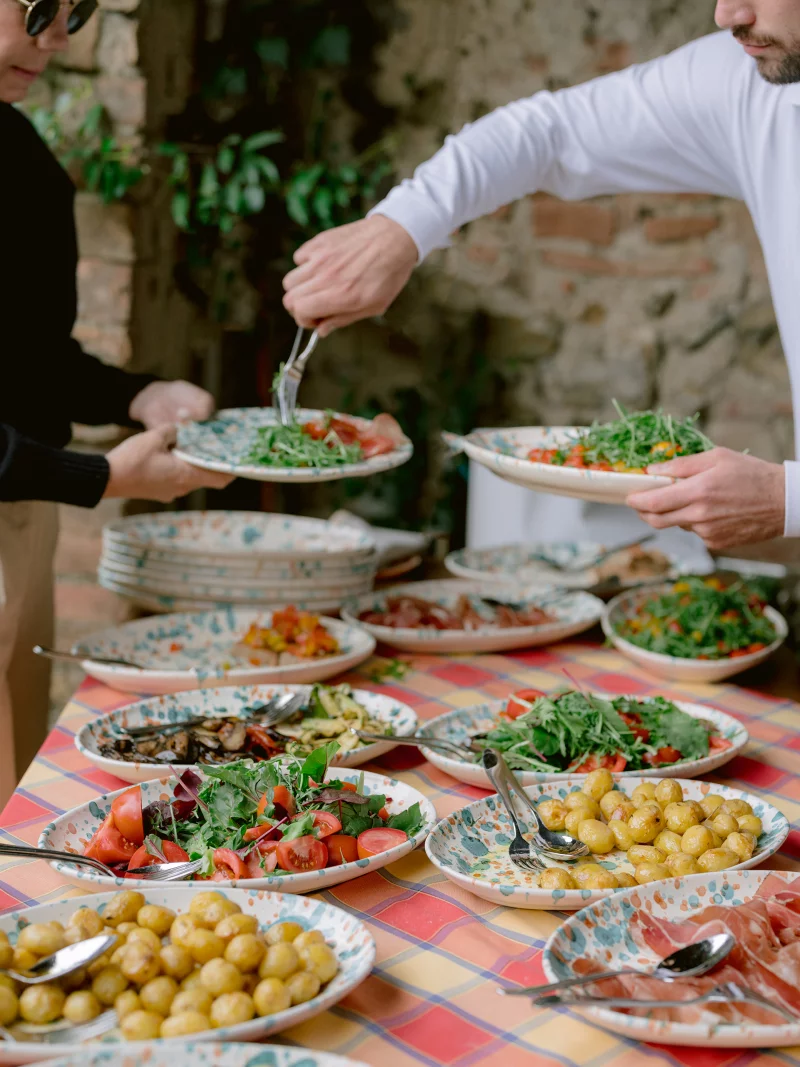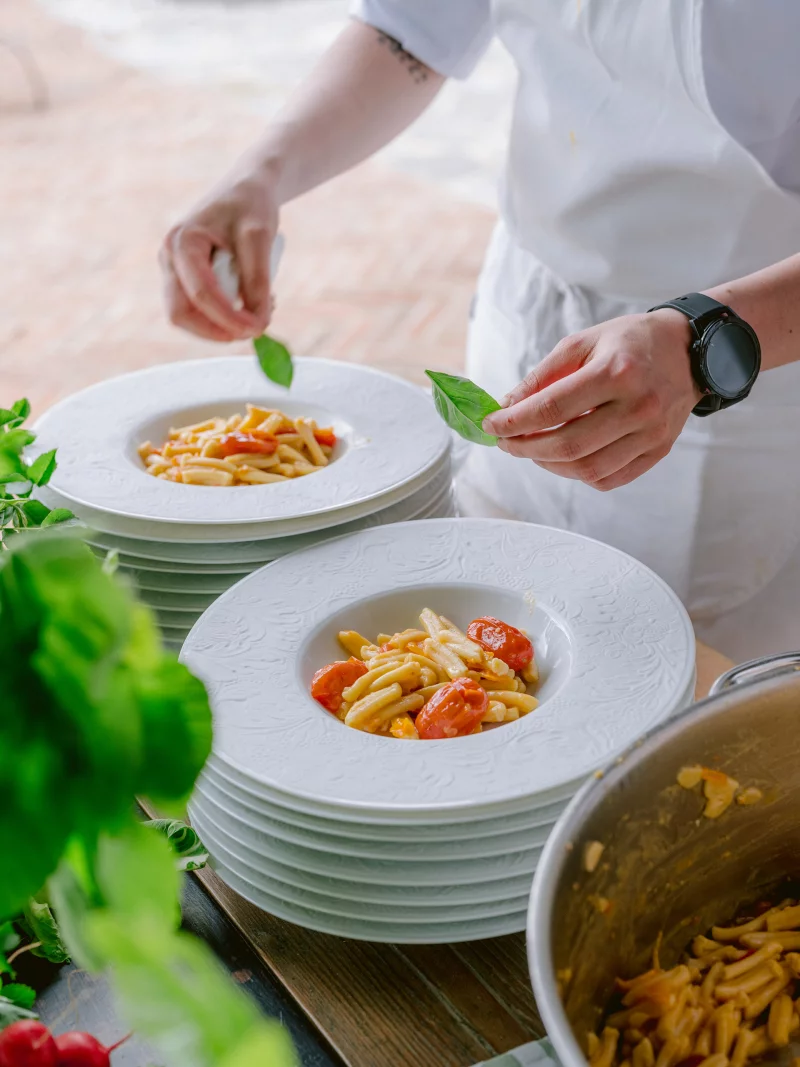 If the Italian countryside is your thing, this property is pretty close to perfect.
Photography: Jose Villa
Until next time,